The first day of the rest of our lives

Anzac Day


What a great occasion the Anzac Day Parade was at Pinesong this year. We were very fortunate with the weather after the torrential rain the day before and the turnout was the largest we have had yet with around 150 residents attending. Once again Keith Collins conducted an excellent service. Certainly a time to remember and to reflect. Many thanks Keith. This is a unique way of getting together and showing our nationhood of being fortunate New Zealanders and proud of it. It was also a great to see the cafe' packed for lunch following the parade.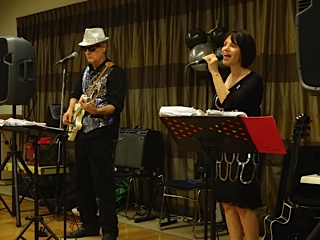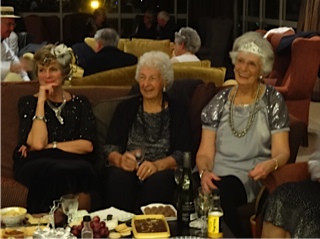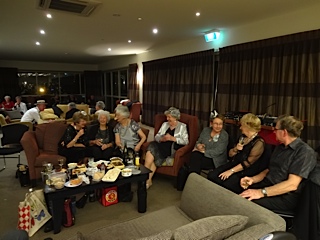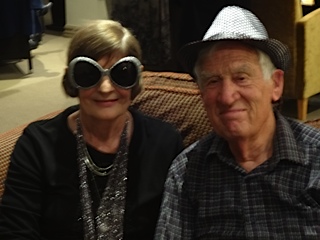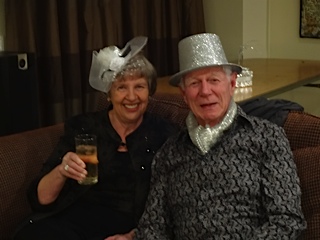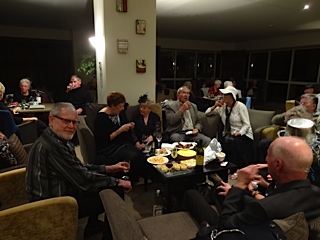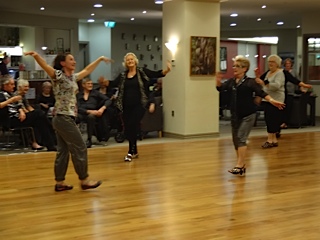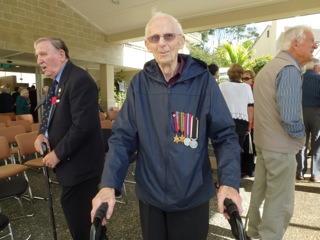 Picnic Day


On Wednesday Pinesong enjoyed something a little bit different - a picnic! The Seabreeze lounge filled up and spread out onto the terrace on a cool but beautiful day. Excellent entertainment was provided by the group 'Diva Magique'. Magic they were and it wasn't long before residents enjoyed some dancing on the dance floor along with relaxing to the musicc with drinks and nibbles. Many thanks to our management for putting on the afternoon.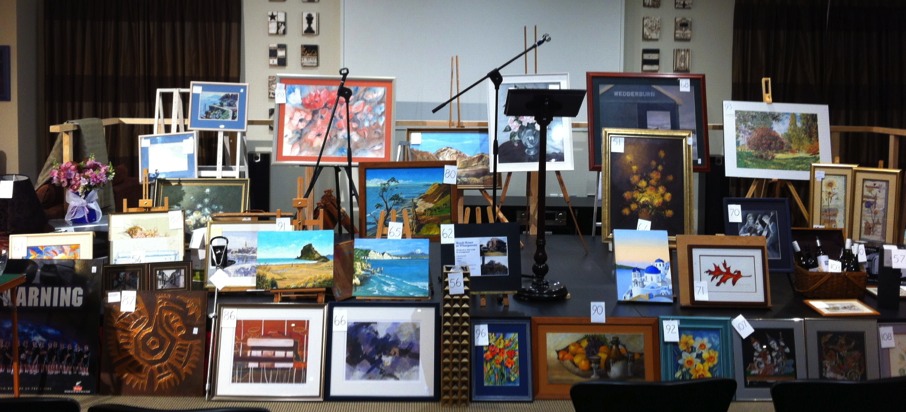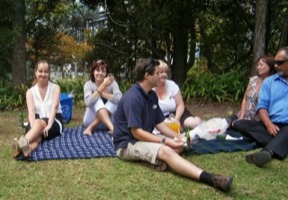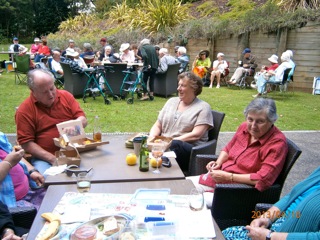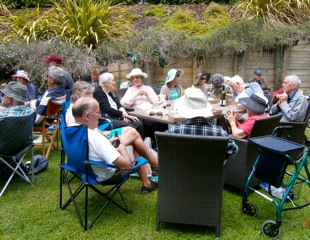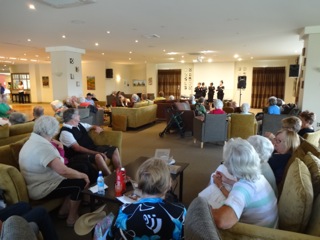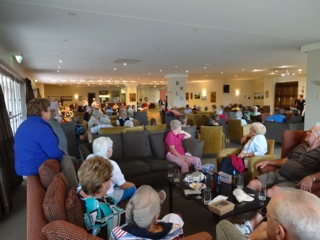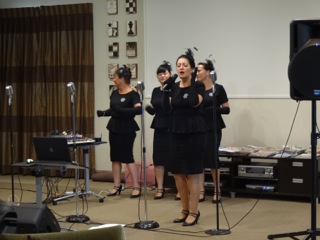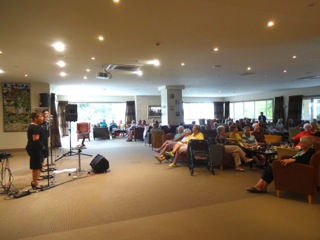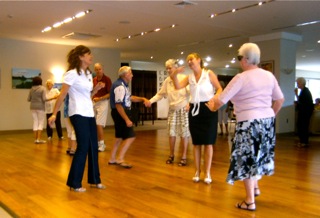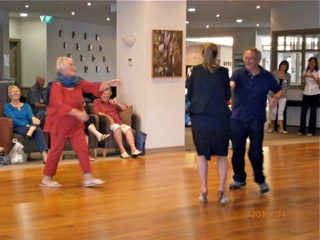 OUTDOOR BOWLS TOURNAMENT 15TH MARCH 2013.



What a fantastic day enjoyed by all!!!

The arrival of our competing guests from Hillsborough Heights arrived smartly dressed in Red T-Shirts and white trousers, they were welcomed by Julie Turner our sporty Manager.
The challenge began at 1-30 which included Julie against Stuart (Hillsborough Heights Manager). Congratulations Hillsborough Heights!! You were the overall winners.
We gathered together later for wonderful afternoon tea on a lovely sunny happy day.
Better luck next time "Pinesong Panthers"

Val Eade.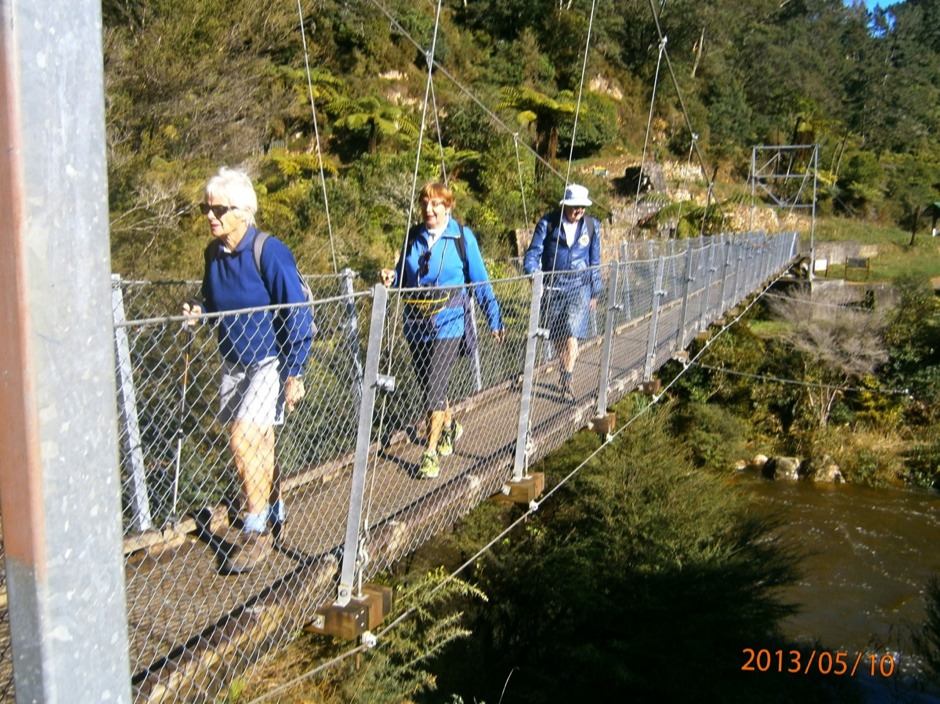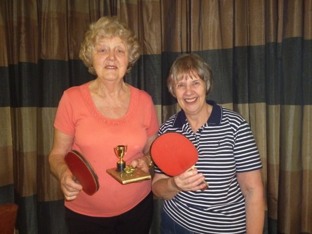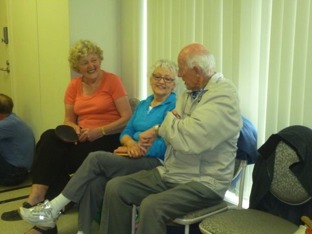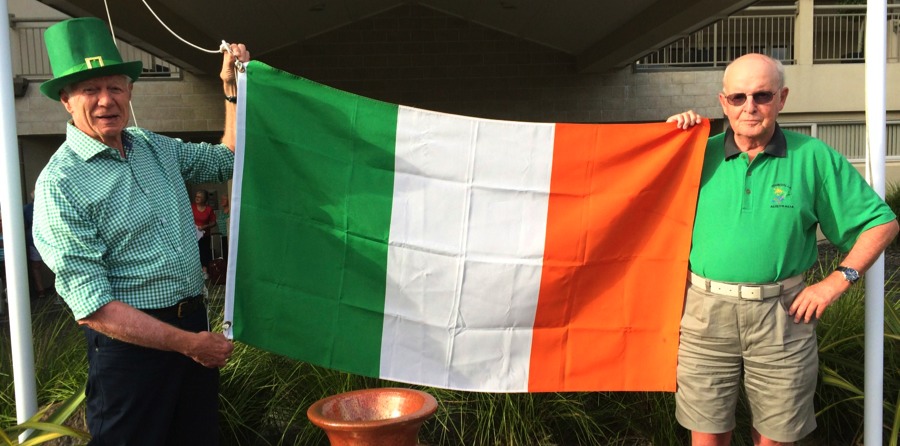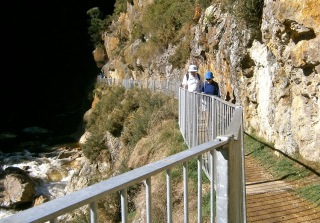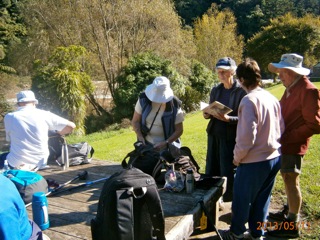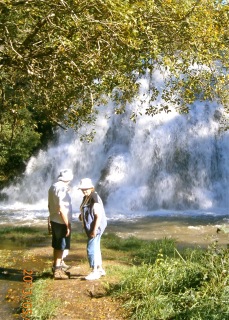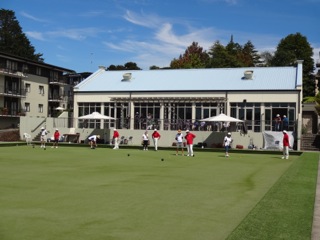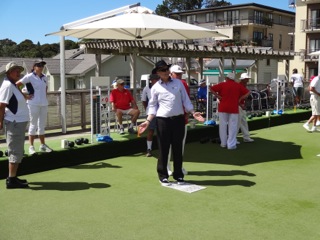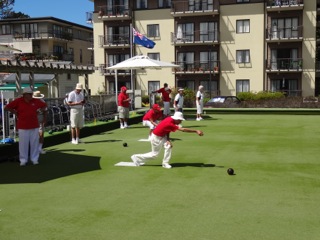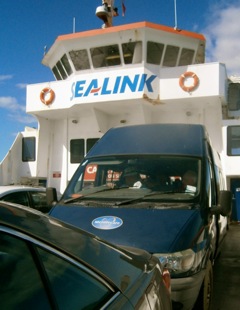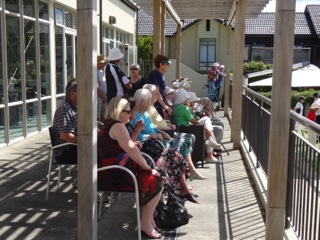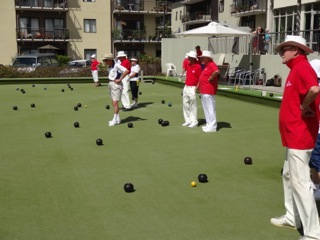 Volunteers Dinner


A big 'Thank you' was expressed to all our volunteers in the village. The residents committee and staff put on a lovely evening with drinks and hamburger meals. Around eighty people attended which shows just how much activity is going on around the village. Thanks t0 all who made this great occasionn possible.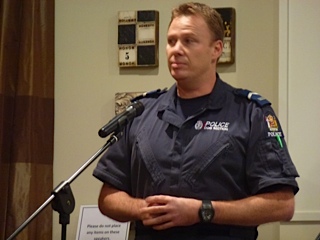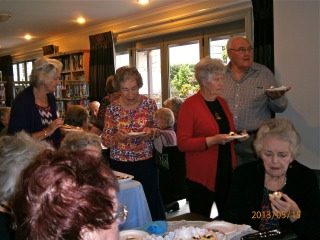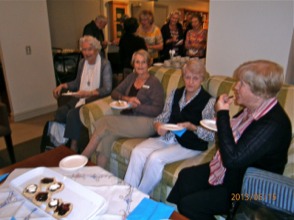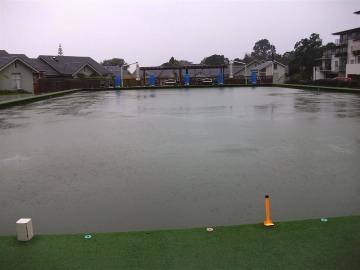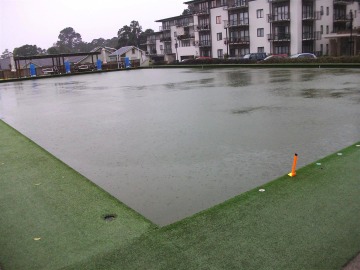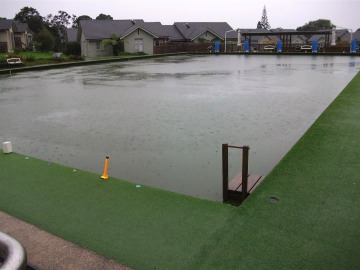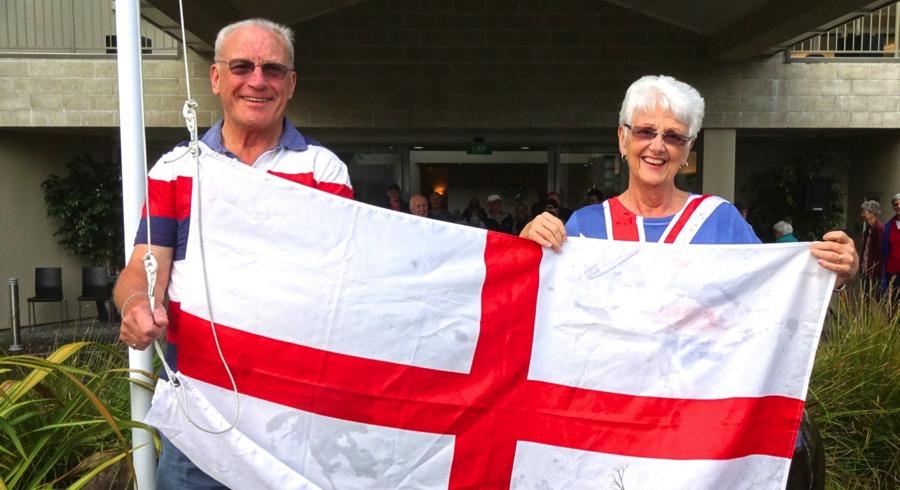 A good turn out for a cold, wet morning to celebrate St George's Day. 'Rule Britannia' and other English songs were sung and the flag was raised to 'God save the Queen'. Thanks to everyone who turned up and a special 'Thank you' to Keith.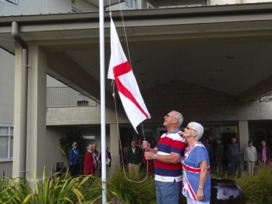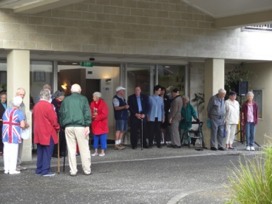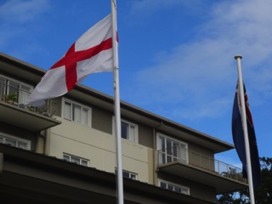 Around the Village

Manukau Apartment "Long Dinner"

Manukau Apartment residents joined up for a "long dinner" on Sunday night.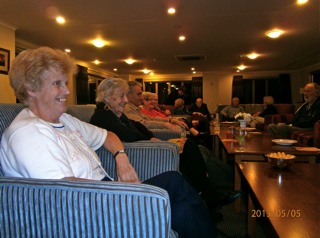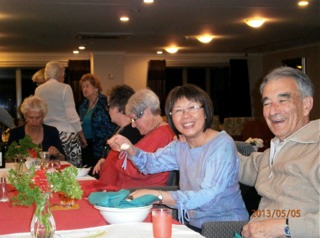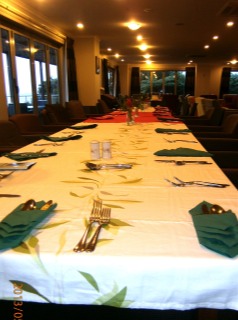 Quiz


The May quiz drew nearly 60 contestants. The chocolate fish went to Lil's team who elected to play short-handed and so were handicapped from the start.
The top table were previous winners but had quite a fight to keep their place. About 20 stayed for their evening meal afterwards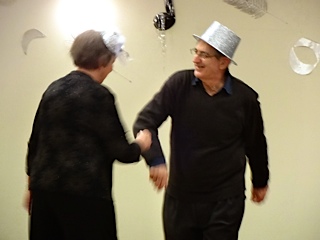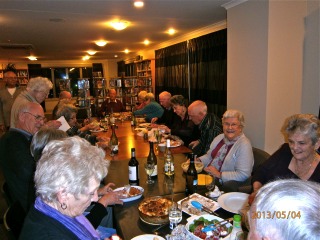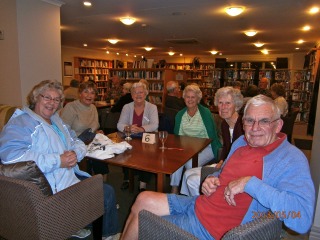 Saturday Walkers


Three different walks last Saturday, all off the Whatipu road and beach. Mt Donald McLean was climbed to the trig and back to the road. After driving to Whatipu we walked the first part of the Kura Track beside the Whatipu Stream and back to the beach. A walk round to the caves finished the morning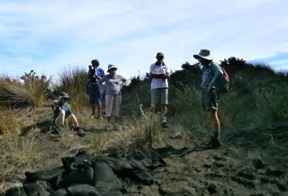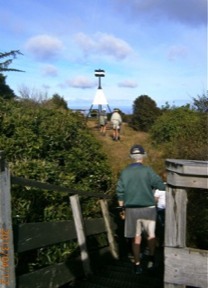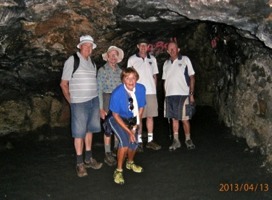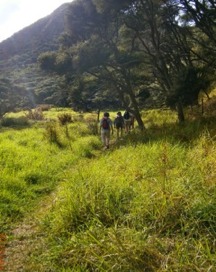 OUTDOOR BOWLS

What a day last Friday turned out to be. Heavy showers on and off all morning, and our long awaited trip to Hillsborough Heights at 1.30 pm ?? Surely, Surely they will call it off ?? But Nooooooooo !! Hillsborough had a "Plan B" and it was after much deliberation later at their Hall that "Plan B" would take precedence for the day. Indoor bowls it was, and what a great afternoons enjoyment was had by the 12 Intrepid Pinesong Outdoor Bowlers who ventured out from here into the rain at 12.45pm and assembled at our pool to make the trip. Three mats (two of which were raised so that you didn't need to get onto your knee to bowl) and a third flat on the floor made up the afternoons competition, and I am delighted to say that the Pinesong Girls and Boys came out the winners four Games to Two. John Crows Team won both their Games, and Val Eade and Rob Campbell's team one each. And to top the afternoon off we sat down in their Lounge at 3.30pm and enjoyed with them a scrumptious Afternoon Tea and some interclub fellowship. Hillsborough will be joining us here sometime in July for a return visit and though we hope to play Outdoor Bowls, if the Weather is bad well what`s wrong with a game of Indoor bowls here for the Friday afternoon. Anyhow, more of that nearer the time.
The parrot speaketh again with regards the Triples Championship, and although the weather a week or so back was not in our favor, this week has been so very nice to date so please make a very conscious effort to get all the Round 1 and 2 games out of the way as soon as possible even on one of our Monday, Wednesday, or Saturday Group days.
:: STOP PRESS:: Thanks to the two teams that played last Tuesday and also the Wednesday Afternoon game.
Gary Cole Ph 817-4415


PETANQUE
The 2013 petanque singles competition final was fought out on Monday in front of a enthusiastic crowd of spectators. The finalists were Eileen Malim, Jennifer Donaldson and Mike Malim. As was expected the game was keenly contested with nothing in it until the latter stages but Mike pulled away to win from Jennifer with Eileen taking third place. Thanks to all who took part in what a most enjoyable event.
Keith Burge

CROQUET NEWS
Judy Horder won the Lorna Stewart Triples Trophy in a tight match needing a play-off after 12 hoops to decide the winner. Noelene Schwamm was the runner-up with Lyn Greig also a finalist.
We hope to get the Singles Kumfs Cup on the way around Easter, as planned. The Entries List will be on the notice board until Friday March 22nd with the draw at 2pm at the croquet 'pavilion' the following Monday March 25th. A few more entries are needed to make a good competition so get down there soon to sign up if you have not already done so!
New players are very welcome. We play on Monday and Friday afternoons at 1pm onwards. Anyone wishing to learn the basics of the game can ring Marie on 815 4167 and she will put you in touch with one of our willing players
We have been asked to remind players to wind the sun awning back up if they are the last players of the afternoon.
Janet 1 Manukau 817 6066


WALKING GROUP

March 5th we walked through Heron Park and then along Oakley Creek. The creek was very pretty and all enjoyed the walk.
March 14th we parked at Seddon Fields and walked over the road to Meola Reef. The tide was in and the reflections in the sea were amazing. We then walked back across Meola Rd to Jaggers Bush track and then back to the bus.
March 21st we drove to Upper Nihotupu dam and walked the bush track to the dam. The dam was extremely low but the reflections were still stunning.
March 28th another great walk around Western Springs Lake.
April 4th we walked the Zigzag bush track from Park Rd down to Titirangi Beach and then back up the road to the track behind the Library. Then visited the Soldiers Church where John White told us the history of the Church and even rang the bell for us.
April 11th took us to Cornwallis Beach. We walked the Jubilee Track and then along the beach to the wharf. Yvonne rescued an injured cormorant and delivered it to the Bird rescue next door when we arrived back.
April 18th we drove to Harbour View Rd Te Atatu Peninsula and walked around the coast track to Taikata Boat Club and back. A most enjoyable walk.
Gillian Clark 8154116