The first day of the rest of our lives

OFFICIAL NOTICES

Hello Everyone,

Hello Everyone,
We have had another steady week of progress in the village. The Garden team has almost completed the new plantings in the Knoll and it should look fabulous once the plants become established. We have had a delay with the bowling green project. The area was assessed over the weekend by the contractors who found that a little more work was required than originally thought. This has resulted in further planning but should get underway soon. Bowlers can enjoy the green in the interim but this is subject to closure at short notice. Once the area becomes a construction zone we request that residents stay well clear of it and forward any queries or complaints to Pinesong management rather that the contractors.
Seabreeze external painting should be complete this week.
The re-carpeting of designated areas in Pinesong apartment common areas has progressed very well and should be due for completion this week.
I have received information that scammers have once again targeted Pinesong residents including people purporting to be Inland Revenue. They often give out a phone number that is very similar to Inland revenue and ultimately request your bank account details. Please be aware that bank and personal details should never be given to anyone. Feel free to report any incidences of calls such as this to the Police.
I will be covering some night shifts over the next few weeks to give Feleti a well earned break. I like to do this occasionally just to keep my hand in and get another perspective of how the village operates. Theresa will be returning from her adventure in Christchurch on Monday 25th.
Could I also remind residents and their guests that bookings for meals are essential. The Kitchen very kindly caters to latecomers when they can. Staff can be held up from finishing their evening shifts, catering to late comers without bookings. Meals should be booked at Reception by 1pm the day it is required. Meals outside of bookings are at the Kitchen managers discretion.
Pinesong would like to thank Wally and Jeanette Martin for their amazing effort in re-building and restoring a number of pieces of outdoor furniture. Wally's efforts, no doubt under Jeannette's tutelage have resulted in the recovery and construction of what would otherwise be very expensive replacement pieces. Thanks to you both and well done.
Have a great week all.

Evan Rudolph
Assistant Manager

SCHEDULED APARTMENT FIRE ALARM TESTING

Please be aware that on Monday 25 May from 10am the Chubb serviceman will be testing all apartment building fire alarms. This is a routine check and each building alarm will be tested for just a few seconds.
We apologise for any inconvenience.
Neil Forrest, Maintenance Supervisor


HEAT PUMP SERVICING

Masons Air Con, our preferred service contractor, was here last week cleaning all the heat pumps on the residents list.
However there still seems to be more interest in getting this service so we will have another list at Reception until the end of May. Our contractor needs at least 20 on the list to keep it at $20 including GST otherwise it will be at $30.
Please let reception know if you would like to take advantage of this service. Neil Forrest, Maintenance Supervisor
Deadline for copy is 5pm Tuesdays. To avoid disappointment, if you require to advertise a function
which is not normal text with a heading, you
must
contact me.
Please email contributions (marked Pinesong Press) and date(s) required to:
john.r.addis@xtra.co.nz
Or place
ONE
hand written A4 copy in the Red folder at Reception
Please include your name and both your phone numbers as well as the dates required.


ON THE BUSES
- trains & ferries

Go to the page
ON THE BUSES
.

SUNDAY@3
Pinesong's non denominational Church Services
Where: Bay View Lounge
When: Sunday, 24 May at 3pm
Speaker: John Winther
Soloist: Moyra Speir
It will be great to have two people back to our service this Sunday that everyone have greatly enjoyed in the past. John Winther served with me in the recent past as an Industrial Chaplain, and once again you will enjoy Moyra Speir's singing. Join us also for our much loved hymn singing followed by a good chat over tea/coffee and biscuits. A warm welcome to everyone.
Deryck Hunt Villa 229, 817 3755

JUNE QUIZ
Oh dear! Oh dear! I got the date for the June Quiz wrong in the last Pinesong Press. It is of course on the first Saturday in the month, which is the 6th of June at 4pm. There are lots of people I could blame for the error, but no one would believe me anyway!
We are still aiming to try teams based on where people live, but don't let that stop you coming – we will fit you in anyway. Everyone is welcome.

Janet and Tony Cross, 1 Manukau


404 JAZZ

Our next session will be held at 7.15pm Thursday 28 May in the Matai Room featuring Glenn Miller music and Bobby Darin.
Al and Dennis

RARE SIGHT!

If you love native plants, you won't want to miss the Tecomanthe speciosa which is currently in bloom in Beach Lane. This plant, also known as the Three Kings Vine, is a descendant of a plant first discovered on
Three Kings Islands
, 55km off the northern tip of
New Zealand
, during a scientific survey in 1945. No other specimens have ever been found in the wild. Although the plant may once have been common on Three Kings, by the time of its discovery
goats
had reduced the entire population to a single specimen on Great Island, making it one of the world's most endangered plants. The surviving specimen grew on a cliff that was so steep, that even the goats could not reach it. It was rescued by horticulturalists who took cuttings from the original plant. Goats were subsequently eradicated from the island. The original specimen still grows in the wild, and has developed more vines in the years since its discovery through the natural process of layering.
​Our Pinesong plant normally flowers in July but has been unusually early this year and promises a long and abundant crop of beautiful flowers​ which appear to be adapted for pollination by
bats
, although flowers growing in cultivation are readily pollinated by a large number of native and exotic birds. The flowers give way to seed pods. Seed must be sown fresh and should germinate within two weeks. For further information, see: nzpcn.org.nz/flora. If you would like some seed, tell
Ted Erskine-Leggett or email:

tedel@maxnet.co.nz
or txt 027 472 9275


WE STILL NEED YOUR SUPPORT

All is good In The Hood! Members of our Team on the Court at Z Green Bay are pleased with the number of Pinesong Residents supporting our cause.
Competition is fierce so please continue voting for Green Bay Blockhouse Bay Community Patrol, it is going to be a tight race to come out on top.
For those who are not up with the play – here's all you do: When next passing Z Green Bay even if you don't need a fuel 'top up' a small purchase is necessary to receive an orange disc from the checkout, you then pop it in the voting box under the heading Community Patrol on your way out from the cashier.
There are four organisations all after funding and the group that gets the most votes' stands to win $1000.00 and be eligible in the main draw to win a much larger sum from the entire Z Station Group
This is wonderful opportunity and I thank you for your support.
Ray Warren Patrol Coordinator
Appt SB303, 817 5500

RESIDENTS' BIRTHDAY AFTERNOON TEA

Monday 25 May
3pm Café area
To welcome, and celebrate Residents' Birthday for the month of May. Our speaker this month will be Margaret Saurarini who for many years has been a Celebrant. Please wear name badges.
Hostesses: Joan Gasparich and Iona Manaton

Just Pretending

FLOWERS POTS AND BUTTERFLY DELIGHTS

Will be in Seabreeze Lounge from 10am-1pm
Tuesday 26 May
With a selection of artificial flowers and
scented candles for sale


PRIDE 'N JOY

Thursday 8 June 10am-2pm
Seabreeze Lounge
Selling ladies and men's quality Clothing and Arcopedico shoes, jewellery.


PINESONGRAMBLERS BUS TRIP
For photos visit
the page
'RECENTLY'
How do you do it, Ray and Lorraine, another great day out, who's worried about the weather.
Away sort of promptly at 8:45am headed north in the general direction of Warkworth to a comfort stop at the Honey Centre, a pleasant cuppa with scones/muffins. Off again to arrive shortly at the Warkworth Pioneer Cottage Grounds ample time to take in the history, one of our number nearly didn't make it back, but we hadn't thrown away the key.
More sustenance required, so it's off to the Puhoi pub, but first the Puhoi Church with historical commentary from our organisers, two natives of the area starting with a baptism and ending with a marriage. Lunch at the pub. Then a surprise side trip to the cheese factory for a quick ice cream before wending our weary way home. Tired but very satisfied, no cooking that night
Mike Hogben Villa 404, ph 817 1464


IT'S A PUZZLE?

Contestants at the monthly Quiz struggle to receive "top marks"; that honour can only be awarded to the Quizmasters, Tony and Janet Cross.
Every month they challenge us with 60 questions, cleverly compiled and always of a large variety of subjects and relevant topics.
Top marks again to Janet for the 10 photos of related material. How does she conjure them up? Don Pearman: chief purser and "board walker" is also indispensable in the running of the Quiz.
Yvonne Meister


AQUA SIZE GROUP

Due to the renovations of the pool it was decided by a majority of the group that we go into recess until its completion (approx. two months). Thank you Theresa for your offers of help during this time, they were greatly appreciated. I will keep you updated as the renovations progress.
Noel Clark, ph 815 4116 or 6102

SHOP
!

HELP WANTED
Is there anyone out there who could work in the Pinesong shop on the first Monday of every month?
If you can help please contact:
Colleen on 817 6112 or Pat on 817 7568


LYNNDALE MID WEEK BADMINTON CLUB

Formerly Lynndale Ladies Day Badminton Club
50th JUBILEE
We are holding our luncheon Jubilee in March/April 2016 and are compiling a list of names and addresses for our invite list. We believe quite a few past players are now living in Pinesong and would love to hear from you. If you are interested in joining us could you please either phone or email: Fran 817 7485, craddocks@ihug.co.nz; or Carol 817 5655

GARDEN CIRCLE

Correction
The Garden Circle will now meet on the
third
Tuesday in the month in Seabreeze Lounge at 11am Fireplace End
.

Aileen Keery, 817 3399

LOW IMPACT DVD

The low impact DVD Monday morning sessions have been cancelled. My thanks to the small enthusiastic group who supported it.
Trish Richards


TABLE TENNIS

The singles competition is underway. This year there are separate matches for men and women and a match to find the overall winner at the end.
Lois and Mary


FITNESS CENTRE

To those who are new to Pinesong, or even those who have been here for some time, I am quite happy to show you how to operate the machines in the Fitness Centre if you feel unsure about using them.
Give me a call and we can agree a time when we can meet down there. Tony Cross, 1 Manukau, 817 9066

PINESONG KNITTERS

I must apologise to you all for not being in touch as the last few weeks have been rather busy and I have been away from the Village.
However, I have been given a great deal of wool for anyone to be creative with (anything from knee rugs to bootees and tiny hats) and the weather is quickly moving into the winter - a great time to get the needles clacking and our hands warm. I now have four large plastic storage boxes full of all sorts of wools that may be made into sweaters and any of the above.
Please phone me to arrange 'a viewing' - I might even throw in a cup of tea. To empty all the boxes and seat about six people would just about fill my lounge, but it makes sense to have a few people at a time. I look forward to hearing from you to make a date which will suit most folk. On behalf of what is now called "The Wellfoundation" at Waitakere Hospital.
Anne Clarke 817 8408


OUTDOOR BOWLS

Good morning everyone. Didn't think I would have anything to write about this week, but the Junior Pairs final was played last Sunday and as there is no bowls for the next few weeks I thought I should let everyone (particularly the regular bowlers) know the outcome. It was not a very pleasant afternoon but the rain held off for the duration of the final which was won by Bob Helleur (skip) and Judy Horder who defeated Ted Erskine-Legget (skip) and Colin Wall. The game was evenly poised after 4 ends but Bob and Judy drew away from Ted and Colin and it looked all over but then Ted and Colin came back with a 3 to put them back in the game only for Bob and Judy to retaliate with another 3 then a single to put the game out of reach for the other pair. It was a particularly fine effort from Bob and Judy as they are both only in their first year of outdoor bowls. As there often is, one player stood out in this game and that was Judy. Congratulations to the winners and to the runners up for putting on a good afternoon of bowls for the spectators who went over to watch.
Unfortunately the weather was showery at the start of this week and the contractors have not yet made a start on the reconstruction of the green after advising they would be starting yesterday (Monday). Still no action today which is very disappointing. I visited Crestwood this morning and there was no work being done there either and the green is still not finished. Not a positive start.
With regard to the contract for resurfacing the bowling green there has been a delay to the start. After visiting the site over the weekend the contractor has found some issues and therefore it has been necessary to re negotiate the contract with head office. At this stage we do not have a revised start date but we may continue to use the green until further notice. By the time you read this newsletter the situation may change again before the weekend. However, playing days Monday, Wednesday and Saturday will continue until further notice.
In the meantime the Social Committee will meet with me next Monday to commence talks on some form of a function to coincide with the opening of the new green.
Finally I would mention that the Senior Singles Trophy has had a new base and plate put on and the names of previous winners have been re-engraved on to the base. The names had previously been engraved on the cup itself but after the trophy was re-plated a few years ago the names became almost illegible. Many thanks to the Residents Committee for agreeing to fund this work which would not have been possible otherwise.
John Crow, Convenor ph 817-7568


TAI CHI

The times are 8.55am every Tuesday in the Seabreeze Lounge. New members very welcome. The first session is free and after that $5 per session, cheap at the price!
We need to keep numbers up as we do not want to lose such an excellent asset. Our Master Quintin Derham is a ninth Black Belt with 35 years experience. He is also now going international, so we are so lucky to have him.
If you wish to further your Tai chi practise there is a progressive class at Blockhouse Bay Community Centre on Thursday mornings from 10-11am. This session is taught by Julie, a Black Belt and a student of Quintin for many years.
Eileen Malim, Villa 401, ph 815-4146


VILLAGE SHOP
We have a small shop in the village, run by residents to
provide non-perishable goods to save you going out to the supermarket for just one or two items.

Items such as cleaning products, dry goods, cereals, biscuits, toiletries
and batteries are available.

There is also a supply of craft items, cards etc. made by residents
and suitable as gifts.

The shop is open from 10.00 am to 12pm on Mondays, Wednesdays and Fridays.

Fresh milk is available from the café.

MOBILE LIBRARY BUS TIMES

The service will now operate fortnightly from 12 January. As 26 January is Auckland Anniversary there will be no library.
Titirangi Library Hours:
Mon, Tues Wed 9am-5.30pm
Thursday 9am-8pm
Friday 9am-5.30pm
Saturday 10am-4.00pm

Closed Public Holidays


POWLEY FROZEN MEALS

To order your frozen meals phone 627-0700. There will be a $6 delivery charge which will be delivered direct to your door.
Powley Frozen Meals, ph 627-0700


VILLAGE CARE CENTRE CLINIC

Level 2 Seabreeze Care Centre
We have had several requests from residents to have a selected time for the Centre Clinic for consultations, blood pressure monitoring and wound dressings.
Monday through to Friday 10.30am- 11.30am and again 1.30- 2.30pm we will be available for consultation.
Weekends by arrangement – just phone and arrange a time.
Any queries don't hesitate to call us,

Regards Leanne & team
Leanne MacDonald

Care Services Manager


At Pinesong we have an activity programme that the Serviced Apartment residents enjoy each week day. There are sessions from gentle exercises, through to arts/crafts, sing-a-longs and outings. If you are a resident out in the village or are caring for a loved one who is unable to go out into the community for socialisation and you would like to partake in activities again, please feel free to phone me regarding session times and costs.
Currently I am looking at alternative activities for the programme at Pinesong. Many of my Serviced Apartment residents talk about Probus and interested in other activities, hobbies and experiences. So if you are a resident out in the village who has a special interest, hobbies, or have been on an interesting holiday and able to share that with others, please contact Skevi our Activity Coordinator in the Care Centre.

Leanne MacDonald

Care Services Manager


PARKINSON MEETING

MATAI ROOM
Tuesday 26 May 10am-12 noon

BEAUTY THERAPY

With Kimberley Vautier
Internationally qualified and trained since 1987

Ph 6649 or 817-0649, or 817-3606 after hours. Hours: Wed, Thur 9am-5pm

My Pinesong answer phone is only cleared on the days that I am at Pinesong. Please call the after hours number outside these times to ensure a prompt response.
PHYSIOTHERAPY

Our new Physiotherapist Liana is available to see you in your room or at the on site Wellness Clinic on Mondays, Wednesdays and Fridays.
Look out for her around the village, she will be wearing a black top with PHYSIO on the back.
We give free advice, so come up and talk to Liana when you see her. To book an appointment call:
Liana 0800 229-749


REFLEXOLOGY
Raewyn Coburn who did her placement at Pinesong last year for her refloxology training is now offering reflexology service for the village residents every Tuesday and Thursdays on level 2 of Seabreeze. Anyone wanting an appointment please contact her directly. Her email address raewyn.auckland@gmail.com, mobile: 0211710807 or home number 8176089.


LAB TESTS
Labtests Time Change
Labtests will be here at 2.30pm every Monday, Wednesday and Friday.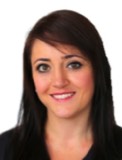 INTRODUCING. . . .

On site Advanced Rehab
Physiotherapist Liana
Englebrecht is available to see you in your room or at the on site Wellness Clinic on Mondays, Wednesdays and Fridays. Look out for her around the village. She will be wearing a black top with PHYSIO on the back. We give free advice, so come up and talk to Liana when you see her.​​​ To book an appointment please call:
Liana 0800 229-749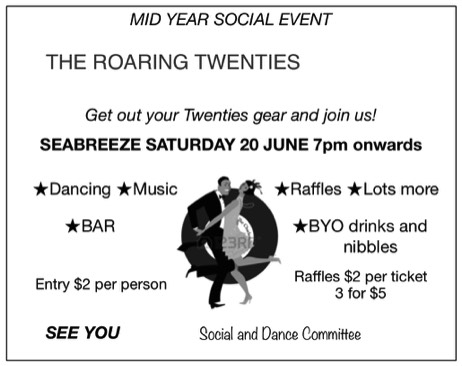 Cafe & Restauran


Sunday 24 May

Roast Chicken $13.00


Wednesday 27 May 6.15pm dinner

Roast Beef Yorkshire pudding roast potato steam vegetables.
Plated dessert $16.50

Friday 29 May 6.15pm dinner

Salmon
OR
Chicken breast filled with herbs and cheese mix, baked potato and vegetable.
Plated dessert $17.50


RESTAURANT NOTICE
Please note that for the Wednesday and Friday night dinners the cut off time for bookings
will be 12pm on Wednesday for Wednesday night dinner (6.15pm)
and 12pm on Friday for Friday night dinner (6.15pm).

Many thanks, Naveen



Cafe and Restaurant Prices


Wednesday night dinner at 6.15pm: $13.50 dessert $3
Friday night dinner at 6.15pm: $14.50 dessert $3


Naveen and Amanah have reviewed the café menu, and you will also
see some changes over the coming weeks.

Keep watching the blackboard, we hope you enjoy the new selection
and welcome your feedback!


Soup of the day: $6.50
Special of the day café lunch: $11
Fish of the day café lunch: $12
Sunday Roast of the day: $13.50
Frozen meals: $8.50

Milk
1 ltr: $2.60
2ltr: $4.60
Calci trim 1ltr: $2.80


Weekly Dinner Menu - 25th May - 30th May

Pick-up $12, dessert $2.50; delivery $2. Residents may collect these takeaway meals at 5pm from the Cafe.
Wednesday, Friday and Sunday dinners served seated in the Restaurant as usual


MEAL DELIVERY SERVICE

Could you please arrange with Staff or Caregiver for the plates to be returned to the Restaurant kitchen. Thank you.

Information regarding the Café

Dinner is available every Wednesday and Friday in the restaurant at 6.15pm
(please order at reception)
Apart from once a month when there is the residents BBQ
We also have a Monthly Function once a month (will be advertised in Pinesong Press)

A variety of frozen dinners are available for collection at $8 (pls see café for availability)

Residents may also order a dinner from our weekly menu shown above.
These are either to be collected from the café around 5pm or we can deliver for a $2 charge

Sunday lunch only has to be booked if you have a large number of guests

Any queries please contact reception




Hi,

As the creator and manager of this website I have endeavored to portray the everyday life and activities of our village from the
residents' perspective.

Your comments and contributions are welcome and to this end I invite you to use the
'Contact Us' page
.

Deryck Hunt