The first day of the rest of our lives

OFFICIAL NOTICES

Hello Everyone,


Thank you to everyone who came to Happy Hour last Friday and for making the film crew from Radiaton feel so welcome… they didn't want to leave! I don't have any details at the moment as to when the filming will be ready for 'viewing' but when I do, I will let you all know. It was really interesting to be involved in something so different to our everyday lives. Thanks to all who took part.
I have been informed that The Fringe are very keen to publish an article about our Anzac Service; the next publication will be out at the beginning of May. I have been asked to take more photos on Saturday morning, and will be sending these in to supplement the details the magazine already has about the service.
Some residents have expressed concern that our new plants down Cliffview Drive are being planted in the same soil where we have removed the herbicide damaged plants. Please be assured that this will not cause any ill – effect to our new plants. Glyphosate Herbicide works by inhibiting water absorption and causing dehydration. Any residual spray is actually neutralized by the sun's rays. Unlike systemic sprays, Glyphosates don't stay in the soil, they need foliage to work.
By now, you will have all received a letter regarding the closure of the Pool Complex next week... this project has been a long time coming, but I am very excited to finally be able to start work. It's going to be a busy couple of months with the Bowling Green renovation starting in just a couple of weeks as well as re-carpeting planned for next month as well.
Last weekend was an absolute whirlwind, with the family arriving for more wedding preparations. I'm afraid I went a bit mad when we 'hit the shops' and I ended up buying eight outfits for three days (always good to have choice I think!).
I look forward to seeing you on Saturday morning for the Anzac Service, and hope you have a lovely weekend.
Just a reminder that Monday has now become a public holiday for some of us; Reception and Maintenance cover will be the same as per usual weekend hours.


Theresa Henson
Village Manager


EMERGENCY CALL PENDANT'S

Here at Pinesong we are able to provide you with an emergency call pendent at a reasonable one-off charge. If you are interested in having an emergency pendent please contact Reception. In addition if you do have an emergency call pendant, please contact Reception and let us know. We are updating our records and want to ensure all are tested when maintenance do the scheduling testing.


GAS FIRE SERVICE

Our plumbing and gas fitting company Flo Pro is offering a full annual service of any resident's gas heaters for $90 incl GST. For those of you who have gas fires and are interested please contact reception and they will put you on the list. This is not compulsory but it is recommended to be done annually. If you have any questions please contact Neil Forrest.


HEAT PUMP SERVICING

Our contractor Mason Air Con is offering a bulk price of $20 incl GST per service to residents who want their heat pumps looked at before winter sets in.
There is another company called the Heat Pump Cleaning Company that has done servicing in the past and is following up with previous clients regarding servicing for this year. They are a legitimate servicing company that some Metlifecare Villages do use, however we have not organised them ourselves this year and the choice of contractor is totally up to the resident.
If you want your heat pump serviced by Masons please contact reception and they will put you on the list which will be at the desk for a week then we will let everyone know when the contractor is booked in. If you have any questions please don't hesitate to contact Neil Forrest.


SCHEDULED APARTMENT FIRE ALARM TESTING

Please be aware that on Tuesday 28 April from 10am the Chubb serviceman will be testing all apartment building fire alarms.
This is a routine check and each building alarm will be tested for just a few seconds.
We apologise for any inconvenience.
Neil Forrest, Maintenance Supervisor


MONDAY 27 APRIL
As Anzac Day holiday has been moved to Monday there will be no Village Bus to the shops and no Lab tests and the Village Shop will be closed. The Cafeteria will be open as normal. Bingo as usual with "Eyes Down" at 6.30pm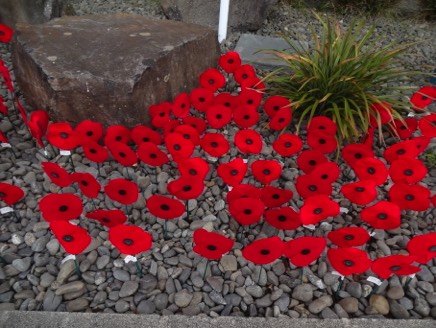 ANZAC DAY CEREMONY

Saturday 25 April
Well it's here at last and I think we have all the T's crossed and It's dotted and even the weather is looking promising, touch wood!!
As you will see elsewhere in the Press Leone and Shirley will be highlighting some of the must see things in the display they have put together, DON'T MISS IT.
It looks as if there will be a bumper crowd, so as I said last week if you have folding beach chairs bring them along to help with the seating, make sure you put your name on them so that you get them back.
If you are with us on Saturday starting at 10am we hope you have a truly wonderful day. Keith Burge

ON THE BUSES
- trains & ferries

Go to the page
ON THE BUSES
.


SUNDAY@3

Pinesong's non denominational Church Services
Where: Bayview Lounge
When: Sunday 26 April at 3pm
Speaker: Ann Marsh
Music: Video presentation
Our speaker this month is Ann Marshall who is one of the pastors at the Blockhouse Bay Baptist Church. She has spoken here on several occasions and is always well received. Join us also for our much loved hymn singing followed by a good chat over tea/coffee and biscuits.
A warm welcome to everyone.
Deryck Hunt Villa 229, 817 3755

RESIDENTS' BIRTHDAY AFTERNOON TEA

Monday 27 April, 3pm Cafe area
To welcome, and celebrate Residents' Birthday for the month of April, our speaker will be Pip Callinan from the St John Ambulance.
Pip will be speaking about all of their Community Programmers' - Caring caller, friendship telephone service, friends of Emergency Dept, Health Shuttles, and Medical Alarms etc. Please wear name badges. Our hostesses for this month will be:
Anna Long, and Audrey Baldwin


PINESONG RESORT RESIDENTS' COMMITTEE
Committee 2015/2016
At a meeting chaired by Theresa Henson the Committee appointed John Horder as Chairman.
The full committee are:
Chairman John Horder
Secretary Shirley Wakelin
Treasurer Ken Slocombe
Committee Margaret Parkinson
Aileen Keery
Roger Leigh
Ray Warren
The next meeting of the committee will be on Tuesday 12 May.

GARDEN CIRCLE

Let's hope we get a nice day for the Anzac Service and that we have a good turnout. There has been a lot of activity as the autumn weather allows more to be done in the gardens. There has been some delays and the working bee is on hold for the moment but I will let you know as soon as we have a date set for that. The garden shed is all go for this week and then we will be able to get it cleaned up, painted and set up the way we want. Hopefully all going well it will be in its new home in the area called The Nursery which is in the bush near the big tree. We will then have a base for all our gardening equipment to be safely stored.
Thanks to all the people who have been donating cuttings and bulbs to be planted out and thanks to the people who have helped with the planting and cleaning up. I would also like to give a very big thank you to Margaret Bovaird for donating us the shed that her husband so loved we will look after it and put it to good use.
I am nearly at the top of Conlon Lane with the tidying and planting and will then be free to clear the end of Conlon which has been a bit of a mess. I will publish a meeting notice as soon as I have a date. Happy gardening folks.
Aileen Keery, 817 3399

404 JAZZ

Our next session will be held at 7.15pm Thursday 30 April in the Matai Room, featuring The Oscar Peterson Trio '77. There is no pianist like Oscar. We look forward to seeing you there.
Al and Dennis


THANK YOU PETER

Sincere and hearty thanks to all the members of our previous Residents Committee. It was unfortunate that our worthy Chairman conducted so smooth an AGM that the moment was over before we could comment on achievement and performance, let alone pass a well deserved vote of thanks. Exceptional leadership, dedicated and hard working committee membership and works rather than words have been hallmarks of the last three years. Thank you Peter and team. We are most grateful for all your hard work.
Doug and Lois Lilly


MAY QUIZ

Saturday May 2 is the date for our next quiz – 4pm in Bayview. Just after two dates with some significance, April 25 and May 1 – now there're some opportunities for questions.
A group of us still meet afterwards and eat our picnic meals – anyone is welcome to join us just bring your food and some wine, if you are so inclined.
We are thinking for the June quiz, of trying a competition between streets and apartment blocks. 'Ringins' will be allowed so anyone can still come and join a team, but the majority should come from the same apartment block or street. More than one team from each site would be permitted of course. If you consider this idea daft, let Janet know!
Tony and Janet Cross, 1 Manukau

EXERCISE CLASS

Get Physical Exercise Classes, held every Monday at 9.30am in the Seabreeze Lounge, new participants welcome. Anouschka de Gourley, Advanced Rehab


PINESONG RAMBLERS - BUS TRIP

Thursday 30 April is looming closer, this is a reminder to set your alarm next Wednesday night, put your camera on the bench so you don't forget it and we will be all set to depart on the bus outside Reception 8.45am sharp.
Paid, and now can't go? Sorry no refunds, but you can arrange with the next name on the 'standby list' please.
Ray Warren 817 5500


THURSDAY WALKING GROUP

Weather has been just great for our March autumn walks, with an average of 22 walkers each Thursday.
March 5th: We drove to Mangere and walked along Kiwi Esplanade to Ambury Farm. On the walk we viewed a few godwits that were preparing for their annual migration to Siberia. We then walked through the paddocks of Ambury Farm and then back to our transport.
March 12th: Kaurilands area was our destination and we did a circuit of several bush tracks and parks.
March 19th: We walked through Underwood Park in Mt Albert to Sandringham Rd via Halberg running track and back.
March 26th: On a lovely cloudless day we drove to Cornwallis Beach. We started our walk at Pine Avenue and walked up to the Jubilee Track that winds its way around the bluff overlooking Mill Bay. The bush track continues through the bush back to Cornwallis Beach. We then continued the walk along the beach and around the rocks to the wharf. After watching the fishermen on the wharf (they weren't having much luck) we walked back along the beach to our transport .
April 2nd: We drove to Huia and walked my favourite Karamtatura loop walk that winds alongside a pretty stream and magnificent bush.
Gillian Clark ph 815 4116


CROQUET@PINESONG

With the end of the Drawn Pairs in sight it is time to take entries for the Lorna Stewart Triples Trophy. The entry list will be up on the notice board until Friday April 17
th
with the draw on Monday 20th at the croquet shed. If wet, poolside in the Fitness Centre.
Janet Cross,1 Manukau, 817 6066


LOW IMPACT DVD

The low impact DVD Monday morning sessions have been cancelled. My thanks to the small enthusiastic group who supported it.
Trish Richards


TABLE TENNIS

The singles competition is underway. This year there are separate matches for men and women and a match to find the overall winner at the end.
Lois and Mary


FITNESS CENTRE

To those who are new to Pinesong, or even those who have been here for some time, I am quite happy to show you how to operate the machines in the Fitness Centre if you feel unsure about using them.
Give me a call and we can agree a time when we can meet down there. Tony Cross, 1 Manukau, 817 9066


CROQUET@PINESONG

The visitors from Henderson Croquet Club
played here a week or so ago.
They seemed to have little trouble adapting to our smaller area and our different rules and we all enjoyed the afternoon. Theresa showed that she could take up yet another activity and master it in a short time!
We have welcomed some new players in the last month and have completed the first round of the Drawn Pairs by the anticipated date. There are some interesting matches yet to come.
Thanks to the Residents Committee and suggested and encouraged by Peter Singh we have a new set of secondary colour balls for general play. No more confusion when two games are played at once, previously with matching sets of primary colours. Our Rules are being updated to account for this change, and when printed will be sent to all our current players
Janet Cross,1 Manukau, 817-6066


PETANQUE SINGLES COMPETITION

The competition's final matches were held on Monday and a large group were together and enjoyed the fun atmosphere and to cheer on the players. The winner after some very close games was Terry Batt who beat Lil Gosling in a very close encounter. An afternoon tea was held at the finish of play to wish Keith and Esme Burge a happy retirement from running Pétanque after so many years. The new organiser will be Jacqui Batt who takes over the reins from Monday. Our heartfelt thanks to Keith and Esme for all the hard work they have put into making this such a happy group of residents who enjoy each other's company. The time has come for Keith and Esme to relinquish the helm; eight years they have held the Pétanque realm.
Each Monday at Three come rain or shine,
Down in the Oval it was always fine.
So the time has come for us to farewell our two leaders. We all hope you enjoy new found hours of leisure with no worry about the weather.
Lil Gosling

What a lovely surprise it was to be treated to afternoon nibbles and drinks on Monday by our fellow pétanque players. We had announced that after eight years of organising the group it was time to have a rest and allow new people with enthusiasm and new ideas to have a go.

Thank you for the function and the most generous gift we really did appreciate your efforts. The time we have spent with the group has been a absolute pleasure and we hope who ever takes over will have as much fun as we did.
Esme and Keith Burge


BLACK BUTTONS

Thank you to all the lovely ladies for donating black buttons for ANZAC Day poppies. Norma Lee

BRIDGE

A great game!
Learn to play the game at the Mt Albert Bridge Club.
Lessons start Wednesday 4 March at the clubrooms,
Mt Albert War Memorial Reserve.
Contact Jean or Arch Jelley if interested at 817-2069

ART GROUP

Have you ever looked at a Picasso or a Constable painting and thought, I reckon I could do that. Or on the other hand thought, how on earth do you start to construct a painting. Now here's your chance. Our painting group is up and running, we meet every Wednesday 2-30pm in the Arts and Craft Room . The great thing is that you don't need to rush out and get paints, paper or brushes we will supply them all initially, so what have you got to lose? For all you know you may uncover talents you never knew you had.
Here is a story we love to dine out on. A few years ago a couple joined the group, they were both in their nineties and hadn't done any art since they had left school which by any reckoning was a mighty long time ago. They became accomplished and prolific artists and found a new skill, not bad at that age, they proved that age was no barrier to having a go at something new and outside their comfort zone.
Is that enough to inspire you, if it is we would love to see you on a Wednesday or give me call:
Keith Burge 817-8144


OUTDOOR BOWLS

Good morning everyone. Hope you have all had a good week so far and are looking forward to an even better weekend. I was so busy re arranging our new noticeboard last week that I overlooked writing an article for the Press. No doubt some of you were eternally grateful that I did forget. However now that the dust has settled I am back albeit briefly as I am away on holiday next week.
I have received a lot of positive feedback from the installation of the new noticeboard and I am extremely grateful to Bob Helleur for the great job that he made of collecting it from Pakuranga and then installing it in hopefully what will be it's permanent position. Having now used the noticeboard a few times and making a few changes I am sure it will be a valuable asset for the present and future bowlers at Pinesong Village. Once again many thanks to the Residents Committee for funding the project.
Our Drawn pairs competitions have got away to a slow start with two games being played last week. Hopefully we will complete the first round of both competitions by the end of this week weather permitting and maybe even a couple of the semi finals as well. Remember we need to finish the competitions before we close for three weeks while the new green is constructed hopefully starting around 11 May.
Twilight bowls finished last Thursday (9 April) in semi darkness it being very difficult to see the yellow jack (kitty) on the last couple of ends (should have gone to Specsavers or perhaps used the white Jack (kitty). Many thanks to the members who turned out over the 6-7 weeks we played. Everyone seemed to enjoy the evening playing time particularly after the weather started to get a little cooler. Maybe we will start Twilight before Christmas this year.
Finally once again a reminder of our bowling days and times, Monday, Wednesday and Saturday from 9.30am until 11.00am throughout the year. New members are always welcome. There are a few sets of bowls available in the shed to try out with if you don't have any.
Cheers.
John Crow, Convenor ph 817-7568


TAI CHI

The times are 8.55am every Tuesday in the Seabreeze Lounge. New members very welcome. The first session is free and after that $5 per session, cheap at the price!
We need to keep numbers up as we do not want to lose such an excellent asset. Our Master Quintin Derham is a ninth Black Belt with 35 years experience. He is also now going international, so we are so lucky to have him.
If you wish to further your Tai chi practise there is a progressive class at Blockhouse Bay Community Centre on Thursday mornings from 10-11am. This session is taught by Julie, a Black Belt and a student of Quintin for many years.
Eileen Malim, Villa 401, ph 815-4146


VILLAGE SHOP
We have a small shop in the village, run by residents to
provide non-perishable goods to save you going out to the supermarket for just one or two items.

Items such as cleaning products, dry goods, cereals, biscuits, toiletries
and batteries are available.

There is also a supply of craft items, cards etc. made by residents
and suitable as gifts.

The shop is open from 10.00 am to 12pm on Mondays, Wednesdays and Fridays.

Fresh milk is available from the café.

LATEST

As from Friday 17 April, I will be relinquishing my role of running the Village Shop. A new team of ladies will take over from that date. If you have any queries please phone Pat Crow 817 7568. Thank you all for your support over the past three years. Delwyn Battersby

MOBILE LIBRARY BUS TIMES

The service will now operate fortnightly from 12 January. As 26 January is Auckland Anniversary there will be no library.
Titirangi Library Hours:
Mon, Tues Wed 9am-5.30pm
Thursday 9am-8pm
Friday 9am-5.30pm
Saturday 10am-4.00pm

Closed Public Holidays


POWLEY FROZEN MEALS

To order your frozen meals phone 627-0700. There will be a $6 delivery charge which will be delivered direct to your door.
Powley Frozen Meals, ph 627-0700


VILLAGE CARE CENTRE CLINIC

Level 2 Seabreeze Care Centre
We have had several requests from residents to have a selected time for the Centre Clinic for consultations, blood pressure monitoring and wound dressings.
Monday through to Friday 10.30am- 11.30am and again 1.30- 2.30pm we will be available for consultation.
Weekends by arrangement – just phone and arrange a time.
Any queries don't hesitate to call us,

Regards Leanne & team
Leanne MacDonald

Care Services Manager


At Pinesong we have an activity programme that the Serviced Apartment residents enjoy each week day. There are sessions from gentle exercises, through to arts/crafts, sing-a-longs and outings. If you are a resident out in the village or are caring for a loved one who is unable to go out into the community for socialisation and you would like to partake in activities again, please feel free to phone me regarding session times and costs.
Currently I am looking at alternative activities for the programme at Pinesong. Many of my Serviced Apartment residents talk about Probus and interested in other activities, hobbies and experiences. So if you are a resident out in the village who has a special interest, hobbies, or have been on an interesting holiday and able to share that with others, please contact Skevi our Activity Coordinator in the Care Centre.

Leanne MacDonald

Care Services Manager


EAR HEALTH

Care Suite 6, Level 2 Seabreeze
Ear Health will be visiting Pinesong on Monday 13 April for the removal of ear wax.
The cost will be $50 (approved Superannuitants free). Please call Reception for an appointment.


PODIATRIST
Will be here
Tuesday 21 April
Anyone who would like an appointment
please contact Reception


BEAUTY THERAPY

With Kimberley Vautier
Internationally qualified and trained since 1987

Ph 6649 or 817-0649, or 817-3606 after hours. Hours: Wed, Thur 9am-5pm

My Pinesong answer phone is only cleared on the days that I am at Pinesong. Please call the after hours number outside these times to ensure a prompt response.
PHYSIOTHERAPY

Our new Physiotherapist Liana is available to see you in your room or at the on site Wellness Clinic on Mondays, Wednesdays and Fridays.
Look out for her around the village, she will be wearing a black top with PHYSIO on the back.
We give free advice, so come up and talk to Liana when you see her. To book an appointment call:
Liana 0800 229-749


REFLEXOLOGY
Raewyn Coburn who did her placement at Pinesong last year for her refloxology training is now offering reflexology service for the village residents every Tuesday and Thursdays on level 2 of Seabreeze. Anyone wanting an appointment please contact her directly. Her email address raewyn.auckland@gmail.com, mobile: 0211710807 or home number 8176089.


LAB TESTS
Labtests Time Change
Labtests will be here at 2.30pm every Monday, Wednesday and Friday.

There will be no Labtest here or bus to Greenbay Friday 3rd April and Mon 6th April. Reception will be open between 10am-7pm. Café open as normal.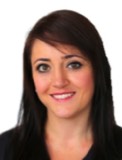 INTRODUCING. . . .

On site Advanced Rehab
Physiotherapist Liana
Englebrecht is available to see you in your room or at the on site Wellness Clinic on Mondays, Wednesdays and Fridays. Look out for her around the village. She will be wearing a black top with PHYSIO on the back. We give free advice, so come up and talk to Liana when you see her.​​​ To book an appointment please call:
Liana 0800 229-749



Cafe & Restauran


Sunday 26 April Roast Lamb $13.00

Wednesday 29 April 6.15pm dinner
Beef sirloin steak with onion and mushroom.
Plated dessert $16.50

Friday 1 May 6.15pm dinner
Eye fillet with baked potato and steam vegetables.
OR
Tiger prawn stir-fried with vegetables and jasmine rice.
Plated dessert $17.50



RESTAURANT NOTICE
Please note that for the Wednesday and Friday night dinners the cut off time for bookings
will be 12pm on Wednesday for Wednesday night dinner (6.15pm)
and 12pm on Friday for Friday night dinner (6.15pm).

Many thanks, Naveen



Cafe and Restaurant Prices


Wednesday night dinner at 6.15pm: $13.50 dessert $3
Friday night dinner at 6.15pm: $14.50 dessert $3


Naveen and Amanah have reviewed the café menu, and you will also
see some changes over the coming weeks.

Keep watching the blackboard, we hope you enjoy the new selection
and welcome your feedback!


Soup of the day: $6.50
Special of the day café lunch: $11
Fish of the day café lunch: $12
Sunday Roast of the day: $13.50
Frozen meals: $8.50

Milk
1 ltr: $2.60
2ltr: $4.60
Calci trim 1ltr: $2.80


Weekly Dinner Menu - 27th April - 3rd May

Pick-up $12, dessert $2.50; delivery $2. Residents may collect these takeaway meals at 5pm from the Cafe.
Wednesday, Friday and Sunday dinners served seated in the Restaurant as usual


MEAL DELIVERY SERVICE

Could you please arrange with Staff or Caregiver for the plates to be returned to the Restaurant kitchen. Thank you.

Information regarding the Café

Dinner is available every Wednesday and Friday in the restaurant at 6.15pm
(please order at reception)
Apart from once a month when there is the residents BBQ
We also have a Monthly Function once a month (will be advertised in Pinesong Press)

A variety of frozen dinners are available for collection at $8 (pls see café for availability)

Residents may also order a dinner from our weekly menu shown above.
These are either to be collected from the café around 5pm or we can deliver for a $2 charge

Sunday lunch only has to be booked if you have a large number of guests

Any queries please contact reception




Hi,

As the creator and manager of this website I have endeavored to portray the everyday life and activities of our village from the
residents' perspective.

Your comments and contributions are welcome and to this end I invite you to use the
'Contact Us' page
.

Deryck Hunt