The first day of the rest of our lives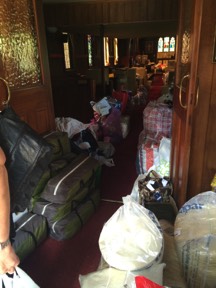 VANUATU RELIEF
This is a photo of King's Chapel overflowing with emergency supplies, 3 super yachts have taken this lot.
There is a dining room full and the chapel is overflowing again, waiting for more super yachts to take.
All arranged by parents of children at King's School and of course Father John.

Thank you and the boys in the 'Bloke Shed' so much for their contribution.
Joanne Hogben
OFFICIAL NOTICES

Hello Everyone,

On Friday 27 March, we will be holding another planned evacuation of Seabreeze. This has been booked for 2.30pm, and is a really good opportunity for all staff, residents and visitors to take part in a 'practice run'.
Our staff have attended our six monthly Fire Training this week in preparation for the drill. Chubb will set off the alarm at 2.30pm for no more than 10 minutes. If you are able to come down the stairs (unaided), please make your way to the Grassy Knoll, which is our evacuation area. You will need to ensure you that you are ticked off by the Fire Warden who will be holding a clipboard and wearing a red hat. Please do not re-enter the building until given the 'ok' by staff.
If you are not able to come down the stairs, please remain in your apartment, with the door closed, until the alarm stops sounding. The lifts will not be operational during the drill. You may remember that the last time we set the alarm off, it also triggered Bayview's alarm, so this time round, we are planning for Bayview to also be evacuated. There will be a Warden positioned just outside Bayview main entrance. Please report to the warden before making your way to the Grassy Knoll. Any questions, please just ask!
On Tuesday 7 April, the re-painting of the front and side aspects of Seabreeze will start. I expect to receive a detailed plan of works within the next day or so from our contractors, and will give you all further details on this next week.
The date for the Bowling Green renovations has been changed, and work should be starting on the 11 May. Work should take around three weeks to complete; please accept our apologies for the inconvenience caused during this time.
Due to the number of concerns expressed over speeding motorists through the village, this week, we have had some new signage positioned. Within the next few weeks, new road markings will also be in place throughout the village. We will continue to remind our contractors of the speed limit in place; please could I ask that you all remind your guests who visit as well. We will continue to monitor this issue.
I hope you all have a great

Theresa Henson
Village Manager


EMERGENCY CALL PENDANT'S

Here at Pinesong we are able to provide you with an emergency call pendent at a reasonable one-off charge. If you are interested in having an emergency pendent please contact Reception. In addition if you do have an emergency call pendant, please contact Reception and let us know. We are updating our records and want to ensure all are tested when maintenance do the scheduling testing.


NEEDLES AND SHARPS RISK
Please be aware that when maintenance staff remove rubbish they are at risk of a needle stick injury if needles are placed in general rubbish and not in a sharps container. Some residents may also be putting the needles into a plastic drink bottle and not best practise as they do still penetrate through the plastic and may cause a sharps injury. If you do need to administer medication via a needle, eg for insulin and testing blood sugars and need a medical sharps container, please contact the Care Centre on 09 817-0654 and we can organise one for you.


FLU VACCINATIONS
We have Green Bay Medical Centre coming to the village on the morning of Tuesday 21 April for flu vaccinations. I will put another reminder in the press closer to the time.
Leanne MacDonald, Care Services Manager


FIRE ALARM TESTING

Please be aware that on Tuesday March between 1pm and 2pm the Chubb serviceman will be testing all apartment building fire alarms. This is a routine check and each building alarm will be tested for just a few seconds. We apologise for any inconvenience.
Neil Forrest, Maintenance Supervisor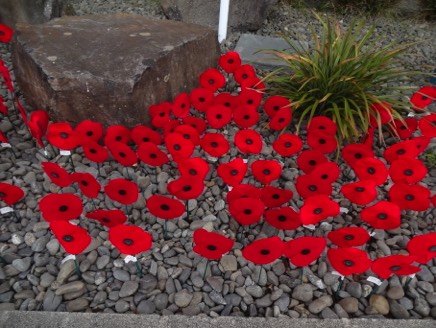 ANZAC DAY CEREMONY

Saturday 25 April
We are well into organising the Pinesong's Anzac big day. Yes, it will a very special one this year marking the 100 anniversary of the Gallipolli landings, so we are really pulling out all the stops. Plans are to have a morning tea served and hopefully the bar will be open. Our poppy ladies will again repeat the wonderful display from last year.
Now here is a contribution you might be able to make: We hope to have a display of Great War memorabilia (photos, decorations, letters, do you have any among your family treasures we would love to show them and of course we would take great care that they would be safe. If you want to know more call me on 817-8144.

Keith Burge
ON THE BUSES
- trains & ferries

Go to the page
ON THE BUSES
.


THE ANNUAL GENERAL MEETING

of Pinesong Resort Residents' Association
will take place on Friday 17 April 2015 at 10.00am in the Seabreeze Lounge
Agenda items for the meeting should be in the hands of the Secretary by Thursday 9 April.
Shirley Wakelin, Secretary,
Residents Committee, 227 Plum Tree Grove


ST PATRICK'S DAY

A big thank you to Keith and Deryck for their hard work on St Patrick's Day.
It was nice to see
so many people there wearing the Green
, and what a lovely morning it was too.
Proud to be 100% Irish.
Anna Long


+
NEWS FLASH
+
ANZAC DAY

Things are really racing along. We have two additions to our organising group, Shirley Wakelin and Leonie Rae they are taking over the display of memorabilia, and they have really hit the road running. If you would like to call them with a item for display, their phone numbers are Shirley, 817 0540 and Leonie 817 9849.
It is sad to report that our Aussie flag raiser Gordon Richards is most unwell and will not be able to carry out his duties this year, something that he really enjoyed doing, so is there a Aussie out there that would like to the job for us, give me a call on 817 8144, you can't allow a Kiwi to do it can you. We all hope that Gordon will be much better soon.
As a commemoration of 100 years since World War I an exhibition of memorabilia is being planned on Anzac Day, Saturday 25 April in Seabreeze Lounge

If you have any memorabilia you would like to be displayed please contact
Leonie Rae 817 9849

Shirley Wakelin 817 0540
Your treasures will be well looked after and returned afterwards

APRIL QUIZ

4pm Saturday 4 April, Bayview Lounge
We know the first Saturday of the month of April is over Easter weekend, but we will be quizzing as usual at 4pm in Bayview.
Everyone is welcome. Just bring yourself, your $2 entry fee and possibly something to nibble or drink. We usually finish by 5.30 and you are welcome to bring something to eat and join some of us for a picnic tea afterwards – indoors of course! We promise it will be a cricket-free zone – the quiz that is.
To mark the occasion, Easter eggs will probably be up for grabs instead of chocolate fish.
Tony and Janet Cross, 1 Manukau

SENIOR NET OPEN DAY

SeniorNet Eden-Roskill is holding an Open Day this coming Monday 30 March. It is being held at the Mt Eden Senior Citizens Club Rooms at 487 Dominion Rd,
Mt Eden (opposite Potters Park) from 10am until 3pm.
This is a great chance to see what courses are available to improve your skills. There is a wide range of courses in Windows, Apple Mac, smart phones, digital photography, genealogy and many others. So come along and have a chat to the tutors over a cup of tea or coffee.
For more information phone: Peter Singh 817 8486


TOOLS FOR VANUATU DEVASTATION

"The Blokes Shed" have contributed excess hand tools to the Kings School relief effort.
With no electricity, hand tools are high on the priority list of items required, in order that people may rebuild their homes and lives after the devastation of cyclone Pam at Vanuatu. Kings School, Remuera set up a quick response relief effort. Thanks to the support and encouragement of Wally Martin, Peter Goody and Keith Burge we have made up a consignment of surplus hand tools from the blokes shed. Kings School have used their resources to pool various urgently required items and arrange delivery. The services of a cruise ship was obtained which will deliver consignments to remote outer islands. As you read this article, our contribution of hand tools together with many other necessities are already aboard and churning their way to assist those in need. I regret we could not involve more "Blokes" but time was of the essence, thank you to Wally and Peter who over the weekend helped to ensure all edged tools and saws were sharpened and ready to start a new and useful life.
Mike Hogben Villa 404, ph 817 1464


FITNESS CENTRE

To those who are new to Pinesong, or even those who have been here for some time, I am quite happy to show you how to operate the machines in the Fitness Centre if you feel unsure about using them.
Give me a call and we can agree a time when we can meet down there. Tony Cross, 1 Manukau, 817 9066


THURSDAY BOOK CLUB 2 April TIME: 10.00am to 12 noon PLACE: BAYVIEW LOUNGE, beside the Library. Looking forward to seeing you all. Kind regards Davina McFarlane ph 817 4242

EXERCISE CLASS ?

Are you interested in exercise classes taken by a qualified physiotherapist to improve your mobility, balance and strength?
Advanced Rehab Physio Lianna Engelbrecht will be taking exercise classes on-site if enough residents are interested. To register your interest please add your name to the list that will be left at Reception before Monday 30 March. The date and time is to be advised.


PETANQUE
We are having a special display by the Waiheke Petanquers on Wednesday at 9.30am They will be arriving at 9.30am and will be showing us some special tricks and are inviting you to come and try some of them yourselves and see if you can outdo them.


BAR NEWS

The Bar will be closed on Good Friday 3 April


MAH JONG

Matai Room
Wednesday Thursday Saturday 10am
We would welcome any new players to join our groups any of these mornings. Do we have any gentlemen? We are short of male players, do come.
Dorothy ph 6716, 817-0576


AGEE JARS

Has anyone got any Agee jars they no longer need?
A friend of mine belongs to a group called Altrusa, this is a "ladies" service organisation, raising money and offering to help many causes, such as the Salvation Army, Women's Refuges, and Riding for the Disabled, as well as individual deserving cases.
The jars are filled with the ingredients for cranberry and oat cookies, attractively layered, topped with a "Christmassy" frilled cap and with instructions for baking attached.
They produce about 150 jars that sell for $15 each and 100% of the money raised goes to that year's charity.
Thanking you in anticipation if you can help. Please call
Anna 817-7374


CROQUET@PINESONG

The visitors from Henderson Croquet Club played here a week or so ago. They seemed to have little trouble adapting to our smaller area and our different rules and we all enjoyed the afternoon. Theresa showed that she could take up yet another activity and master it in a short time!
We have welcomed some new players in the last month and have completed the first round of the Drawn Pairs by the anticipated date. There are some interesting matches yet to come.
Thanks to the Residents Committee and suggested and encouraged by Peter Singh we have a new set of secondary colour balls for general play. No more confusion when two games are played at once, previously with matching sets of primary colours. Our Rules are being updated to account for this change, and when printed will be sent to all our current players
Janet Cross,1 Manukau, 817-6066


PETANQUE SINGLES COMPETITION

The competition's final matches were held on Monday and a large group were together and enjoyed the fun atmosphere and to cheer on the players. The winner after some very close games was Terry Batt who beat Lil Gosling in a very close encounter. An afternoon tea was held at the finish of play to wish Keith and Esme Burge a happy retirement from running Pétanque after so many years. The new organiser will be Jacqui Batt who takes over the reins from Monday. Our heartfelt thanks to Keith and Esme for all the hard work they have put into making this such a happy group of residents who enjoy each other's company. The time has come for Keith and Esme to relinquish the helm; eight years they have held the Pétanque realm.
Each Monday at Three come rain or shine,
Down in the Oval it was always fine.
So the time has come for us to farewell our two leaders. We all hope you enjoy new found hours of leisure with no worry about the weather.
Lil Gosling

What a lovely surprise it was to be treated to afternoon nibbles and drinks on Monday by our fellow pétanque players. We had announced that after eight years of organising the group it was time to have a rest and allow new people with enthusiasm and new ideas to have a go.

Thank you for the function and the most generous gift we really did appreciate your efforts. The time we have spent with the group has been a absolute pleasure and we hope who ever takes over will have as much fun as we did.
Esme and Keith Burge


BLACK BUTTONS

Thank you to all the lovely ladies for donating black buttons for ANZAC Day poppies. Norma Lee

RESIDENTS' BIRTHDAY AFTERNOON TEA

Monday 30 March 3pm Café area
Our speaker this month will be Chris Harris. Chris is a Senior Constable in the New Zealand Police.
His topic will be on Search and Rescue at the time of the Christchurch earthquake, and other incidences that happened at that time. This should be a very interesting topic. Our Hostesses' for this month will be:
Joan Gasparich, Anna Long


THE GARDEN CIRCLE
A big apology for having to postpone the meeting on Tuesday due to ill health. At this stage we will try again for Thursday 9 April at 11am. It is hoped that at this meeting we can focus on the organisation for the working bee at the Oval and have a general catch-up with each other. Thank you to the kind people for the donation of plants and help.
Aileen Keery


TABLE TENNIS SINGLES COMPETITION

It looks as though we are heading towards a great singles competition. The draw will be on Thursday 26 at
2pm. Hopefully all entries will be on the list by Saturday 21 March.
Lois and Mary


BRIDGE

A great game!
Learn to play the game at the Mt Albert Bridge Club.
Lessons start Wednesday 4 March at the clubrooms,
Mt Albert War Memorial Reserve.
Contact Jean or Arch Jelley if interested at 817-2069

APPEAL FOR ART MATERIALS

We are asking if anyone has any good quality art materials they no longer use (paintbrushes, acrylic paints, papers or canvases). These are for the Buddhist Hospice Community Day Centre in Avondale which has activities for terminally and chronically sick patients of all ages.
Please contact:
Megan Lawrence, 10 Waterview, ph 817-3239


ART GROUP

Have you ever looked at a Picasso or a Constable painting and thought, I reckon I could do that. Or on the other hand thought, how on earth do you start to construct a painting. Now here's your chance. Our painting group is up and running, we meet every Wednesday 2-30pm in the Arts and Craft Room . The great thing is that you don't need to rush out and get paints, paper or brushes we will supply them all initially, so what have you got to lose? For all you know you may uncover talents you never knew you had.
Here is a story we love to dine out on. A few years ago a couple joined the group, they were both in their nineties and hadn't done any art since they had left school which by any reckoning was a mighty long time ago. They became accomplished and prolific artists and found a new skill, not bad at that age, they proved that age was no barrier to having a go at something new and outside their comfort zone.
Is that enough to inspire you, if it is we would love to see you on a Wednesday or give me call:
Keith Burge 817-8144


OUTDOOR BOWLS

Hello everyone, I have been advised by Theresa that the reconstruction of the bowling green has been put back a month and it is now scheduled to start on 11 May. Apparently the contractors had a muddle up with their schedule. I suppose the good thing about it is that we will be able to compete our Pairs Competition without interruption. Talking about the pairs just a reminder that entries for this competition closes today (Friday) at 4.00pm. So if you haven't already make sure you put your name on the entry sheet sometime today. The competition will be played during the month of April and must be completed by the end of the month.
Some 14 of our members visited the Henderson Bowling Club on Wednesday 18 March to experience playing bowls on a natural grass green and to enjoy the hospitality of a group of Henderson members. Our members were mixed in with the Henderson members which made for some interesting results which we probably wouldn't have had, had we fielded our own teams as it was a first experience on grass for most of our members.
More than 40 of our members will partake of a Fish and Chip meal in the Seabreeze Café on Tuesday 31 March. This is our first social function of the year and will be very informal although there will be the presentation of the Trophy for the winners of the Drawn Triples competition who were Don Pearman (skip), Gary Cole (two) and Iona Maniton (lead) who defeated John Horder (skip) Hank Spikerbosch (two) and Bruce Wilding (lead). The final was played last Friday. Congratulations to both teams for an interesting final which was witnessed by a number of their fellow bowlers.
Finally this week the usual reminder that our bowling days are Monday, Wednesday and Saturday commencing at 9.30am and we will be pleased to welcome any new players on any or all of these days. Also we have Twilight bowls on a Thursday evening between 5.00pm and 6.00pm. Twilight bowls will probably finish on Thursday 2 April just before the end of daylight saving. However we may try and sneak in another week or two.
Have a great weekend hopefully watching the Black Caps clean up the Aussies or maybe the Indians.
John Crow, Convenor ph 817-7568


TAI CHI

The times are 8.55am every Tuesday in the Seabreeze Lounge. New members very welcome. The first session is free and after that $5 per session, cheap at the price!
We need to keep numbers up as we do not want to lose such an excellent asset. Our Master Quintin Derham is a ninth Black Belt with 35 years experience. He is also now going international, so we are so lucky to have him.
If you wish to further your Tai chi practise there is a progressive class at Blockhouse Bay Community Centre on Thursday mornings from 10-11am. This session is taught by Julie, a Black Belt and a student of Quintin for many years.
Eileen Malim, Villa 401, ph 815-4146


VILLAGE SHOP
We have a small shop in the village, run by residents to provide non-perishable goods to save you going out to the supermarket for just one or two items.
Items such as cleaning products, dry goods, cereals, biscuits, toiletries and batteries are available.

There is also a supply of craft items, cards etc.
made by residents and suitable as gifts.

The shop is open from 10.00 am to 12.am on Mondays, Wednesdays and Fridays.

Fresh milk is available from the café.

MOBILE LIBRARY BUS TIMES

The service will now operate fortnightly from 12 January. As 26 January is Auckland Anniversary there will be no library.
Titirangi Library Hours:
Mon, Tues Wed 9am-5.30pm
Thursday 9am-8pm
Friday 9am-5.30pm
Saturday 10am-4.00pm

Closed Public Holidays


POWLEY FROZEN MEALS

To order your frozen meals phone 627-0700. There will be a $6 delivery charge which will be delivered direct to your door.
Powley Frozen Meals, ph 627-0700


VILLAGE CARE CENTRE CLINIC

Level 2 Seabreeze Care Centre
We have had several requests from residents to have a selected time for the Centre Clinic for consultations, blood pressure monitoring and wound dressings.
Monday through to Friday 10.30am- 11.30am and again 1.30- 2.30pm we will be available for consultation.
Weekends by arrangement – just phone and arrange a time.
Any queries don't hesitate to call us,

Regards Leanne & team
Leanne MacDonald

Care Services Manager


At Pinesong we have an activity programme that the Serviced Apartment residents enjoy each week day. There are sessions from gentle exercises, through to arts/crafts, sing-a-longs and outings. If you are a resident out in the village or are caring for a loved one who is unable to go out into the community for socialisation and you would like to partake in activities again, please feel free to phone me regarding session times and costs.
Currently I am looking at alternative activities for the programme at Pinesong. Many of my Serviced Apartment residents talk about Probus and interested in other activities, hobbies and experiences. So if you are a resident out in the village who has a special interest, hobbies, or have been on an interesting holiday and able to share that with others, please contact Skevi our Activity Coordinator in the Care Centre.

Leanne MacDonald

Care Services Manager


EAR HEALTH

Care Suite 6, Level 2 Seabreeze
Ear Health will be visiting Pinesong on Monday 13 April for the removal of ear wax.
The cost will be $50 (approved Superannuitants free). Please call Reception for an appointment.

BEAUTY THERAPY

With Kimberley Vautier
Internationally qualified and trained since 1987

Ph 6649 or 817-0649, or 817-3606 after hours. Hours: Wed, Thur 9am-5pm

My Pinesong answer phone is only cleared on the days that I am at Pinesong. Please call the after hours number outside these times to ensure a prompt response.
PHYSIOTHERAPY

Happy new year from Advanced Rehab Physiotherapy. Thank you to all the wonderful people we have seen over the years, and we look forward to helping many more in 2015.
Our new Physiotherapist Liana is available to see you in your room or at the on site Wellness Clinic on Mondays, Wednesdays and Fridays.
Look out for her around the village, she will be wearing a black top with PHYSIO on the back.
We give free advice, so come up and talk to Liana when you see her. To book an appointment call:
Liana 0800 229-749


PODIATRIST
Will be here
Tuesday 17 March
Anyone who would like an appointment
please contact Reception
Around the Village


REFLEXOLOGY
Raewyn Coburn who did her placement at Pinesong last year for her refloxology training is now offering reflexology service for the village residents every Tuesday and Thursdays on level 2 of Seabreeze. Anyone wanting an appointment please contact her directly. Her email address raewyn.auckland@gmail.com, mobile: 0211710807 or home number 8176089.


LAB TESTS
Labtests Time Change
Labtests will be here at 2.30pm every Monday, Wednesday and Friday.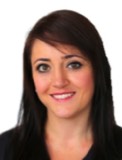 INTRODUCING. . . .

On site Advanced Rehab
Physiotherapist Liana
Englebrecht is available to see you in your room or at the on site Wellness Clinic on Mondays, Wednesdays and Fridays. Look out for her around the village. She will be wearing a black top with PHYSIO on the back. We give free advice, so come up and talk to Liana when you see her.​​​ To book an appointment please call:
Liana 0800 229-749



Cafe & Restauran


Wednesday 1 April 6.15pm dinner

Baked chicken with bacon and cheese
Plated dessert $16.50

Friday 3 April

No dinner – Public holiday


RESTAURANT NOTICE
Please note that for the Wednesday and Friday night dinners the cut off time for bookings
will be 12pm on Wednesday for Wednesday night dinner (6.15pm)
and 12pm on Friday for Friday night dinner (6.15pm).

Many thanks, Naveen



Cafe and Restaurant Prices


Wednesday night dinner at 6.15pm: $13.50 dessert $3
Friday night dinner at 6.15pm: $14.50 dessert $3


Naveen and Amanah have reviewed the café menu, and you will also
see some changes over the coming weeks.

Keep watching the blackboard, we hope you enjoy the new selection
and welcome your feedback!


Soup of the day: $6.50
Special of the day café lunch: $11
Fish of the day café lunch: $12
Sunday Roast of the day: $13.50
Frozen meals: $8.50

Milk
1 ltr: $2.60
2ltr: $4.60
Calci trim 1ltr: $2.80


Weekly Dinner Menu - 30th March - 5th April

Pick-up $12, dessert $2.50; delivery $2. Residents may collect these takeaway meals at 5pm from the Cafe.
Wednesday, Friday and Sunday dinners served seated in the Restaurant as usual


MEAL DELIVERY SERVICE

Could you please arrange with Staff or Caregiver for the plates to be returned to the Restaurant kitchen. Thank you.

Information regarding the Café

Dinner is available every Wednesday and Friday in the restaurant at 6.15pm
(please order at reception)
Apart from once a month when there is the residents BBQ
We also have a Monthly Function once a month (will be advertised in Pinesong Press)

A variety of frozen dinners are available for collection at $8 (pls see café for availability)

Residents may also order a dinner from our weekly menu shown above.
These are either to be collected from the café around 5pm or we can deliver for a $2 charge

Sunday lunch only has to be booked if you have a large number of guests

Any queries please contact reception




Hi,

As the creator and manager of this website I have endeavored to portray the everyday life and activities of our village from the
residents' perspective.

Your comments and contributions are welcome and to this end I invite you to use the
'Contact Us' page
.

Deryck Hunt