The first day of the rest of our lives
Hi Pinesong,

Hello everyone,

The carpet contractors have now started replacing the carpet in Peninsula and Harbour and next week, the concrete contractors will be back on site to carry on with the uplifting of the block pavers to The Crescent and replace with concrete. Once complete, we will be able to complete the re-painting of the road markings.
Just a reminder that next week, we have a resident meeting in Seabreeze Lounge to update everyone on the Manukau Remediation Project. The meeting will start at 3.30pm, and afternoon tea will be provided just before the meeting starts. We will be meeting separately with Manukau residents prior to this meeting.
I cannot believe it's six months since we held our last planned evacuation drill of Seabreeze and Bayview. I am just waiting for the date to be confirmed with Chubb; as soon as I know this, I will advise you all by letter, with a reminder of the evacuation procedure.
On Monday, Reception will be open from 10am until 7pm, with maintenance cover from 7am until 11am. See you next week, and have a lovely weekend,
Theresa Henson
Village Manager
BALCONY DECK PLANT WATERING

A number of residents have reported water dripping from balcony decks above them when fellow residents water their plants. In this particularly dry weather water often runs straight through the soil of potted plants. I have always found it far more effective to water plants in the late evening when the chances of evaporation is less. This might be considered an option to watering plants in the heat of the day. Also apartment residents might consider checking to see if neighbours below them are not using their decks when watering plants. Water running off the decks and dripping onto people who may be using their own decks can be a considerable inconvenience. Thank you for your consideration.
Evan Rudolph, Assistant Manager


CONCRETING WORK AT THE CRESCENT

From Tuesday morning 9 February, Contractors will be removing the final section of paved road at The Crescent and replacing with concrete. The entrance into The Crescent between villas 404 and 405 will be cordoned off for the whole week. Access to all Crescent and Plum Tree Grove dwellings will be from the Crescent entrance closest to Seabreeze building.
Please take care while driving or walking past this area as there will be contractors on the road.
Do not hesitate to contact me if you have any questions or concerns.We apologise for any inconvenience caused.
Neil Forrest, Maintenance Supervisor

VILLAGE ACCESS WHEN GATES CLOSED
Approach pad at Gate

Press 'ON' to activate phone

Dial 1 then 817 1800 to connect to Night Security
At 7pm Reception closes and
Night Security take over

WAITANGI DAY

Forget all the others this is our day. We will be raising the flag on Saturday the 6 of February, celebrations start at around 8-30am and the flag ceremony will at 9am.


CHOIR STARTS AGAIN
Choir reconvenes for the year with our first practice in the Matai Room at 3.15pm on Tuesday 2 February. It is important that we have a big turn out as we will be discussing direction for 2016 and distributing music for the next five months. To this end please bring your empty music folders.
We always warmly welcome new members. If you have been considering joining the Pinesongsters or are new to our village and would like to see what we are all about come along to this first meeting. Now is as good a time as any to start.
If you have any queries or would like to know more about our choir please speak to one of the Pinesongsters or give me a call on 817 2199.
Remember:

Tuesday 2 February, 3.15pm, Matai Room – First Practice for the year.
Saturday 6 February (Waitangi Day) 12.00 noon Bayview Lounge – Choir Luncheon.

Doug Lilly 817 2199Auckland Anniversary


PINESONG RESIDENTS' ASSOCIATION GENERAL MEETING

Friday 19 February 2016 at 10.00am in the Seabreeze Lounge
Any agenda items should be received by the Secretary by Friday 12 February. Morning tea will be served at the conclusion of the meeting.
Shirley Wakelin, Secretary, 227 Plum Tree Grove
Email:
wakelinz@orcon.net.nz

MONDAY 1 FEBRUARY
The Village Bus will not be in operation on Monday.
The Village Shop will also be closed – re-opens Wednesday 3 February at 10am


ART CLASSES

My name is Suzanne Laidlaw, and I am a qualified artist and teacher with 20 years practice as an artist and a Master of Fine Arts plus teachers certificates in adult teaching. I enjoy sharing my passion for art and providing a nurturing and fun environment for students. I aim to provide an in depth quality art class to engage participants with drawing skills including composition, tonal values and perspective in a variety of materials – pencil, charcoal and oil pastels. Subject matter includes set up still lifes and land and city scapes. I can provide discounted materials for purchase from Studio Arts Supplies or an art materials package individually selected to suit including paper pads and drawing materials. Subject to interest, Drawing Class (9 Weeks) starts Wed 10 February for a two hour session once a week 9.30am to 11.30am. Cost of course is $180 per student. End of term is mid April. This is an engaging course for all levels developing skills with observation, drawing, colour and expression providing a stimulating and enjoyable course with personal development encouraged. Contact Suzanne Laidlaw at suz.l@paradise.net.nz or leave message and number on 09 630 2612 if you would like to find out more.

CROQUET@PINESONG

Time to get going again! Our next competition is for the Kumfs Singles Trophy. The entry list is up on the notice board and will be there until the end of the month.
A reminder that we play on Monday and Friday afternoons at 1pm. So if you are interested as a new player just come along or give me a ring to perhaps learn the basics at another time.
Janet Cross, 1 Manukau, 817 6066


TAI CHI
– Ease stress and relax

Tai Chi begins in Pinesong on Tuesday 24 January with our Master Quintin Derham. Time 9-10am. New members very welcome. First class is free, after that $5 per session. Tai Chi is good for balance. It can be done standing or sitting. For further
practise Wednesday classrts from 9-9.45 am in the Seabreeze Lounge. This class is free to any new members and existing members.Tai-Chi helps stress and can be relaxing.
Eileen Malim, Villa 401, ph 815 4146
EMBROIDERY GROUP
With the festive season over, I trust all had a happy time with family and friends, it is now time to resume regular activities, Embroidery ladies will meet again on Tuesday 26 January at 10.30am in the Seabreeze Craft Room.
It is never too late to experience the pleasure of learning Embroidery, Cross Stitch, Crochet and like activities, call in and you will be made welcome.
It will be interesting to see work in progress by our members, and see what we have achieved during the break. Give me a call:
Lurline Annan, Townhouse 203
ph 817 9154

MR ELECTRIC BLANKET
Electric Blanket Testing
If you wish to have your Electric Blanket tested it will be collected from Reception on Wednesday 24 February and returned Friday 11 March to be collected over the weekend. Charges: Single $15; Double/Queen $17; King $18. Tests comply with NZ Safety Standards.
Malcolm Steer


CRIBBAGE - CHANGE OF VENUE
We have now moved to the Bayview Lounge and will be be playing every Monday afternoon between 2pm and 4pm if you would like to join us.
Daphne Freeman ph 816 8031


PETANQUE

We will be starting another fun year of petanque
on Monday 1 February at 2pm. Everyone is welcome. Come and join in and get some practice before the annual. Competition, which will start 2pm on Monday 1 March.
Jacqui Batt

BOOK CLUB

Is Restarting For 2016!!!!
THURSDAY 4 FEBRUARY 2016 - Always first Thursday of the month 10am Bayview Lounge as usual
Looking forward to seeing you all, fit, well and of course, well read.
Davina McFarlane ph 817 4242

ART GROUP RESTART
The Art Group will restart on Wednesday 27 January at 2.30pm

LINE DANCING

Happy New Year Everyone
Hope you have dusted off your dancing shoes
and are ready for a fun year ahead.
Line Dancing will start again on
Wednesday 10 February 1-3pm
Seabreeze Lounge
See you all there
Gillian

VILLAGE SHOP

The Pinesong shop urgently needs more volunteers for our shop. Volunteers would only work for TWO HOURS EACH MONTH. The work is not hard and if you are new to the village it is a good way of meeting new people, making new friends. For further details please call:
Pat Crow 817 7568


THE BLOKES SHED

This is a facility for use by all capable residents of Pinesong. Ladies this includes you, please feel free to avail yourself of a remarkable DIY area with a wide range of equipment.
To keep us safe: All users of the Blokes Shed are requested to follow our Housekeeping Rules as displayed on the entrance door.

Only residents of Metlifecare Pinesong may use the amenities in this workshop.

Prior to using the workshop you must have signed an Authority and Disclaimer Form. These are available at Reception.

To gain access to the "Blokes Shed" only one key is available from Reception. You must have already signed an Authority and Disclaimer Form. You are then required to "personally sign in and sign out" for the key each time you visit the shed. Individual keys will not be issued.

If you wish to donate an item, please contact Evan Rudolph (Assistant Manager) or Mark Leaf (Maintenance) in the first instance. Please do not take items directly to the Workshop.

Please be aware that any donated item will become part of the facility and may be stored, used or discarded at any time.

Please respect other users—
CLEAN UP THE WORK AREA AFTER USE


'ZUMBA GOLD'
with Val
Come along and join in for fun and exercise to great music, every Friday at 9.15am in the Seabreeze Lounge, starting Friday 15th January 2016.
Hilary Chamberlain 817 6555


404 JAZZ GROUP

The 404 Jazz Group is on holiday and the next meeting will be Thursday 25 February 2016.
Season's Greetings to one and all.
Al and Dennis

PINESONG SHOP

We have a small shop in the village, run by residents to provide
non-perishable goods to save you going out to the supermarket
for just one or two items.
Items such as cleaning products, dry goods, cereals, biscuits, toiletries and batteries are available.
There is also a supply of craft items, cards etc. made by residents and suitable as gifts.
The shop is open from 10am to 12 noon on Mondays, Wednesdays and Fridays.
Fresh milk is available from the café

The shop will re-open on
Monday 18 January 2016
at 10.00am.


SCRAPBOOKING
Recommences on Friday 5 February
All welcome to join us each fortnight in the Craft Room
Make a New Year resolution to sort & arrange all those photos you have been meaning to do for ages! Lois 817 2199


CARD MAKING GROUP

Starting again next week Thursday 4 February. Hope to see you all there 10am in the Craft Room.
Norma Lee 6924

MR ELECTRIC BLANKET
Electric Blanket Testing
If you wish to have your Electric Blanket tested it will be collected from Reception on Wednesday 24 February and returned Friday 11 March to be collected over the weekend. Charges: Single $15; Double/Queen $17; King $18. Tests comply with NZ Safety Standards.
Malcolm Steer


QUIZ 2016

The next quiz will be on Saturday 6 February 2016 in Bayview Lounge. There won't be a quiz in January.
Thank-you to all who have helped during the year especially Don 'Moneybags' Pearman who made sure the cash was collected and worked out the prizes. Also, thanks to people who stood in for us when we were away. And many thanks to all those who attend and to those who join us for a meal afterwards. We have a lot of fun and a few disagreements, but as it says at the top of our answer sheet – "The quiz master is always right".
Don't forget, "it is not whether you win or lose, its how you played the game". Now who said that? As Martina Navratilova said though, "The person who said that probably lost the game!"
Tony and Janet Cross 1 Manukau


CROQUET@PINESONG

Time to get going again! Our next competition is for the Kumfs Singles Trophy. The entry list is up on the notice board and will be there until the end of the month. So far there are 16 entries, many usual contestants' names are missing. Perhaps the heat has reduced the number going down to play so they have not signed. Call me if you wish to join in but have not 'got round to it yet'.

Janet Cross 1 Manukau 817 6066



PETANQUE

We will be starting another fun year of petanque
on Monday 1 February at 2pm. Everyone is welcome. Come and join in and get some practice before the annual. Competition, which will start 2pm on Monday 1 March. Jacqui Batt

LINE DANCING

We will start again on Wednesday 3 February 2016 at our usual time of 1 to 3pm. Thank you all.
Gillian ph 817 8991

BUS LIBRARY
- Hours and Changes
In the new year the Library Bus will start weekly in Godley Rd, opposite New World from Monday 5 January, 10.35-11.30am.


BINGO
Monday 25 January 2016
Eyes Down start again in the Seabreeze Dining Room 6.30 fo a 6.45pm start. $5 for 10 games.

Look forward to seeing you all there
TABLE TENNIS
Relaxed (?) games continue over the holidays.
Monday 1.30 to 3pm
Thursday 1.30 to 3pm
Sat 9 to 11am
Mary & Lois

GARDENING CIRLCE
Happy New Year to you all and hope that 2016 will be a happy and healthy time for us all. The warmer weather helps encourage us out in the village either on walks or pottering in the garden. As you probably have seen the Herb Garden boxes have been installed and I am wanting to get together with those interested in getting them planted up. We are also wanting ideas on how to make them look like part of the environment with some prettying up and something to soften the look. I am thinking a bit of paving, some tubs and perhaps seating. We have yet to buy the herbs and fruit trees that the Residents committee gave approval for, so if you are interested come along to our first Garden Circle meeting which will be on Tuesday, 19 January 11am down the Fireplace End of Seabreeze. See you then.

Aileen Keery Villa 108, 817 3399

COFFEE CORNER
Peel to Pip
619 New North Road
Morningside
Open: 7am till 3.30pm Tuesday-Sunday
Peel to Pip is a new café located at 619 New North Road, Morningside. A very refreshing new look run by a young couple who have lots of ideas and who cater for all tastes. All the food is organic and prepared on the premises. Their smoothies and milk shakes are a real treat. Shirley Wakelin


HOME COOKING
RUMTOPF

This is a really wonderful combination of fresh fruits, sugar and rum, brandy or vodka which you marinate in a jar until the sugar has dissolved and the flavours have permeated the chosen spirit to make a delicious alcoholic syrup. It should be started now and will be ready for Christmas.
For every 1lb (500g) fruit you will need 8oz (250g) caster sugar and enough rum or other alcohol to cover the mixture.
The idea is that you start with the first fruits of the season and then work your way thorough strawberries, raspberries, red and blackcurrants, loganberries, cherries, peaches and apricots. Avoid melons and apples.
Prepare the fruits as for eating – pick over, hull, stone or de-stalk. Toss the fruits in the right amount of sugar and leave to stand for about 1-2 hours to draw the juices, then tip them into a Rumtopf jar or a wide necked jar with a lid – it must be deep enough so the fruit can be layered. Add sufficient spirit to submerge the fruit (press cling wrap on to the surface to keep the fruit under the alcohol), then cover the jar.
As you build up the layers of sugared fruit, always submerge them with your chosen spirit. After adding the last batch of fruit, store for at least a month before using, to give it lots of time to absorb the flavour.
To use: Spoon over ice cream; use to soak the sponge base of a trifle. They syrup can be served as an after dinner liqueur or added to a glass of white wine.
Note: you can use just one fruit if you like, for example strawberries, with sugar and rum.

Janet

E NEWS + +

OUTDOOR BOWLS
Good morning everyone. I hope you are all having a good week after a rather frustrating morning last Saturday trying to remember how to play each end in the Opening Day Tournament. At least it kept the brain active for a while.
The teams and the draw for the Triples Competition have been posted on the notice board alongside the bowling green and the first round will be played next Wednesday 10 February. The entry fee is the same as last year $3 as decided at the annual meeting two weeks ago. Prizes will be given to the winning team and the runners up. Also the entry form for the Senior and Junior Singles has been placed on the notice board in the pool area and entries for these competitions close on Friday 4 March.
Today is the last day for you to be able to put your name on the entry form for the Metlifecare Triples Tournament which is being held at the Henderson Bowling Club on Monday 29 February. I plan to meet with Allan Smith and John Horder next week to select teams from the names entered on the Entry Form and you will be notified of the decision . Don't forget if you miss out on selection you are welcome to submit an individual or team entry by contacting the organiser direct on or before Sunday 21 February.
Some of the newer bowlers do not seem to have familiarised themselves with the Rules and Etiquette which are posted on the notice board alongside the bowling green. In the interests of speeding up play I would urge all bowlers to freshen up on the current Rules and Etiquette. To this end I would be happy to run off a few copies on request for members to study. Please let me know if you would like a copy.
Just another reminder to anyone in the Village who may be interested in playing bowls, come and join us on a Monday, Wednesday or Saturday. We are a friendly group and will welcome new bowlers. Or if you prefer I am available weather permitting, on most Tuesday, Thursday, Friday and Sunday mornings between 9.00am and 10.00am for one on one tuition. Have a good week everyone.
John Crow, Convenor, 817 7568

METLIFECARE VILLAGES
OPEN TRIPLES LAWN BOWLS TOURNAMENT

MONDAY 29 FEBRUARY COMMENCING 9.30am
HENDERSON BOWLING CLUB
2/20 ALDERMAN DRIVE, HENDERSON
Behind West Wave

Any combination triples
Restricted to residents of Metlifecare Villages only, $30 entry fee per team
Includes morning tea, lunch and afternoon tea
3 games of 10 ends ● Excellent Prizes ● Sponsored by Metlifecare

Contact Barry Wood, ph 837 7747, C216/15 Sel Peacock Dr, Henderson 0610
janetbarry@netsurf.co.nz

Entries close: 6pm Sunday 21 February. Full teams or single entries accepted

GETTING ORGANISED

ONCE upon a time there were four people named Everybody, Somebody, Nobody and Anybody. When there was an important job to be done, Everybody was sure that Somebody would do it. Anybody could have done it but Nobody did. When Nobody did it, Everybody got angry because it was Somebody's job. Everybody thought that Somebody would do it, but Nobody realised that Nobody would do it. So it ended up that Everybody blamed Somebody when Nobody did what Anybody could have done in the first place.

POWLEY FROZEN MEALS

To order your frozen meals phone 627-0700. There will be a $6 delivery charge which will be delivered direct to your door.
Powley Frozen Meals, ph 627-0700


VILLAGE CARE CENTRE CLINIC

Level 2 Seabreeze Care Centre
We have had several requests from residents to have a selected time for the Centre Clinic for consultations, blood pressure monitoring and wound dressings.
Monday through to Friday 10.30am- 11.30am and again 1.30- 2.30pm we will be available for consultation.
Weekends by arrangement – just phone and arrange a time.
Any queries don't hesitate to call us,

Regards Leanne & team
Leanne MacDonald

Care Services Manager


At Pinesong we have an activity programme that the Serviced Apartment residents enjoy each week day. There are sessions from gentle exercises, through to arts/crafts, sing-a-longs and outings. If you are a resident out in the village or are caring for a loved one who is unable to go out into the community for socialisation and you would like to partake in activities again, please feel free to phone me regarding session times and costs.
Currently I am looking at alternative activities for the programme at Pinesong. Many of my Serviced Apartment residents talk about Probus and interested in other activities, hobbies and experiences. So if you are a resident out in the village who has a special interest, hobbies, or have been on an interesting holiday and able to share that with others, please contact Skevi our Activity Coordinator in the Care Centre.

Leanne MacDonald

Care Services Manager


PHYSIOTHERAPY
Risk of a Fall
What is your risk of falling? Check your risk factors using the table below. If you answer "yes" to one or more questions, you could be at risk. Discuss your answers with your health professional, there are many preventative measures that can be taken. To make an appointment with your onsite Advanced Rehab physiotherapist contact your Nurse Manager.

CHECK YOUR RISK OF FALLING

Circle 'Yes' or 'No' for each statement

Why it matters

I have slipped, tripped or fallen in the last year

Yes

No

People who have fallen once are more likely to fall again

I need to push with my hands to stand up from a chair

Yes

No

This is a sign of weak leg muscles which can be a major reason for falling

I am worried about falling

Yes

No

People who are worried about falling are more likely to fall

Sometimes I feel unsteady when walking or have been told to use a ............

Yes

No

Unsteadiness, or needing support while walking, are signs you may have poor balance

I steady myself by holding onto furniture when walking

Yes

No

This also is a sign you may have poor balance

I have lost some feeling in my feet

Yes

No

Numbness in your feet can cause stumbles and lead to falls

I take medicine that sometimes make me feel sleepy, feel light-headed

Yes

No

Side effects from medicines can sometimes increase your chance of falling

I often feel sad or depressed

Yes

No

Symptoms of depression, such as feeling sad or unmotivated, have been linked to falls

It has been more than two years since I had my eyes checked

Yes

No

Your eyes can change as you age, your glasses may need to as well

I sometimes have to rush to the toilet

Yes

No

Rushing to the bathroom. Especially at night, increases your chance of falling

Anouschka de Gourley, Advanced Rehab

PARKINSON MEETING

NO MEETING THIS MONTH
Meetings will commence February 2016


REFLEXOLOGY
Raewyn Coburn who did her placement at Pinesong last year for her refloxology training is now offering reflexology service for the village residents every Tuesday and Thursdays on level 2 of Seabreeze. Anyone wanting an appointment please contact her directly. Her email address raewyn.auckland@gmail.com, mobile: 0211710807 or home number 8176089.


LAB TESTS
Labtests Time Change
Labtests will be here at 2.30pm every Monday, Wednesday and Friday.


Silver Award for Naveen




At the recent Senior Lifestyle Cuisine competition Naveen won the Silver award.
A fine effort!



Cafe & Restaurant

Sunday 7 February
Roast Pork, crackling, roast potato and vegetables $13.00

Wednesday 10 February 6.15pm
Lamb chops with baked potato and steam vegetables.
Plated dessert $16.50

Friday 12 February Monthly Function:

Theme Function

FRIDAY 12 FEBRUARY 6.15pm

DOWNTON ABBEY NIGHT

BUFFET FUNCTION
WITH ENTERTAINMENT $20.00

Garlic Bread Rolls
Thai Beef Noodle Salad
Greek Feta and Shrimp Salad
~~~
Chicken A La King
Gourmet Tossed Potato
Vegetable Medley
~~~
Roast Beef Sirloin with Yorkshire Pudding
Roast Lamb with Mint Sauce
~~~
Bread and Butter Pudding with Hot Custard
Fresh Fruit Salad
Chocolate Profiteroles
Pineapple Sponge Cake

Restaurant Notice


Please note that for the Wednesday and Friday night dinners the cut off time for bookings
will be 12pm on Wednesday for Wednesday night dinner (6.15pm)
and 12pm on Friday for Friday night dinner (6.15pm).

Many thanks, Naveen

Cafe and Restaurant Prices

Soup of the day: $6.50
Special of the day café lunch: $11
Fish of the day café lunch: $12
Sunday Roast of the day: $13.50
Frozen meals: $8.50

Milk
1 ltr: $2.60
2ltr: $4.60
Calci trim 1ltr: $2.80


Weekly Dinner Menu 8th - 14th February

Pick-up $12, dessert $2.50; delivery $2. Residents may collect these takeaway meals at 5pm from the Cafe.

Wednesday, Friday and Sunday dinners served seated in the Restaurant as usual.


MEAL DELIVERY SERVICE

Could you please arrange with Staff or Caregiver for the plates to be returned to the Restaurant kitchen. Thank you.

Information regarding the Café

Dinner is available every Wednesday and Friday in the restaurant at 6.15pm
(please order at reception)
Apart from once a month when there is the residents BBQ
We also have a Monthly Function once a month (will be advertised in Pinesong Press)

A variety of frozen dinners are available for collection at $8 (pls see café for availability)

Residents may also order a dinner from our weekly menu shown above.
These are either to be collected from the café around 5pm or we can deliver for a $2 charge

Sunday lunch only has to be booked if you have a large number of guests

Any queries please contact reception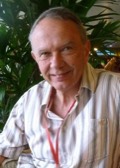 Hi,

As the creator and manager of this website I have endeavored to portray the everyday life and activities of our village from the
residents' perspective.

Your comments and contributions are welcome and to this end I invite you to use the
'Contact Us' page
.

Deryck Hunt