The first day of the rest of our lives

OFFICIAL NOTICES

Hello Everyone,

Time is marching on, and I can't believe we are nearly at the end of June already! The Bowling Green should be completed by the end of the month, and John Crow has been working hard in organising an 'Opening Tournament', booked for 9 July. The Pool Complex refurbishment is also nearing completion, and hoping this will be handed back to us at some stage next week. We will then be spending a few more days checking the water clarity and chemical levels, moving the gym back into its original place and completing some exterior cleaning.
I had a great time at Conference last week; not only were the speakers interesting and informative, but we also had the opportunity to visit some Retirement Villages in Melbourne. It was really interesting to look at the different business models and ways of working.
Just a reminder regarding recycling – the kitchen has asked that if you are able, to return frozen meal containers, which are sterilised and re-used. Over the next two weeks, the café menu will be changed to a 'Winter Menu', following many suggestions for some warming 'comfort' food over the colder months.
Thank you to everyone who came along two weeks ago to watch the Myths and Magic on Retirement Village Living DVD during Happy Hour. It was great to see you all, and the video series has now been launched on the Metlifecare Website.
Finally, I would like to wish Doug Lilly and the Pinesongsters every success for the weekend ahead, with two concerts booked for Saturday and Sunday. I am really looking forward to this. We are expecting a large number of visitors for the concerts, and this may cause issues with parking. Unfortunately, this may mean that some visitors will need to park on Avonleigh Rd, and we apologise for this.
Hope you all have a great weekend,

Theresa Henson
Village Manager

SCHEDULED APARTMENT
FIRE ALARM TESTING

Please be aware that on Monday 29 June from 10am the Chubb serviceman will be testing all apartment building fire alarms. This is a routine check and each building alarm will be tested for just a few seconds.
We apologise for any inconvenience.
Neil Forrest, Maintenance Supervisor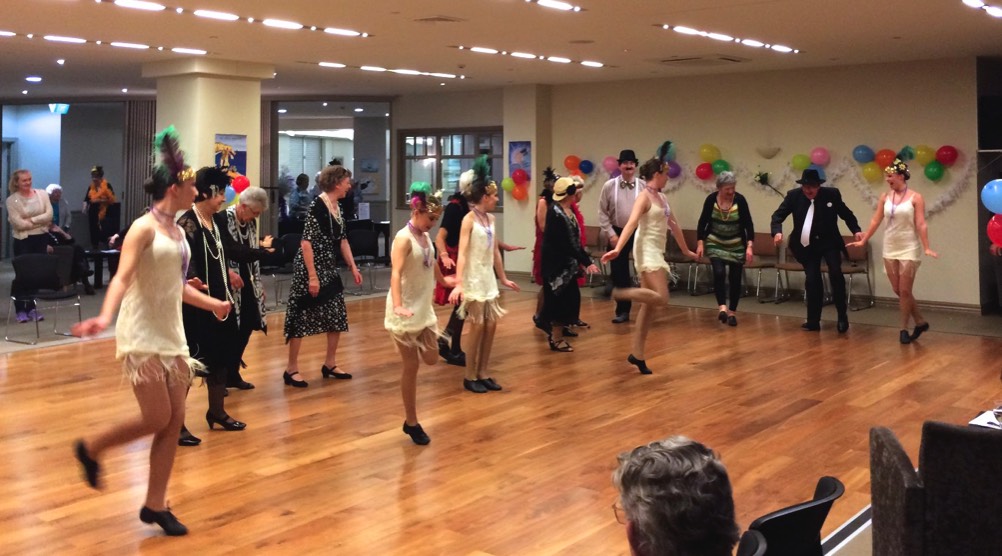 ROARING 20's

We would like to thank all the residents who attended the "Roaring 20's" night for their tremendous support in making the evening such a success. The enthusiasm and talent shown in the variety of costumes added to the colour and glamour of the evening.

Also thanks to our MC Alan Whimp who once again did a terrific job to ensure a smooth running event.

And finally to the "Maestros of the Music" Deryck Hunt and Bob Helleur for their fantastic arrangement of music.
To view some of the photographs go the
the page"Recently"


Kind Regards,
The Social Committee


PINESONGSTERS HALF YEARLY CONCERT

Concert time will be with us soon. The Pinesongsters' half yearly programme has always attracted large audiences. It is a time to invite family and friends to enjoy one of the features of life at Pinesong. If you are new to our village and enjoy music, come along and join us in the Seabreeze Lounge.
This year we are breaking new ground. We will be joined by groups from outside our village to present two different programmes on each of the concert days. There will be an interval during which refreshments are served. This gives an opportunity to mix and mingle and meet up with the singers.
Diary these dates:
SATURDAY 27 JUNE at 2.30pm
The Pinesongsters and Hibiscus Coast Village Singers

SUNDAY 28 JUNE at 2.30pm

The Pinesongsters and TeAtatu Men's Choir
More details will be published in future issues of the Pinesong Press.


There will be a different visiting guest choir at each of the performances. On Saturday we will be hosting a newly formed choir from our sister Hibiscus Coast Village. This is particularly exciting as the Pinesongsters were one of the factors in their formation following a concert there last year. Te Atatu Men's Choir will be joining us at our Sunday Concert. Te Atatu Men's have been performing for well over a decade and are comprised of mature singers who perform without music; they are much in demand throughout the year.

We look forward to large audiences on both days. Afternoon tea is included in the entrance fee of $2 per head. Please speak to one of the Pinesongsters if you want more information.
Doug Lilly, 817 2199


OPERA APPRECIATION

The next meeting of our Opera Group will be held on Friday 26 June at 10am in the Matai Room. This time we will be looking at La Sonnambula by Bellini. All welcome.
Kate Methven
ph 817 9804


BRIDGE PLAYERS WANTED

Is there anyone out there who enjoys a social game of Bridge, if so we would be delighted to hear from you. We play on Saturday afternoons from 1-4pm, in the Matai room which is situated in Seabreeze apartment block, first floor. For further information you could ring:
Riet Bergers 816 8441, or Pat Crow on 817 7568


THURSDAY BOOK CLUB 2nd July

TIME: 10.00am to 12 noon
PLACE: BAYVIEW LOUNGE, beside the Library
Looking forward to seeing you all. Wrap up warm and bring your book of choice.
Davina McFarlane ph 817 4242


RESIDENTS BIRTHDAY AFTERNOON TEA

Monday 29 June, 3pm Cafe area
To welcome, and celebrate Residents' Birthday for the month of June. Speaker this month is Barry Edwards, Walk On Wheels. Talking about wheels for mobility and comfort. Please wear name badges.
We would like to hear from anyone who would like to be a Speaker at this monthly event. Contact:
Joan Gasparich 817 7606


PETANQUE

We have been talking about changing the time for Petanque to 2pm especially during the winter months as it gets so cold around 3.30pm to 4pm. So from Monday 22nd June, Petanque will start at 2pm. This last Monday was too cold and raining for play but we had a big turnout the Monday previous which ended up going on a bit later. So hopefully bringing the time an hour earlier we will not feel so cold towards the end of the games. Look forward to seeing you all.
Aileen Keery 8917 3399


OUTDOOR BOWLS

Good morning everyone. I sincerely hope that you are all enjoying a good break from outdoor bowls and perhaps some of you have joined in other activities in the meantime to keep you occupied. Rumour has it that the table tennis tables and the croquet green to name just two have been busier than usual. Hopefully some of you may have taken the opportunity to play at Hillsborough Heights
By now all current and past members of the Bowls Group should have received a letter inviting them to participate in all or part of the official opening of the new bowling green on Thursday 9 July. If you have not received a letter, my apologies. If you are a past bowler and have not had a letter and you would like to attend the lunch in Seabreeze Lounge please call me telephone 817-7568 and I will have an invitation in your letterbox the same day. A response to the invitation must be received no later
4pm Friday 3 July
complete with the payment of $10 for lunch.
Invitations have been sent to 42 members inviting them to play in the bowling tournament which will commence at 9.45am on the day. The tournament will be preceded by a brief official opening of the green by Alan Edwards Chief Executive of Metlifecare followed by the rolling of the first kitty and bowl by Jack Gray the current eldest playing member of the Bowls Group.
Unfortunately not all of the members who have been sent invitations to play in the tournament will be able to participate as we only have 32 spots. The other eight players will represent Head Office, Pinesong staff and the tournament sponsor. Naturally those members who miss out will still be able to attend the official opening and the lunch in Seabreeze and will also be welcome to stay as spectators at the Tournament and participate in the lucky number draws throughout the morning.
Should there be more entries received than spaces available for the bowls tournament then the Social Committee will meet to decide who will miss the cut taking a number of factors into consideration. The Committee apologises in advance to anyone who may have to miss out on the bowls.
It is appreciated that members in particular will be anxious to try out the new green as soon as it is ready but in the spirit of the occasion the Social Committee respectfully requests that everyone refrain from using the green until after it is officially opened and in particular the Social Committee's desire to have Jack Gray roll the first bowl and kitty.
Finally I would mention that no provision has been made for an alternative date should we have inclement weather on 9 July, so the official opening will go ahead that day rain, hail or shine. If we are unable to play bowls on the day, the tournament will be rescheduled on a date to be advised in due course.
John Crow, Convenor, ph 817 7568


JULY QUIZ

Saturday July 4th, now that's a date to conjure with, 4pm in Bayview.
Janet and I will be away but Margaret Adams and Alan Whimp will organise things and arrange some questions. It's good to have a change, and we are grateful to them for taking over. I hope the questions aren't too easy though!
Tony and Janet Cross 1 Manukau


AQUA SIZE GROUP

Due to the renovations of the pool it was decided by a majority of the group that we go into recess until its completion (approx. two months). Thank you Theresa for your offers of help during this time, they were greatly appreciated. I will keep you updated as the renovations progress.
Noel Clark, ph 815 4116 or 6102

GARDEN CIRCLE

New plants are being ordered next week in readiness for our planned working bee around The Oval. The area needs to have the old plants removed and a general tidy up of the remaining bushes. The old bark is to be moved off and the area levelled out before replanting. Any volunteers would be welcome and a nice way for us to be involved. Perhaps we could discuss this at our get-together on Tuesday, 16th June at 3pm. I do not see this meeting being a long one and I am sorry about the time change. I look forward to seeing you.Aileen Keery, 817 3399

PINESONG KNITTERS

I must apologise to you all for not being in touch as the last few weeks have been rather busy and I have been away from the Village.
However, I have been given a great deal of wool for anyone to be creative with (anything from knee rugs to bootees and tiny hats) and the weather is quickly moving into the winter - a great time to get the needles clacking and our hands warm. I now have four large plastic storage boxes full of all sorts of wools that may be made into sweaters and any of the above.
Please phone me to arrange 'a viewing' - I might even throw in a cup of tea. To empty all the boxes and seat about six people would just about fill my lounge, but it makes sense to have a few people at a time. I look forward to hearing from you to make a date which will suit most folk. On behalf of what is now called "The Wellfoundation" at Waitakere Hospital.
Anne Clarke 817 8408


WALKING GROUP - MAY

Turning right we walked up Mahoe Rd to the Mahoe Steps. This track is steep. We were all pleased to reach South Titirangi Road. From here we walked back up the road to Park Rd and back to our vehicles at Atkinson Park.
Twice this month we drove to Dominion Rd, Mt Roskill South. The first walk we walked through to track at the lower area of Mt Roskill in Winstone Park. The track continues on west towards Sandringham Rd beside the SH20 motorway. We crossed over a walking bridge – walked a short way up Sandringham Rd, crossing Stoddard Rd to the Lovelock Track, entering the Mt Roskill War Memorial Park in May Rd. From there we returned via May Rd and Christie Rd back to Winstone Park again. The second walk was from Winstone Park crossing Dominion Rd and walking east along SH20 to Keith Hay Park. We walked along and around the park and back to Frost Rd. We walked through the grounds of the three Mt Roskill schools and back to Dominion Rd and Winstone Park.
Roy Clements Track in Alberton Rd, Mt Albert, took us through to the St Lukes area, and Wagener Place. There are several tracks through this area which go through suburban areas. Some leading us into areas we haven't been before. We arrived at Kerr Taylor Reserve then back to Alberton again. Jocelyn Cartwright 815 1527


NEPAL EARTHQUAKE COLLECTION

I am pleased to announce that your donations to the Red Cross Nepal earthquake appeal raised $712.20.
Thank you everyone. Peter McGeachen ph 817 3774


IT'S A WIN WIN?

We had an interesting Quiz last Saturday. We had representatives from most buildings and streets (except Bayview). So much for me declaring the starting odds – you might recall I had Harbour at 100/1 outsiders - well they came second and we could almost call it first because all their team members were from Harbour Apartments whereas the winners had some 'ring-ins'. I of course, would not let Harbour bet on themselves and no one else wanted to risk their money.
After the Quiz, 21 stayed on for their evening meal so it was a good evening all round.
Next Quiz is on Saturday 4 July. Janet and I will be away so Alan Whimp and Margaret Adams will do the organising. See you all in August.
Tony Cross, 1 Manukau

VILLAGE SHOP
We have a small shop in the village, run by residents to
provide non-perishable goods to save you going out to the supermarket for just one or two items.

Items such as cleaning products, dry goods, cereals, biscuits, toiletries
and batteries are available.

There is also a supply of craft items, cards etc. made by residents
and suitable as gifts.

The shop is open from 10.00 am to 12pm on Mondays, Wednesdays and Fridays.

Fresh milk is available from the café.

MOBILE LIBRARY BUS TIMES

The service will now operate fortnightly from 12 January. As 26 January is Auckland Anniversary there will be no library.
Titirangi Library Hours:
Mon, Tues Wed 9am-5.30pm
Thursday 9am-8pm
Friday 9am-5.30pm
Saturday 10am-4.00pm

Closed Public Holidays


POWLEY FROZEN MEALS

To order your frozen meals phone 627-0700. There will be a $6 delivery charge which will be delivered direct to your door.
Powley Frozen Meals, ph 627-0700


VILLAGE CARE CENTRE CLINIC

Level 2 Seabreeze Care Centre
We have had several requests from residents to have a selected time for the Centre Clinic for consultations, blood pressure monitoring and wound dressings.
Monday through to Friday 10.30am- 11.30am and again 1.30- 2.30pm we will be available for consultation.
Weekends by arrangement – just phone and arrange a time.
Any queries don't hesitate to call us,

Regards Leanne & team
Leanne MacDonald

Care Services Manager


At Pinesong we have an activity programme that the Serviced Apartment residents enjoy each week day. There are sessions from gentle exercises, through to arts/crafts, sing-a-longs and outings. If you are a resident out in the village or are caring for a loved one who is unable to go out into the community for socialisation and you would like to partake in activities again, please feel free to phone me regarding session times and costs.
Currently I am looking at alternative activities for the programme at Pinesong. Many of my Serviced Apartment residents talk about Probus and interested in other activities, hobbies and experiences. So if you are a resident out in the village who has a special interest, hobbies, or have been on an interesting holiday and able to share that with others, please contact Skevi our Activity Coordinator in the Care Centre.

Leanne MacDonald

Care Services Manager


ACUPUNCTURIST COMES TO PINESONG

We are excited to let you know about Advanced Rehab's new team member Acupuncturist Ella Ji. She is vastly experienced in Acupuncture and holds a PHD, Masters and Bachelor's Degree in Acupuncture. She has effectively treated a vast range of conditions and health concerns utilising acupuncture, cupping, herbal prescription and lifestyle/diet advice. These concerns include lower back pain, neck/shoulder pain, knee pain/ weakness, anxiety, fatigue and insomnia.
Acupuncturist Ella Ji will be at Pinesong on Fridays from 1-5pm beginning Friday 12 June. If you would like to book an appointment with her, please call 0800 229 749.
Anouschka de Gourley, Advanced Rehab

BEAUTY THERAPY

With Kimberley Vautier
Internationally qualified and trained since 1987

Ph 6649 or 817-0649, or 817-3606 after hours. Hours: Wed, Thur 9am-5pm

My Pinesong answer phone is only cleared on the days that I am at Pinesong. Please call the after hours number outside these times to ensure a prompt response.
PHYSIOTHERAPY

Physiotherapy Helpful Tip
Falls are a significant cause of injury for all age groups. People who have experienced a serious fall can worry so much about falling again that they restrict their activity. They gradually do less activity, which can actually increase their risk of falling. Leg muscle weakness and impaired balance contribute most to falls. This becomes a vicious cycle.
Activities common to older people such as gardening and walking do not usually help increase muscle strength on their own. Your physiotherapist can provide you with exercise programmes that improves your strength and balance hence reduce the number of falls.
To make an appointment to see your onsite Physiotherapist please call 0800 229 749.
Anouschka de Gourley, Advanced Rehab


REFLEXOLOGY
Raewyn Coburn who did her placement at Pinesong last year for her refloxology training is now offering reflexology service for the village residents every Tuesday and Thursdays on level 2 of Seabreeze. Anyone wanting an appointment please contact her directly. Her email address raewyn.auckland@gmail.com, mobile: 0211710807 or home number 8176089.


LAB TESTS
Labtests Time Change
Labtests will be here at 2.30pm every Monday, Wednesday and Friday.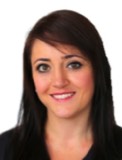 INTRODUCING. . . .

On site Advanced Rehab
Physiotherapist Liana
Englebrecht is available to see you in your room or at the on site Wellness Clinic on Mondays, Wednesdays and Fridays. Look out for her around the village. She will be wearing a black top with PHYSIO on the back. We give free advice, so come up and talk to Liana when you see her.​​​ To book an appointment please call:
Liana 0800 229-749




A RARE SIGHT!

If you love native plants, you won't want to miss the Tecomanthe speciosa in Beach Lane.
This plant, also known as the
Three Kings Vine, is a descendant of a plant first discovered on
Three Kings Islands
, 55 km off the northern tip of
New Zealand
, during a scientific survey in 1945. No other specimens have ever been found in the wild.
Although the plant may once have been common on Three Kings, by the time of its discovery
goats
had reduced the entire population to a single specimen on Great Island, making it one of the world's most endangered plants. The surviving specimen grew on a cliff that was so steep, that even the goats could not reach it. It was rescued by horticulturalists who took cuttings from the original plant. Goats were subsequently eradicated from the island. The original specimen still grows in the wild, and has developed more vines in the years since its discovery through the natural process of layering.
Our Pinesong plant normally flowers in July but was unusually early in 2015 and produced a long and abundant crop of beautiful flowers which
appear to be adapted for pollination by
bats
, although flowers growing in cultivation are readily pollinated by a large number of native and exotic birds. The flowers give way to seed pods. Seed must be sown fresh and should germinate within two weeks.
If you would like some seed, tell Ted Erskine-Legget (Tel: 09 817 5208) or email:
tedel@maxnet.co.nz
. For further information, see:
nzpcn.org.nz/flora_details.aspx?ID=41

Enjoy!




Cafe & Restaurant


Sunday 28 June 12.15pm
Roast Pork and apple sauce $13.00

Wednesday 1 July 6.15pm dinner
Cottage pie with bread roll and fresh steam vegetables
Plated dessert $16.50

Friday 3 July 6.15pm dinner
Pork loin on noodles and steam vegetables
OR
Baked fresh tomato chilli pesto, salmon with baked potato and steam vegetables.
Plated dessert $17.50


RESTAURANT NOTICE

Please note that for the Wednesday and Friday night dinners the cut off time for bookings
will be 12pm on Wednesday for Wednesday night dinner (6.15pm)
and 12pm on Friday for Friday night dinner (6.15pm).

Many thanks, Naveen



Cafe and Restaurant Prices


Wednesday night dinner at 6.15pm: $13.50 dessert $3
Friday night dinner at 6.15pm: $14.50 dessert $3


Naveen and Amanah have reviewed the café menu, and you will also
see some changes over the coming weeks.

Keep watching the blackboard, we hope you enjoy the new selection
and welcome your feedback!


Soup of the day: $6.50
Special of the day café lunch: $11
Fish of the day café lunch: $12
Sunday Roast of the day: $13.50
Frozen meals: $8.50

Milk
1 ltr: $2.60
2ltr: $4.60
Calci trim 1ltr: $2.80


Weekly Dinner Menu - 29th June - 4th July

Pick-up $12, dessert $2.50; delivery $2. Residents may collect these takeaway meals at 5pm from the Cafe.
Wednesday, Friday and Sunday dinners served seated in the Restaurant as usual


MEAL DELIVERY SERVICE

Could you please arrange with Staff or Caregiver for the plates to be returned to the Restaurant kitchen. Thank you.

Information regarding the Café

Dinner is available every Wednesday and Friday in the restaurant at 6.15pm
(please order at reception)
Apart from once a month when there is the residents BBQ
We also have a Monthly Function once a month (will be advertised in Pinesong Press)

A variety of frozen dinners are available for collection at $8 (pls see café for availability)

Residents may also order a dinner from our weekly menu shown above.
These are either to be collected from the café around 5pm or we can deliver for a $2 charge

Sunday lunch only has to be booked if you have a large number of guests

Any queries please contact reception




Hi,

As the creator and manager of this website I have endeavored to portray the everyday life and activities of our village from the
residents' perspective.

Your comments and contributions are welcome and to this end I invite you to use the
'Contact Us' page
.

Deryck Hunt