The first day of the rest of our lives

Hello everyone,

I am very pleased to be able to let you know that the Pool Complex will re-open on Tuesday morning, 26 July at 9am. Please accept our apologies for the delay, but the final few days of contractor work took longer than expected. We will now focus on cleaning the complex ready for Tuesday. The gym equipment is booked to be moved back into the Complex on Monday morning, starting at 9am. The equipment is available to use up until the time the removers arrive, and will then be available again at 9am Tuesday.
Due to the curing process of the new pool lining, staff will have a daily routine of adding chemicals to balance the PH of the water and scrubbing the surface of the pools for the next month to ensure our new lining lasts. Initially staff will need approximately two hours daily to carry out this maintenance and will endeavour to carry out this work early afternoons as this tends to be the quieter time of day for pool use.
We have been advised that some residents are experiencing problems with their telephone line, if connected through Spark. This has been caused by the road works on Godley Road, which has damaged cables. My understanding is that the damage could take up to 10 days to repair.


Recently, a new scam has reared its ugly head, and phone calls are being received from someone claiming to be with IRD. The caller is asking that you pay a sum of money to clear unpaid taxes. If you receive a call of this nature, or similar, please hang up immediately. IRD have assured us they would never conduct themselves in this way, and would contact you in writing if they needed to discuss anything with you.
Recently, we trialled using dinner tickets for our Wednesday and Friday night dinners. We have decided that we will not continue with this trial, as it has not worked as smoothly as we hoped. Please continue to book your dinner through Reception in the usual way. Late bookings are at the discretion on the Kitchen Manager and must always be confirmed prior to the meal service.
On Friday, I will be presenting my report on what we have achieved over the past financial year, and what we are hoping to achieve in the next year. I will also be giving a full update on the Manukau Redevelopment Project. Glen Sowry (CEO) and Philip Long (Operations Manager in Blair Smith's absence) will also be attending the meeting.
Have a lovely weekend and I'll see you next week,

Theresa Henson
Village Manager

VILLA RUBBISH COLLECTION

Just a reminder to all Villa residents that the weekly rubbish bag and paper collection is now every Monday morning so please put out your rubbish on a Sunday evening. Recycling is still fortnightly and the first pickup for this will be Monday 18 July so again please put your green bin out on the Sunday evening.
Neil Forrest, Maintenance Supervisor

TRANSPORT CHANGES

Super Gold public transport concession is switching to AT HOP.
From the Friday 1 July you will need an AT HOP card loaded with a SuperGold concession to continue to enjoy your SuperGold public transport concession.
Information booklets with a concession eligibility form is now available at Pinesong Reception.
Please feel free to pick one up to understand how the process is changing. As of 1st July next you will no longer be able to use your SuperGold card for public transport concessions.
Evan Rudolph, Assistant Manager


SUNDAY@3

Pinesong's non denominational Church Services
Where: Bay View Lounge
When: Sunday, 24 July at 3pm
Speaker: Deryck Hunt
Soloists: Barbara Hunt and Myah Eketone
I will look forward to being the speaker this month. Barbara will join me as soloist along with our grand daughter Myah, I'm sure you will love her solo. We are especially pleased to see the gift of music flowing on down through the generations of our family. Join us also for our much loved hymn singing followed by a good chat over tea/coffee and biscuits. A warm welcome to everyone.
Deryck Hunt, 817 3755

RESIDENTS' BIRTHDAY AFTERNOON TEA

MONDAY 25 JULY
3pm Café area
To welcome, and celebrate Residents' Birthday for the month of June. Our Speaker this month will be Vern Walker. Vern will be speaking about the Up's and Downs of a Travel-Agent.
Joan Gasparich

AUGUST QUIZ

Now here is a bit of twisted logic. In spite of the heading, there won't be an August Quiz, but there will be a September Quiz on Saturday the third. It became too complicated to organise the August Quiz in spite of arranging good questioners. Their questions will keep well-iced until September. See you all then and many thanks for your patronage. We have good fun as well as occasionally challenging the mind.
Tony and Janet Cross, 817 6066

404 JAZZ
SAYS FAREWELL
It is with much regret that we now find it is "Time to say Goodbye" to 404 Jazz. We have enjoyed over five years of great stories, music and wonderful artists covering decades of great jazz.
It has been a lot of fun and we thank you all for your friendship and support of our efforts.
So long and farewell from: Al and Dennis


PRISCILLA, QUEEN of the DESERT!!

Civic, 2.30pm Saturday 22 October
Sorry everyone, for giving you confusing information last week. The good news is that places are filling fast and I have asked for another 10 seats, all downstairs. Total 30.
I hope to have another signing sheet behind the first one, on the table behind Reception on Saturday. Costs stay the same. So, don't delay, get your names down, a wonderful show!
Margaret Topzand, 817 3893

ANDRE RIEU

I have the tickets for Andre Rieu, excellent seats.
Will remind you closer to the date.
Margaret Topzand, 817 3893


BATTLE OF BRITAIN SERVICE

Is there anyone here in Pinesong who either themselves, neighbours, relatives could be regarded as Veterans of the Battle of Britain? No contact details are required, just names would be very useful. Both Aircrew and Ground Crew are of interest.
If you or your associates are aware of living British Veterans of the Battle of Britain living in New Zealand a list of their names would be very useful to know.
Please forward any names you may have to: Matthew Buck, Senior Advisor Heritage, Commemorations & Protocol Group, New Zealand Defence Force, Private Bag 39997, Wellington. Tel 044960516.
Ray Warren, 303 Seabreeze


PART-TIME CHILD CARE WANTED
We are a local Green Bay family with two boys at primary school (aged 6 and 8), attending Arahoe Primary. We are looking for some help for after school care, based in our home, four days per week, approx 3-6pm each day. We would like a carer to do school pick up, assist with homework, and take them to a few after school activities. The carer would require a drivers license. Use of a vehicle could be provided.
An hourly rate of $20-25 applies. We require care during school term times, and further hours could be available in school holidays if the carer was interested. We are currently looking to make this a fixed term for 10-12 months.
Looking for a kind, energetic person, with a genuine interest in child caring, to help out our family.
For further details please contact: Shaun or Miranda
through our CONTACT US page.

PINESONG KNITTERS

Recently the Pinesong Residents were treated to a multi - coloured and varied sample of some of the work done by those who still enjoy putting their skills to good use. Many of the yarns involved in this project are donated to the group by new residents who bring them into the Village thinking that 'one day' they will make themselves a garment, then find that they have many other activities to enjoy while assimilating into their life here. Then too, we also have ladies here who happy source their own wools and simply leave bags of knitting at Reception to be collected by our co-ordinator who passes on all these wonderful garments on to the Well Foundation at Waitakere Hospital. 'Well' then distribute the garments, rugs etc. to all D.H.B.s as well as Plunket Societies north of Auckland, wherever the need is greatest.
This display was a first; suggested by one of our eager beavers as a way of saying 'thank you' to all those who contribute in any way to this cause and it proved to be very successful. Thanks, also to all those who took the time to come and talk to us and to learn of all we do, especially to the people who took the opportunity to donate goods and materials after viewing our wares. The response was very positive and quite overwhelming.

Anne Clarke, Coordinator, 817 8408
See photograph on the page'RECENTLY'
SING-A-LONG

If you enjoy a good old fashioned Sing-a-long, gather around the grand piano in Seabreeze Lounge.
Saturday 30 July at 3pm
Everyone welcome.
Delywn Battersby, 817 8636


$10 BUS TO APO CONCERTS

Just reminding residents that the Friends of the Auckland Philharmonia Orchestra subsidise a bus going to the APO concerts at the Town Hall. The cost is $10 return. The bus leaves from Pinesong and drops us off right at the Town Hall then picks us up from there after the concert and brings us back home. All for $10 – cheaper than driving and parking! There are two more concerts this month – on Thursday 21 July Love and Loss at 8pm and Friday 29 July Otello – Opera in Concert, starring Simon O'Neill at 7.30pm. There will be buses going to both concerts. If you are interested in joining us please give me a call and I can give you more details.
Liane Hume, 817-0476


PATCHWORK AND QUILTING

We are recommencing the Patchwork Group in the Craft Room on Tuesday afternoons at 1.15pm until 3.15pm. If you are interested in joining us you are very welcome.


NEWS FROM THE BAR

Winter has finally arrived, along with much cooler temperatures, and the need to keep ourselves warm on the inside as well as the outside!
The Bar Team and lucky few tasted the Mulled Wine last week and it met with their approval. YUMMY!
This coming Friday we will have some mulled wine available at $3 for 100ml, and if you enjoy it, I will make it available for the next three Fridays and will also include Thursday 21 July, when the dining room will be open for the mid-winter dinners.
So I look forward so seeing you at Happy Hour, and hope you enjoy this new "winter warmer" taste sensation!
Nola Maurice


TABLE TENNIS SINGLES CHAMPIONSHIP

Congratulations to the winner of the above event Roger Aylott, and to the runner up June Hooper. This was a hotly contested battle of three games. Prize-giving took place on THURSDAY 14 JULY and our manager Theresa Henson presented the awards.
Photos on the
page 'RECENTLY'

Lois, 817 2199


GARDENING GROUP

A garden meeting reminder for Wednesday 20 July at 2pm down by the Fireside in Seabreeze. It is nice to get together and have a chat and a catch-up. All residents are always welcome and we keep it very casual and normally goes for about an hour. If you have time please feel you can come along. Aileen Keery, 817 3399
SELLING BOOKS FOR ALL AGES

SEABREEZE LOUNGE
SATURDAY 9 JULY 11am-2pm

WANT TO SUPPORT GREENBAY YOUTH?

Keen on the All Blacks? Come and hear

IAN FOSTER, All Black Coach
Charity Auction/Coffee and

Dessert Evening

Green Bay High School Auditorium
Thursday 7 July at 7.30pm
Tickets $35 in support of Green Bay High School Youth Work:
hello@greenbayyouthwork.com

Or ph Grant, 817 4069, 201 Plum Tree Grove

CROQUET@PINESONG
Not having been trained in Underwater Croquet the Finals of the Eileen Malim Drawn Pairs was postponed twice this week. Things have improved and the game was played with only a light shower hanging around. The game was won by Lorna Stewart and Janet Cross – that's me – against probably the favourites in the competition. Audrey Crowe and Maryann Spackman had won their semi-final in such a way that we were surprised to even take one hoop off them to start with. The finals score was 7/2.
The draw for the Lorna Stewart Triples Trophy is up on the board so good luck to all players who have entered. There are some good games ahead.
Janet Cross, 817 6066


ACQUASIZE GROUP

I have been advised by Neil Forrest that the relining of the pool will commence on the 7 June and will take about a month to complete. The Acquasize Group will meet as usual on Friday 3 June at 9am then we have a break for about a month. Neil will keep us updated as progress continues. See you all Friday and we can discuss any issues then.
Noel Clark, 815 4116


SCRAPBOOKING/CREATIVE MEMORIES

We are now meeting in the bigger Craft Room — a great asset to our village. We meet every fortnight, the next being Friday 10th June.
Stay as little or as long as you want between 9 and 3. This is a great way to get your photos and memories in order. Your family will love the results. For further information phone:
Lois, 817 2199


HELP NEEDED

WESTERN SPRINGS TRANSIT CAMP 1940s

I am writing a novel involving a family living in the Western Springs Transit Camp around the mid 1940s. How they lived, interacted with each other, and conditions in the camp forms part of their story.
National Library have provided photos and a report written by C. J. Melton. Lisa Truttman has given me a copy of her research. What I need is an account of life in the camp so as to not misrepresent the conditions. Your privacy will be respected and if published you will be acknowledged if wished.
If anyone can assist with information I would love to have a conversation and a cup of tea.
Rae Hilhorst, 817 8082, hilhorstrae@hotmailcom

THURSDAY WALKERS

A lovely sunny day, but rather cold encouraged us to walk quickly along the pathway to Pikes Point, Onehunga. The tide was full in and the Manukau Upper Harbour looked glorious. The first walk for winter made all feel it was worthwhile.
June 9: We drove to Parnell where Rick Henson, our Manager's husband met us at the Cathedral office. A large group of 24 were shown through the old St Mary's Church and surroundings where an explanation of the church being rolled over from the opposite side of Parnell Road was given. A beautiful wooden building. The newer Cathedral was also a treat to see. Now almost completed after many starts and stops due to finance. Soon, with a beautiful new organ, it will be great to see this building complete. We than drove down St Stephen's Ave to Judge St where Rick showed us the beautiful but tiny St Stephen's Chapel there. Thank you to our Manager, Theresa Henson, for organising this trip for us.
June 16: We drove to Cornwall Park where we walked to the summit of One Tree Hill. Here we observed the nine trees which have been planted there. Three totaras and six pohutukawa, are enclosed in a fenced area together with some kiekie plants to protect them. One tree will be chosen to stay on the summit so that One Tree Hill (Maungakiekie) will revert to its previous name.
June 24: dawned wet. Only 12 walkers venture out to Parrs Park at Oratia. We walked the Twin Streams track to Sunnyvale Station and beyond. A truly happy group of people. Only a slight sprinkle of rain, not enough t spoil our walk. We were pleased we had taken the risk.
June 30: As transport was unavailable we walked to La Rosa Garden Reserve. The boardwalks, bridges, sculptures and native planting alongside the streams were spectacular, especially the streams after the deluge the previous day.
Jocelyn Cartwright, 815 4127;
Gillian Clark, 815 4116


THE BLOKES SHED

Heigh Ho, Heigh Ho,

it's off to work we go!!!

SNOW WHITE welcomes all capable residents of Pinesong. Ladies this includes YOU, to avail themselves of a remarkable DIY area with a wide range of equipment.

To keep us safe, all users of the Blokes Shed are requested to follow our Housekeeping Rules. As displayed on the entrance door.

Only residents of Metlifecare Pinesong may use the amenities in this workshop.

Prior to using the workshop you must have signed an Authority and Disclaimer Form. These are available at Reception.

To gain access to the Blokes Shed only one key is available from Reception. You must have already signed an Authority and Disclaimer Form .

You are then required to "personally sign in and sign out" for the key each time you visit the shed. Individual keys will not be issued.

If you wish to donate an item, please contact Evan Rudolph, Assistant Manager) or Mark Leaf (Maintenance) in the first instance. Please do not take items directly to the Workshop.

Please be aware that any donated item will become part of the facility and may be stored, used or discarded at any time.

Please respect other users CLEAN UP THE WORK AREA AFTER USE.
It also helps my ah ah ah ah chooooooooooo!

MANUKAU GARDEN AREA

After creating a garden area outside Manukau Apartment Building over 15 plus years, I am going to have to remove most or all of it to make way for the 'new' Manukau building. If any resident has a surplus of medium to large pots or plant troughs I would be most grateful to receive them. I plan to put as many plants as possible in containers so I can re-plant a new garden elsewhere (somewhere?) at a later date.
Please phone and I will be happy to collect any of the above at a time which suits us both.
Jocelyn Cartwright, 815 4127, 14 Manukau Apts


PINESONG SHOP

We have a small shop in the village, run by residents to provide
non-perishable goods to save you going out to the supermarket
for just one or two items.
Items such as cleaning products, dry goods, cereals, biscuits, toiletries and batteries are available.
There is also a supply of craft items, cards etc. made by residents and suitable as gifts.
The shop is open from 10am to 12 noon on Mondays, Wednesdays and Fridays.
Fresh milk is available from the café


COFFEE CORNER

The Wardroom
Unit 1B
6 Ward Street
New Lynn
Phone: 021 02677343
Open – Monday - Friday
On our travels we came across this coffee/take out kitchen. It is called The Wardroom and is situated in Unit B 1/6 Ward Street, New Lynn.
Coffee is good, but this is essentially a take out bar as there are a few outside tables, but no seating inside, so only good for sunny days.
However, the young lady owner offers a good selection of fresh salads, sandwiches, sweet and savoury treats and home made pies. She cooks daily and has a small selection of take away meals at a reasonable price. She also offers outside catering service – this is a young person who is hard working and enterprising and deserves our support.
Jean Piper and Mary Lovelock
817 9054 817 9552


HOME COOKING
RUMTOPF
This is a really wonderful combination of fresh fruits, sugar and rum, brandy or vodka which you marinate in a jar until the sugar has dissolved and the flavours have permeated the chosen spirit to make a delicious alcoholic syrup. It should be started now and will be ready for Christmas.
For every 1lb (500g) fruit you will need 8oz (250g) caster sugar and enough rum or other alcohol to cover the mixture.
The idea is that you start with the first fruits of the season and then work your way thorough strawberries, raspberries, red and blackcurrants, loganberries, cherries, peaches and apricots. Avoid melons and apples.
Prepare the fruits as for eating – pick over, hull, stone or de-stalk. Toss the fruits in the right amount of sugar and leave to stand for about 1-2 hours to draw the juices, then tip them into a Rumtopf jar or a wide necked jar with a lid – it must be deep enough so the fruit can be layered. Add sufficient spirit to submerge the fruit (press cling wrap on to the surface to keep the fruit under the alcohol), then cover the jar.
As you build up the layers of sugared fruit, always submerge them with your chosen spirit. After adding the last batch of fruit, store for at least a month before using, to give it lots of time to absorb the flavour.
To use: Spoon over ice cream; use to soak the sponge base of a trifle. They syrup can be served as an after dinner liqueur or added to a glass of white wine.
Note: you can use just one fruit if you like, for example strawberries, with sugar and rum.
Janet

E NEWS + +

OUTDOOR BOWLS
Good morning everyone. Although not very welcome it seems at last that we might be starting to feel the effects of the autumn season with temperatures dropping a little over the last 2-3 days.
Last Saturday the Social Committee of the Outdoor Bowls Group organised a fun afternoon comprising games of Indoor Bowls, Table Tennis and Pool. About 30 members and partners participated in the games with the most popular activity understandably being Indoor Bowls. The Pool Table proved to be second favourite and the table tennis tables understandably being the least popular due to the faster pace of the game. Those of us who played table tennis needed the bar open much earlier to help the recuperation process. Those who participated in the games seemed to enjoy the activities they took part in.
A Happy Hour followed the sports activities and my thanks go to Nola Maurice, Mike Barber and Lil Gosling who manned the bar and looked after the needs of a thirsty group of people. I would also like to thank again the three lovely ladies of the Social Committee who along with a little help from yours truly, arranged the sporting activities and the fine meal prepared by Naveen and his staff from the Pinesong Café. To my knowledge everyone who attended thought it was a wonderful meal. Many thanks to Naveen and his team. Many thanks also to our Village Manager Theresa and her husband Rick for attending the entire afternoon and evening activities. Theresa and Rick were among the first to arrive for the sports activities and I have it on good authority that they both enjoyed the games and the meal afterwards.
Finally I would like to acknowledge and thank my helpers on the bowling green, Dave Annan (Wednesday) and John Horder (Saturday), who do a wonderful job organising the draw for bowls while I am off site still trying to learn how to play golf. You may wonder why I still try to play this frustrating game, but there is a little story behind it which hopefully will keep me going back for another 12 months.
Many thanks also go to Bill Mules who puts the mats and jacks out on a Wednesday and Saturday morning thus helping Dave and John. I was only made aware of Bill's involvement a few weeks ago and therefore I wish to acknowledge his support.
You may all rest easy now for a while as I do not plan to prepare anything for the Pinesong Press during the winter months unless something unforeseen occurs which warrants attention.
Don't forget that Outdoor Bowls continue over the winter months and we always welcome new members regardless of the season. There are a few sets of bowls in the shed for anyone to use if you do not have your own. So come along and join us any time you fancy.

John Crow, Convenor, 817 7568


POWLEY FROZEN MEALS

To order your frozen meals phone 627-0700. There will be a $6 delivery charge which will be delivered direct to your door.
Powley Frozen Meals, ph 627-0700


VILLAGE CARE CENTRE CLINIC

Level 2 Seabreeze Care Centre


KEEPING HEALTHY IN WINTER

Winter has finally settled in and with the winter weather comes winter bugs! If you are experiencing any cold and flu symptoms, it is best that you remain in your own home to reduce the cold spreading to others, which I'm sure you all know! Another tip is to keep hydrated, warm, eat small amounts and paracetamol as prescribed for any aches and pains. If you are concerned that your cold has worsened, for example a productive cough, chill/temperature and aren't managing to eat and drink well, please contact the Care Centre. We can arrange to registered nurse to check you and contact your family doctor if necessary. We can also organise housekeeping and meals, until you are fully recovered. Keep well.
Leanne MacDonald, Care Services Manager


At Pinesong we have an activity programme that the Serviced Apartment residents enjoy each week day. There are sessions from gentle exercises, through to arts/crafts, sing-a-longs and outings. If you are a resident out in the village or are caring for a loved one who is unable to go out into the community for socialisation and you would like to partake in activities again, please feel free to phone me regarding session times and costs.
Currently I am looking at alternative activities for the programme at Pinesong. Many of my Serviced Apartment residents talk about Probus and interested in other activities, hobbies and experiences. So if you are a resident out in the village who has a special interest, hobbies, or have been on an interesting holiday and able to share that with others, please contact Skevi our Activity Coordinator in the Care Centre.
Leanne MacDonald
Care Services Manager


EXERCISE FOR HEALTH

Starting an exercise regime in your 70s or 80s may sound unusual. But for a growing number of older people it could help them hold on to their independence for longer, and reduce the pressure on families, carers and the health and social care system.
"There is a lot of evidence that physical activity and exercise are valuable however old you are, and that frail, older people gain the most benefit," says Louise McGregor, vice-chair of the UK Agile professional network for physiotherapists working with older people. "You are really never too old. We now have a lot more people who live into their 100s and they can still benefit from the right type of exercise."
Prescribing more activity for older people is part of a more proactive approach by physiotherapists to prevent a loss of mobility and independence.
But first, says McGregor, we need to challenge some of the beliefs about ageing among older people, their carers and even some health professionals: "When people start to slow down, it's not necessarily a part of normal ageing.
"We have to dispel the myth that nothing is reversible, when actually for many people problems of balance and muscle weakness can be addressed even when you're in your 90s."
The impact of a carefully tailored physiotherapy regime can be significant, in some cases, according to McGregor, a relatively small input can "transform lives".
Physiotherapy-led prevention services, such as strength and balance building exercise classes can make a real difference.
If you would like to see your Advanced Rehab onsite physiotherapist or join one of the physio-led onsite exercise classes, please see your nurse manager or receptionist for details.
Anouschka De Gourley

PINESONG'S BEAUTY THERAPY
With Kimberley Vautier
Internationally qualified and trained since 1987

Ph 6649 or 817-1800, or 817-3606 after hours. Hours: Wed, Thur 9am-5pm

My Pinesong answer phone is only cleared on the days that I am at Pinesong. Please call the after hours number outside these times to ensure a prompt response.


TREATMENT LIST
Express Mani/Pedi ½ hr $29
Nail and cuticle care and dead skin
removal.
Great for those who find their feet seem
a little further away than they used to.
Waxing
½ Leg wax $25
Full Leg wax $42
Bikini line $17
Underarm $17
Forearm $24
Lip and/or chin $14
Eye treatments
Lash tint $23
Lash and Brow tint $27
Brow shape (pluck or wax) $14
Lash and Brow tint and shape $29
Brow tint and shape $18

Facials 1 hr $58
Inclusive of a double cleanse, brow shape, exfoliation, facial, neck and shoulder massage, mask, moisturise and eye cream. A wonderful treat and your skin will love you for it.
Massage ¾ hr $43
Relaxing back and neck massage.1 hr $56
Manicures ¾ hr $38
Nail and cuticle care, hand and arm massage and polish. Keep your hands and nails in top condition.
File and polish $19
For a special treat.
Pedicares ¾ hr $43
Soak in a pedi spa, exfoliation, nail and cuticle care, dead skin removal, foot massage and polish. Don't forget your feet need some TLC too.

REFLEXOLOGY
Raewyn Coburn who did her placement at Pinesong last year for her refloxology training is now offering reflexology service for the village residents every Tuesday and Thursdays on level 2 of Seabreeze. Anyone wanting an appointment please contact her directly. Her email address raewyn.auckland@gmail.com, mobile: 0211710807 or home number 8176089.


LAB TESTS
Labtests Time Change
Labtests will be here at 2.30pm every Monday, Wednesday and Friday.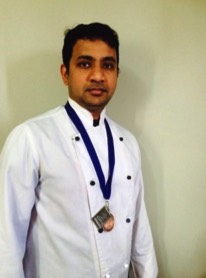 Silver Award for Naveen




At the recent Senior Lifestyle Cuisine competition Naveen won the Silver award.
A fine effort!




Cafe & Restaurant

Sunday 24 July 12.15pm
Roast Pork with roast potato and vegetables $13.00


Wednesday 27 July Residents Barbecue

Friday 29 July 6.15pm
Lamb racks with baked potato and steam vegetables
OR
Pan fried snapper with roast potato and steam vegetables
Plated dessert $17.50

Mid Year Christmas Functions

THURSDAY 21 JULY AT 6.15pm with entertainment
Three Course meal $30

FRIDAY 22 JULY AT 6.15pm with entertainment
Christmas Buffet $30
Book at Reception

Restaurant Notice

Please note that for the Wednesday and Friday night dinners the cut off time for bookings
will be 12pm on Wednesday for Wednesday night dinner (6.15pm)
and 12pm on Friday for Friday night dinner (6.15pm).

Many thanks, Naveen

Cafe and Restaurant Prices

Soup of the day: $6.50
Special of the day café lunch: $11
Fish of the day café lunch: $12
Sunday Roast of the day: $13.50
Frozen meals: $8.50

Milk
1 ltr: $2.60
2ltr: $4.60
Calci trim 1ltr: $2.80


Congratulations to our kitchen staff

AT THE AUCKLAND REGIONAL COMPETITIONS HELD LAST WEEK
RAJ – Kitchen Team, was awarded Silver Medal in the
Barista Championship

NAVEEN – Senior Barista Championship, was awarded Bronze Medal

Next month Pinesong Kitchen are entering the New Zealand National Barista Championship


Weekly Dinner Menu 25th - 31st July

Pick-up $12, dessert $2.50; delivery $2. Residents may collect these takeaway meals at 5pm from the Cafe.
Wednesday, Friday and Sunday dinners served seated in the Restaurant as usual.


MEAL DELIVERY SERVICE

Could you please arrange with Staff or Caregiver for the plates to be returned to the Restaurant kitchen. Thank you.

Information regarding the Café

Dinner is available every Wednesday and Friday in the restaurant at 6.15pm
(please order at reception)
Apart from once a month when there is the residents BBQ
We also have a Monthly Function once a month (will be advertised in Pinesong Press)

A variety of frozen dinners are available for collection at $8 (pls see café for availability)

Residents may also order a dinner from our weekly menu shown above.
These are either to be collected from the café around 5pm or we can deliver for a $2 charge

Sunday lunch only has to be booked if you have a large number of guests

Any queries please contact reception




Hi,

As the creator and manager of this website I have endeavored to portray the everyday life and activities of our village from the
residents' perspective.

Your comments and contributions are welcome and to this end I invite you to use the
'Contact Us' page
.

Deryck Hunt