The first day of the rest of our lives

Hello Everyone,

Last week, Evan, Leanne and I attended our annual Metlifecare Leadership Conference. The conference this year was all around the theme "more to come", and the key message was all about individuality for all our residents and our village. The first project we will be working on under this theme is deciding on a unique 'logo' for our village, which will distinguish us from all other Metlifecare Villages. We will be asking residents and staff to be fully involved with this, and you will all have the opportunity to vote on the final design….watch this space over the coming weeks!
ACCESS have made a good start on the building washes, which will be continuing over the next few weeks. If you have any questions or concerns regarding this, please don't hesitate to contact us.
On Wednesday, Leanne and the homecare girls had a sing a long with Laingholm Kindy which was really enjoyed by everyone. We will be continuing to organise events with the Kindy over the coming months. I'm really pleased to also let you know that five of our home care team have progressed on their career pathways; Lisa and Morven have completed their ACE Advanced Programme, and will be progessing to Level 2 Home Support Worker, and Krisna, Manju and Joanne are progressing to
Level 2 Domestic Aid. Congratulations and really
well done to you all.
Sadly, we will be losing Stuart (our Grounds man) mid October, who is moving to Hawke's Bay. We wish Stuart well for his future, and have started the recruitment process for his replacement. Mark is still away at the moment, but we are in constant touch with him, and look forward to his return in the next couple of months.
Have a lovely weekend,

Theresa Henson
Village Manager

PINESONG POO
L
Pinesong residents must be aware that Guests to the village must be accompanied by a resident if using the pool. All the pool rules must be adhered to by them. There have been reports of unaccompanied resident guests using the pool recently.
Staff will ask them to leave the pool in the event they are reported. It should also be noted that the Gym is strictly for resident use only. Thank you for your anticipated co-operation.


STAGE 2 REMEDIATION WORK

Earth Stability will be working this Saturday on the cliff side of Cliffview Apartments. The work being undertaken is testing of the installed anchors that have been installed to date. There will be no machinery operating or noise associated with this operation. Work will commence at 8am and be completed by early afternoon on Saturday 10 September.


ORGANIC RUBBISH
With our regular garden waste pickups around the village, our gardening team are struggling to lift some of the heavier bags that residents fill so for those residents that borrow the Pinesong garden bags for their projects, can you please only borrow the smaller brown bags and take care not to over fill them with heavy material as this is a Health and Safety issue for our staff.
Neil Forrest, Maintenance Supervisor

RESIDENT VOLUNTEER DRIVERS

Would all resident volunteer van Drivers please renew their driver declarations. These are available at reception and are required to be updated annually.
Evan Rudolph, Assistant Manager


PINESONG WEATHER FORECAST

Geoffrey Hopkins has linked his weather station to the local 'grid' to give an even more accurate forecast. Take a look:-

Click on
PINESONG WEATHER FORECAST
SUNDAY@3

Pinesong's non denominational Church Services
Where: Bay View Lounge
When: Sunday, 25 September at 3pm
Speaker: Barry Magee
Soloists: Natasha Mansbridge
While the Olympic Games are fresh in our memories we are privileged to have Barry Magee as our speaker this month. Barry was our bronze medal winner in the marathon, in the 1960 Rome Olympics. He is still very active as a coach and is coaching athletes via his unique internet coaching school continuing to input athletes around the world. Our soloist is Natasha who has sung for us before. You will love her singing. Join us also for our much loved hymn singing followed by a good chat over tea/coffee and biscuits. A warm welcome to everyone.
Deryck Hunt, 817 3755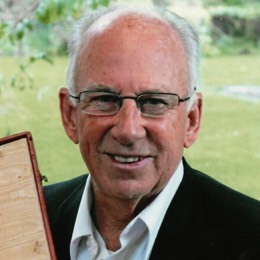 PINESONG PRODUCTIONS
Nostalgia Show

Our Nostalgia Show for 2016
is on Saturday 15th and Sunday
16th October. This year the
show will be starting at 7pm.
Family and friends are welcome
to attend.
Bob Helleur, 817 8996

VILLAGE SHOP

Please someone volunteer to manage the shop. If we cannot find someone we will lose this facility!


RESIDENTS' BIRTHDAY AFTERNOON TEA

Monday 26 September,
3pm Café area
To welcome, and celebrate Residents' Birthday for the month of September. Our Speaker for this month will be Kaz Howelett from Independent Living with products to make daily living easier – Focus • Safe • Mobile independence.
Hosts Audrey Baldwin & Joan Gasparich


CROQUET@PINESONG

A reminder that entries for the Kumfs Singles Trophy have to be finalised on Friday 16th September i.e. this very week. The draw will take place at 2pm on Monday. In the Fitness Centre if wet.
Janet Cross, Villa 112 The Terrace, 817 6066


HEARING STUDY

Volunteers Wanted
The University of Auckland is running a Hearing Study at Pinesong and needs people to volunteer for a free hearing assessment. We are doing this study because in New Zealand we have very little information about the hearing abilities of our older adults. This research project aims to remedy this, and potentially help improve the hearing services available to people that they may need as they age.
If you participate you get a free hearing assessment on site at Pinesong at a time to suit you. It doesn't matter if you already use hearing aids or not. All results are confidential.
Interested? To find out more contact:
Pinesong Reception, ph 817 1800


EAR HEALTH

Friday 4 November at 9am
The Mobile Ear Nurse will be at Pinesong using mico-suction to safely remove wax. Cost $50, approved ACC $35. Appointments available. To make an appointment contact Reception.


AMAZING 'SCULPTRA' SCARF

Free Styling by Fashion Designer
The amazing Sculptra Scarf can be worn in 25 different ways. Available in 24 colours, warm and portable.
Come and find out how to wear it to your body type!
Seabreeze Lounge
Wednesday 2 November 10.30am


BOOK CLUB FOR OCTOBER

Thursday 6 October. Always first
Thursday of the month
10am Bayview Lounge as usual.
Looking forward to seeing you all, it will be good to be back!
Davina McFarlane, 817 4242


QUIZ

It is definitely on, Saturday 1 October at 4pm in Bayview Lounge. Janet and I, along with Liane, will have questions following our usual recipe, specially prepared and well-cooked for Pinesong residents.
My last notice about the future of the Quiz drew quite a bit of feedback and I want to assure everyone we will carry on, but we might tweak the format here and there. Thanks for the positive comments.
Following a suggestion, one change we will try this time, is no charge for entry and hence, no monetary prizes, although the chocolate fish will still be up for grabs. So the honour will be in winning and also in avoiding the dreaded chocolate fish. See you there.
Tony and Janet Cross, 817 6066


TAI CHI
– Ease stress and relax
I notice our numbers have gone down considerably, so if there is anyone new who wishes to try Tai Chi, come along and join us with our Master, Quintin Derham, who is a ninth Black Belt.
First class is free. Tai Chi is so good for balance and breathing correctly and is all done slowly.
Pinesong was the first retirement village in Auckland to have Tai Chi, we do not want to lose it. Our Master is very helpful if you have any physical problems, there is not much he does not know about the body. I personally can recommend it, as it has helped me to recover from a nasty fall I had – plus physio. The Physio has told me Tai Chi has been part of my recovery which is practised every day. One of our ladies is 94 and has been doing Tai Chi for many years. So come along and join in.
Also I would like to thank Vel Fleming for filling in during my absence from my fall.
Eileen Malim, Villa 401, ph 815 4146


ZUMBA CLASS

Postponed
Please note there will be no Zumba class on Friday 30 September and Friday 7 October.
Class resumes on Friday 14th October, 9.30am as usual.


OPPORTUNITY THROUGH SPECSAVERS NEW LYNN

Hi, our names are Cynthia and Shona. We are two recently graduated optometrists who work at Specsavers in New Lynn. We are interested in finding out about
un-met needs in eye care within local retirement village populations.
We will be conducting a free vision screening at your village.
DATE: Wednesday 28 September 201
TIME: 1 – 4pm (booking essential, through Pinesong Reception)
LOCATION: Rata Room, Ground Floor, Seabreeze
If you wish to take part, please bring along your current glasses (if any). We will also be able to offer advice at this time for any concerns or queries regarding your eyes and your vision.
In addition to this we would also appreciate your time filling out this questionnaire. All answers are anonymous and participation is voluntary. If you require an additional form for your household, some more will be available at Reception. Completed forms can be bought with you to the vision screening at the time above, or dropped off at Reception. Thank you for your time and assistance,
Cynthia and Shona


KNITTERS NEWS

One may be thinking that we've been a little quiet lately, but not so. In fact I had to engage the services of one of our Knitters to enable me to transport all the garments and rugs which we delivered last week.
On Monday I received a 'Thank You' card from Angela which you can find on the notice board near the back door of Seabreeze in which she tells us of how our efforts are being used and appreciated. As she says "You really make a difference!"
With all the work we've been producing lately our stocks of wool/acrylic are looking a bit run down so if anyone has any yarn that has the ability to be transformed into baby clothes or rugs, please contact me and I will be happy to add them to our stock. Thanks to all for your continued support.
Anne Clarke, 817 8408


HERB BOXES AND LEMONS

Spring is in the air and I for one am very happy about that. A reminder that we have assorted herbs which will be replaced with new soon, but please feel free to pick what you need. Silverbeet is coming on and could do with light picking down in the Bush by the Garden Shed, Parsley also and other assorted salad greens, like Cress etc. All these boxes are for every resident to use and would do better if we kept picking them as needed.
Lemons are abundant and some are leaving bags around for others and that is wonderful, I have put a basket in Reception on the table and please feel free to either keep the basket topped up or help yourself as required. If you cannot get to the boxes which are situated in Conlon Lane, The Oval and in the Bush by the Garden shed and you would like help to pick them please feel free to ring me and I will try and help you out.
Aileen Keery, 817 3399


SING - A - LONG

Come along for a Sing-a-long around the piano in Seabreeze Lounge.
SATURDAY 24 SEPTEMBER at 3pm
Everyone welcome.
Delywn Battersby, 817 8636


SCRAPBOOKING/PHOTO MEMORIES

The next get together will be on Friday 30 September, October
14 & 28th, November 11 & 25th
(last for the year) We have flexible time between
9 & 3 and meet in the Art/Craft Room. We have had a kind donation of additional creative memory material and books to inspire us on. See you there. Lois, 817 2199


PATCHWORK GROUP

Weekly on Tuesday 1.15-3pm. Everybody welcome. Enjoy the sunshine in the Craft Room!
Patricia, 817 7073


AQUASIZE

The Aquasize group meets every Tuesday and Friday mornings at 9am. All residents are welcome to join with us for 30 minutes of gentle pool exercises. Why not give it a try? Look forward to seeing you in the warm pool. Noel Clark, 8154116


GARDEN CIRCLE

Hi to you all just
wanting to remind you of our Garden Circle monthly meeting on Wednesday 21 September, 2pm in Seabreeze down the Fireside end. We would love to see our regulars and any new residents are welcome too. You do not have to have a garden if you just enjoy the outdoors and want to meet others with similar interests please come along it usually goes for about an hour. See you next week.
Aileen Keery, 817 3399


THE VILLAGE SHOP

The shop is a great asset for the village providing a range of packaged foods and toiletries priced the same as the local New World supermarket.
The current team are unable to continue their duties and we seek a new person or persons to take over the shop and develop it further.
Any resident who has an interest in this activity please contact:
Committee Secretary Geoff Hopkins
Villa 408 or ph 816 8067


CROQUET@PINESONG

A non-regular player John Crow won the Lorna Stewart Triples Trophy with Dianne Wall and Ken Jarvis runners-up. It has taken a long time for the finals to be played and so a swift move is needed to get the Kumfs Singles Trophy competition started. The entry list is up on the notice board and the draw will take place as soon as enough players have entered to make a good contest. So please get down there NOW if you want to play and put up your name so that there is no last minute ringing around to do! Janet Cross 1 Manukau 817 6066


AA SENIOR DRIVING COURSE

Keep Your Freedom and Independence
Are you a member of the AA? Are you 80 plus?
Did you know that you can book a FREE in-car coaching session? A few days ago I made use of this service and was mightily impressed. An AA driving instructor came to the village, we drove in my car for a whole hour while she observed my driving style. Before we took off she checked the following: 1) vehicle check, 2) cockpit drill, then while driving, 3) communicating and signalling, 4) car control, 5) hazard identification,6.tips, hints and feedback. My correct seating position was also checked. If this is for you: Phone 0800 223 748 or go to: aa.co.nz/senior-driver and make an appointment. My instructor was Shifali Patel. The whole session was well worth the time it took. And pleasant!
Margaret Topzand, 817 3893


MT ALBERT THEN - AND NOW

This recently published book written by historian Deborah Dunsford covers the history of Mt Albert, Morningside, Kingsland, St Lukes, Sandringham and Owairaka area. Pinesong residents with an interest in these areas will enjoy this beautifully illustrated and very readable story of one of Auckland's prime suburbs. Copies available for $30 (retail will be approximately $50) cash only. Contact:
Vel Fleming, 816 8384


LATE
NEWS
TAI CHI AWARDS

Eileen Malim and Sheila Clayton were presented with their 'Mauve Belts' for Tai Chi this week. Congratulations!!


KINDY VISIT?

Laingholm Kindy Visit
On Wednesday 21 September from 10.30am-noon approx Laingholm Kindergarten are visiting the village. They are coming to do a Sing-along with the Serviced Apartment residents in the main Seabreeze Lounge by the fire place. If you would like to join us please come along.
Leanne Macdonald, Care Services Manager


QUOTE...

For everything there is a season, and a time for every matter under heaven:
— Ecclesiastes 3:1


AUCKLAND EMBROIDERERS' GUILD DISPLAY OF EMBROIDERY

We would love to welcome Pinesong residents to the Auckland Embroiderers' Guild Annual Display of Embroidery to be held at the Onehunga Community House, 83 Selwyn Street. The Display is open from 10am to 4pm every day from Friday 28th October to Sunday 6th November. Entry is free, but a gold coin donation would be appreciated
Elizabeth Adams
President, Auckland Embroiderers' Guild
BLOKES SHED

This is a facility for use by all capable residents of Pinesong. Ladies this includes you, please feel free to avail yourself of a remarkable DIY area with a wide range of equipment.
To keep us safe, all users of the Blokes Shed are requested to follow our Housekeeping Rules. As displayed on the entrance door.
Only residents of Metlifecare Pinesong may use the amenities in this workshop.
Prior to using the workshop you must have signed an "Authority and Disclaimer Form". These are available at Reception.
To gain access to the "Blokes Shed" only one key is available from Reception. You must have already signed an "Authority and Disclaimer Form" . You are then required to "personally sign in and sign out" for the key each time you visit the shed. Individual keys will not be issued.
If you have not yet used the Blokes Shed, please contact Evan Rudolph, Assistant Manager, who will orientate you to the workshop and the safety guidelines
If you wish to donate an item, please contact Evan Rudolph or Mark Leaf (Maintenance) in the first instance. Please do not take items directly to the Blokes Shed.
Please be aware that any donated item will become part of the facility and may be stored, used or discarded at any time.
Please respect other users:
CLEAN UP THE WORK AREA AFTER USE

SHAVER SHARPENING AND REPAIRS

Sharpen & Repair Co do a good job and will pick up and return the same day! They were well-known at Pitt St for decades, but now are based at 216 Dominion Rd.
Ph 379 2005, website:
sharpenandrepair.co.nz
TABLE TENNIS DOUBLES COMPETITION

Now is the time to put your name down for this fun competition. The draw is to be on Thursday 18 August at 2pm.
We welcome newcomers at any time whether you are beginners or experts. Come along on a Thursday afternoon or a Saturday morning and have a go. Bats and balls are available. Lois, 817 2199
NEW LYNN RSA - 'VILLAGE SPECIAL'

Join for $15 until the end of year
Courtesy Van pick up and drop off $2 each
for full van of nine people
Need to know more on applying for your Membership Card, Members cash draw Thursday/Friday nights, Meat Raffles etc?
Give New Lynn RSA a call on 827 3411 then 4 to speak to Dale, Club Manager. Or call: Ray Warren 817 5500


$10 BUS TO APO CONCERTS

Just reminding residents that the Friends of the Auckland Philharmonia Orchestra subsidise a bus going to the APO concerts at the Town Hall. The cost is $10 return. The bus leaves from Pinesong and drops us off right at the Town Hall then picks us up from there after the concert and brings us back home. All for $10 – cheaper than driving and parking! There are two more concerts this month – on Thursday 21 July Love and Loss at 8pm and Friday 29 July Otello – Opera in Concert, starring Simon O'Neill at 7.30pm. There will be buses going to both concerts. If you are interested in joining us please give me a call and I can give you more details.
Liane Hume, 817-0476


HELP NEEDED

WESTERN SPRINGS TRANSIT CAMP 1940s

I am writing a novel involving a family living in the Western Springs Transit Camp around the mid 1940s. How they lived, interacted with each other, and conditions in the camp forms part of their story.
National Library have provided photos and a report written by C. J. Melton. Lisa Truttman has given me a copy of her research. What I need is an account of life in the camp so as to not misrepresent the conditions. Your privacy will be respected and if published you will be acknowledged if wished.
If anyone can assist with information I would love to have a conversation and a cup of tea.
Rae Hilhorst, 817 8082, hilhorstrae@hotmailcom

PINESONG SHOP

We have a small shop in the village, run by residents to provide
non-perishable goods to save you going out to the supermarket
for just one or two items.
Items such as cleaning products, dry goods, cereals, biscuits, toiletries and batteries are available.
There is also a supply of craft items, cards etc. made by residents and suitable as gifts.
The shop is open from 10am to 12 noon on Mondays, Wednesdays and Fridays.
Fresh milk is available from the café


COFFEE CORNER
HILLS CAFÉ
713-715 Richardson Road
Hillsborough

Open: Tuesday–Sunday

This
café was recommended to us by a resident, so we ventured along Hillsborough Road, turning into Richardson Road, there was the Café on the left. It has been open for a year and is very clean and roomy. The staff were very friendly.
The variety of food was excellent, consisting of a large array of sandwiches, cakes and French pastries. Coffee was also good and the prices were reasonable.
We recommend that you try this café. If you would like to extend your outing, you could travel along Richardson Road to Weston Avenue where Kevin Kilsby's Ceramic Studio is located. The garden is a must to look around whilst you are there.
Jean Piper and Mary Lovelock

817 9054 817 9552


HOME COOKING
RUMTOPF
This is a really wonderful combination of fresh fruits, sugar and rum, brandy or vodka which you marinate in a jar until the sugar has dissolved and the flavours have permeated the chosen spirit to make a delicious alcoholic syrup. It should be started now and will be ready for Christmas.
For every 1lb (500g) fruit you will need 8oz (250g) caster sugar and enough rum or other alcohol to cover the mixture.
The idea is that you start with the first fruits of the season and then work your way thorough strawberries, raspberries, red and blackcurrants, loganberries, cherries, peaches and apricots. Avoid melons and apples.
Prepare the fruits as for eating – pick over, hull, stone or de-stalk. Toss the fruits in the right amount of sugar and leave to stand for about 1-2 hours to draw the juices, then tip them into a Rumtopf jar or a wide necked jar with a lid – it must be deep enough so the fruit can be layered. Add sufficient spirit to submerge the fruit (press cling wrap on to the surface to keep the fruit under the alcohol), then cover the jar.
As you build up the layers of sugared fruit, always submerge them with your chosen spirit. After adding the last batch of fruit, store for at least a month before using, to give it lots of time to absorb the flavour.
To use: Spoon over ice cream; use to soak the sponge base of a trifle. They syrup can be served as an after dinner liqueur or added to a glass of white wine.
Note: you can use just one fruit if you like, for example strawberries, with sugar and rum.
Janet

E NEWS + +
POWLEY FROZEN MEALS

To order your frozen meals phone 627-0700. There will be a $6 delivery charge which will be delivered direct to your door.
Powley Frozen Meals, ph 627-0700


VILLAGE CARE CENTRE CLINIC
Level 2 Seabreeze Care Centre
Did you know that you can access a wide range of care and support services directly through our team at Pinesong?

Did you know that many of these support services can be funded through the District Health Board?

If you feel you may require personal support services, either short term or long term, please come and talk to us. Leanne MacDonald (Care Services Manager) is here to help! We can work with your GP practice to organise an assessment through the DHB for funded services, such as personal cares, showering support or medication management. Personal care support is not means tested, and is based purely on an individual's need.

Leanne and Celerina are also registered with ACC to provide nursing treatments, such as wound dressings if you have had a fall. There is no surcharge, so no cost to you. If you have an accident, please let us know so we can help with your recovery.

Did you know that on level 2 Seabreeze, we have a number of Suites available for residents to use, for services such as respite, re-cooperation or a short term stay if you are unwell and cannot care for yourself?
If you have a stay in hospital, and are ready for discharge, but not quite ready to go home, talk to us about staying in one of our care suites on level 2 Seabreeze where you will receive 24 hour care.

Details and costs of our full range of private services are available through reception, or on level 2 Seabreeze. We are always available to talk to you about how we can help now and in the future.


ECARE VISIT

Sonja from ECARE will be visiting the village on Monday 19 September from 10.15-10.45am in the Care Centre. If you are in need of a refresher, or new to ECARE please come along. If you are not sure what ECARE is, it is a resident self-monitoring system, where you can do your own blood pressure and weight.


TRIAL NURSING CLINIC
We are pleased to let you know that we will trial a free Nursing Clinic to residents twice per week. You will be able to come to the Clinic on a Tuesday and Friday from 10.30-11.00am, no booking's required. Please come to Level 2 Seabreeze and make you way to Care Suite No 10. Either Celerina or I will be available to check your blood pressure, attend to any wound dressings that you have, offer advice about services and support or we can refer you on to the right person. If you visit us outside of these hours a charge will apply. Remember though, if you have had a wound caused by an accident the wound dressing is all covered by ACC and there is no cost to you at all at any time of the day. Leanne and Celerina


Leanne MacDonald
Care Services Manager

PHYSIOTHERAPY

Back pain will affect at least 80 per cent of us during our lifetimes. With millions being spent each year on managing the condition — much of it on unnecessary tests and entirely ineffective treatments — three leading back pain specialists separate the facts from the fiction with this very common but debilitating condition.
Bed rest is not helpful for back pain
In the first few days after the initial injury, avoiding aggravating activities may help to relieve pain. However, there is very strong evidence that keeping active and gradually returning to all usual activities (including work) is important in aiding recovery. In contrast, prolonged bed rest is unhelpful, and is associated with higher levels of pain, greater disability and poorer recovery.
Back pain is common and normal Experiencing back pain is like getting tired or becoming sad; we don't necessarily like it, but it occurs to almost everybody at some point. What isn't common, however, is not recovering from back pain. Most acute back pain is the result of simple strains or sprains and the prognosis is excellent. Within the first two weeks of an acute episode of pain, most people will report a significant improvement in their symptoms with almost 85% of people fully recovered by three months.
Scans are rarely needed Both healthcare professionals and members of the public often consider getting a scan "just in case" there is something serious involved in their pain. However, all the evidence suggests scans only show something truly important in a tiny minority of people with back pain.
Back pain is not caused by something being out of place There is no evidence that back pain is caused by a bone or joint in the back being out of place, or your pelvis being out of alignment. For most people with back pain, scans do not show any evidence of discs, bones or joints being 'out of place'. Of course, it is worth noting that many people feel better after undergoing treatments like manipulation. However, this improvement is due to short-term reductions in pain, muscle tone/tension and fear, NOT due to realigning of body structures.
Surgery is rarely needed Only a tiny proportion of people with back pain require surgery. Most people with back pain can manage it by staying active, developing a better understanding about what pain means, and identifying the factors which are involved in their pain. This should help them continue their usual daily tasks, without having to resort to surgery. On average, the results for spinal surgery are no better in the medium and long-term than non-surgical interventions, such as exercise.
The perfect sitting posture may not exist
Should we all sit up straight? Contrary to popular belief, no specific static sitting posture has been shown to prevent or reduce back pain. Different sitting postures suit different people, with some people reporting more pain from sitting straight, others from slouching. So, while slouching gets bad press, there is no scientific evidence to support this. The ability to vary our posture, instead of maintaining the same posture, together with learning to move in a confident, relaxed and variable manner is important for people with back pain.
Lifting and bending are safe
People with back pain often believe that activities such as lifting, bending and twisting are dangerous and should be avoided. However, research to date has not supported a consistent association between any of these factors and back pain. Of course, a person can strain their back if they lift something awkwardly or lifting something that is heavier
than they would usually lift. Similarly, if a person has back pain, these activities might be more sore than usual. This, however, does not mean the activity is dangerous or should be avoided. While a lifting or bending incident could initially give a person back pain, bending and lifting is normal and should be practiced to help strengthen the back, similar to returning to running and sport after spraining an ankle.
Poor sleep influences back pain When someone has pain, a good night's sleep can be hard to get. However, it works both ways as sleep problems can lead to back pain in the future. In the same way that poor sleep can make us more stressed, give us a headache, make us tired or feel down, it can also cause or prolong back pain. Therefore, improving sleeping routine and habits can be very helpful in reducing pain.
Stress, low mood and worry influence back pain How we feel can influence the amount of pain we feel. Back pain can be triggered following changes in life stress, mood or anxiety levels. In the same way that these factors are linked to other health conditions like coldsores, irritable bowel syndrome and tiredness, they have a very large effect on back pain. As a result, managing our stress, mood and anxiety levels through doing things we enjoy, and engaging in relaxation can be really beneficial in helping back pain.
Exercise is good and safe for back pain Many people with pain are afraid of exercise and avoid it as they think it may cause them more problems. However, this is not true. We now know that regular exercise helps to keep you and your body fit and healthy, and actually reduces pain and discomfort. It relaxes muscle tension, helps mood and strengthens the immune system once started gradually.
Don't pay more for 'back pain' medicines Some pain medicines have been promoted as specifically targeting back pain but that is not how they work. If you take a pain tablet your body has no way to just send the medicine to your back; or just to your knee if you have knee pain. As well, if you look at the medicine packaging you will see that the back pain formulation is the same as the osteoarthritis version and the period pain version and the headache version. You don't have to pay more for the back pain version.
Strong painkillers aren't the answer Many people think strong pain needs a strong painkiller. That is wrong. If you have a new episode of back pain you should start with a simple painkiller. Strong pain killers such as those containing an opioid do provide a little more pain relief, but not a lot more, and they have greater potential for side effects.
Ongoing or persistent back pain is different. Long term use of strong painkillers is rarely a good management option, particularly if that is the sole treatment. There are now some newer pain management programs that can help people with persistent back pain come off strong painkillers without making their pain worse.

If you are experiencing pain, your onsite Physiotherapist can help relieve the pain and get you moving again. Talk to your Nurse Manager to make an appointment.

Anouschka De Gourley

PINESONG'S BEAUTY THERAPY
With Kimberley Vautier
Internationally qualified and trained since 1987

Ph 6649 or 817-1800, or 817-3606 after hours. Hours: Wed, Thur 9am-5pm

My Pinesong answer phone is only cleared on the days that I am at Pinesong. Please call the after hours number outside these times to ensure a prompt response.


TREATMENT LIST

Facials 1 hr $58

Inclusive of a double cleanse, brow shape, exfoliation, facial, neck and shoulder massage, mask, moisturise and eye cream. A wonderful treat and your skin will love you for it.

Massage ¾ hr $43

Relaxing back and neck massage.1 hr $56

Manicures ¾ hr $38

Nail and cuticle care, hand and arm massage and polish. Keep your hands and nails in top condition.

File and polish $19

For a special treat.

Pedicares ¾ hr $43

Soak in a pedi spa, exfoliation, nail and cuticle care, dead skin removal, foot massage and polish. Don't forget your feet need some TLC too.



Express Mani/Pedi ½ hr $29

Nail and cuticle care and dead skin
removal.
Great for those who find their feet seem
a little further away than they used to.

Waxing

½ Leg wax $25
Full Leg wax $42
Bikini line $17
Underarm $17
Forearm $24
Lip and/or chin $14

Eye treatments

Lash tint $23
Lash and Brow tint $27
Brow shape (pluck or wax) $14

Lash and Brow tint and shape $29
Brow tint and shape $18

REFLEXOLOGY
Raewyn Coburn who did her placement at Pinesong last year for her refloxology training is now offering reflexology service for the village residents every Tuesday and Thursdays on level 2 of Seabreeze. Anyone wanting an appointment please contact her directly. Her email address raewyn.auckland@gmail.com, mobile: 0211710807 or home number 8176089.


LAB TESTS
Labtests Time Change
Labtests will be here at 2.30pm every Monday, Wednesday and Friday.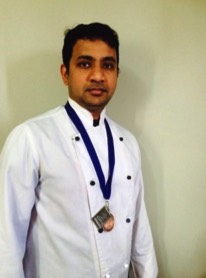 Silver Award for Naveen



Last weekend, the kitchen team took part in the Senior Lifestyles section at the NZ Chefs' National Competitions. Sham was awarded a Merit Certificate in the Open Duck Category, Naveen was awarded a Bronze Medal in the Open Pork Category and Raj was awarded a Merit Certificate in the Barista Championship. We are very proud of their achievements and the hard work they have all put into competing. Well done to all of you!

At the recent Senior Lifestyle Cuisine competition Naveen won the Silver award.
A fine effort!




Cafe & Restaurant

Sunday 25 September 12.15pm
Roast pork with roast potato and roast vegetables $13.00

Wednesday 28 September Residents Barbecue Night

Friday 28 September Fish and Chip Function (see below)

Café Lunchtime Daily Special

26th September - 2nd October
Beef lasagne with salad and chips ... $10

FRIDAY 28th SEPTEMBER at 6.15pm
——
TWO COURSE DINNER $12

Fish and Chips Night


Restaurant Notice

Ordering a meal: Bookings are essential for Wednesday and Friday at 6.15pm. Meals should be booked at Reception before 1pm the day it is required. Meals outside of bookings are at the Kitchen Manager's discretion.
Please order through Cafe for delivery or collection. Pick-up $12, dessert $2.50; delivery $2. Residents may collect these takeaway meals at 5pm from the Cafe.
Wednesday, Friday and Sunday dinners served seated in the Restaurant as usual.

Many thanks, Naveen


Congratulations to our kitchen staff

AT THE AUCKLAND REGIONAL COMPETITIONS HELD RECENTLY
RAJ – Kitchen Team, was awarded Silver Medal in the
Barista Championship

NAVEEN – Senior Barista Championship, was awarded Bronze Medal

Next month Pinesong Kitchen are entering the New Zealand National Barista Championship


Weekly Dinner Menu 26th September - 2nd October
Pick-up $12, dessert $2.50; delivery $2. Residents may collect these takeaway meals at 5pm from the Cafe.
Wednesday, Friday and Sunday dinners served seated in the Restaurant as usual.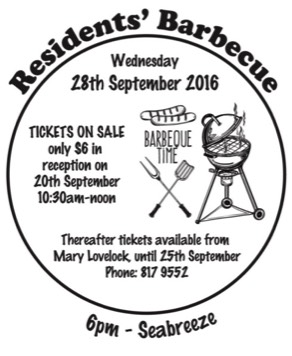 MEAL DELIVERY SERVICE

Could you please arrange with Staff or Caregiver for the plates to be returned to the Restaurant kitchen. Thank you.

Information regarding the Café

Dinner is available every Wednesday and Friday in the restaurant at 6.15pm
(please order at reception)
Apart from once a month when there is the residents BBQ
We also have a Monthly Function once a month (will be advertised in Pinesong Press)

A variety of frozen dinners are available for collection at $8 (pls see café for availability)

Residents may also order a dinner from our weekly menu shown above.
These are either to be collected from the café around 5pm or we can deliver for a $2 charge

Sunday lunch only has to be booked if you have a large number of guests

Any queries please contact reception




Hi,

As the creator and manager of this website I have endeavored to portray the everyday life and activities of our village from the
residents' perspective.

Your comments and contributions are welcome and to this end I invite you to use the
'Contact Us' page
.

Deryck Hunt