The first day of the rest of our lives

Hello everyone,

The Craft Room Extension is nearly complete, and looking great (and enormous)!! The new flooring has been laid, and the painting is being finished today.
The preparation work has started on the Cliff Stabilisation Work, between The Point and Cliffview. The contractors are busy building a wooden walkway for access and materials, which will be dismantled and removed on completion of the work. If you have any questions following my letter last week regarding this project, please don't hesitate to contact either myself, Neil or Evan.
We are waiting for the date to be confirmed for the re-lining of the pool and spa pools; as soon as we know the date, we will advise you, along with the arrangements to move some of the gym equipment across to the Rata Room.
ECare equipment – if you haven't yet tried out our new facility on Level 2 Seabreeze, please do pop along and see how it works. After a short session with either Leanne or Celerina, you will be able to take your own blood pressure, check your pulse and your weight. For those of you who are using the equipment but haven't created a folder of your own, don't forget to delete your recordings from the screen before finishing.
To the side of Reception, we have some information on how you can claim your free tool kit through West Auckland Trust. All you need to do is complete your details on the voucher and take along evidence of your address. This kit is available to collect from many local outlets.
I hope you all have a lovely weekend, see you next week,

Theresa Henson
Village Manager

COMPUTER TUITION

Glen Eden and Titrangi Library are offering a range of free digital help and services. These include Beginners Computer Classes, Microsoft Word and Excel, Beginners computer graphics, Digital drop in – device help. Other services include, Book a librarian sessions – 1 on 1 help in a variety of topics including everything covered in the previously mentioned classes, Email setting up and using, Facebook, device help – tablets, smart phones and laptops. Help with downloading the libraries Ebook and audio books, free to your devices. Depending on Numbers, Librarians may be able to offer this service at Pinesong. Expressions of interest can be made on the form available in the area behind Pinesong Reception.
Evan Rudolph Assistant Manager


HEAT PUMP SERVICING

Our contractor Excel is offering a bulk price of $30 incl GST per service to residents who want their heat pumps looked at before winter sets in.
There is another company called the Heat Pump Cleaning Company that has done servicing in the past & is following up with previous clients regarding servicing for this year. They are a legitimate servicing company that some Metlifecare villages do use however we have not organised them ourselves and the choice of contractor is totally up to the resident.
If you want your heat pump serviced by Excel please contact reception and they will put you on the list which will be at the desk for one more week then we will let everyone know when the contractor is booked in.
If you have any questions please don't hesitate to contact me
Neil Forrest
Maintenance Supervisor


PEST CONTRO
L

Pinesong resident Hank Spijkerbosch is well known for protecting our local fauna and flora. Hank reports that his pest control programme has resulted in the demise of 38 rats and 185 opossums from the bush areas surrounding Pinesong between 10/3/16 and 10/05/16. That is a fabulous effort. Thanks Hank.
Evan Rudolph, Assistant Manager
BIRD RESCUE VOLUNTEERS
Meeting Thursday 26 May 11am Seabreeze
Yvonne Dufaur and Alice Worsley have organised to meet with the residents that have submitted their names as interested in volunteering for Bird Rescue. Any one else that may be interested is welcome to come to the meeting where presentations will be given by Bird Rescue and their Veterinarian on what Bird Rescue do and how people might help. The meeting will be in Seabreeze Lounge on Thursday next week, 26 May at 11am. All residents are welcome.
Evan Rudolph Assistant Manager
SUNDAY@3

Pinesong's non denominational Church Services
Where: Bay View Lounge
When: This Sunday, 22 May at 3pm
Speaker: David McBride
Soloist: Sarah McBride
Our speaker this month is David McBride who is a Baptist minister. He is an excellent speaker. His daughter Sarah is our soloist. She is an accomplished musician and soloist and I'm sure you will enjoy her items. Join us also for our much loved hymn singing followed by a good chat over tea coffee and biscuits. A warm welcome to everyone.
Deryck Hunt 817 3755


QUIZ!
-Easy Peasy!
A remarkable thing happened at the last Quiz. It was won (easily) by an all male team.
Now you may well ask – what is so remarkable about that? Well, the fact of the matter is, that women asked all the questions. The men even achieved nine out of ten for a round on fashion (and would have got ten out of ten if they had listened to me – Ed!).
Next Quiz on Saturday 4 June, all the questions will be asked by men – I promise they won't be all about sport, or cars or computers! Tony Cross 1 Manukau


LOCAL KNOWLEDGE?

Keep in Touch!
Titirangi
If so, U3A (University of the Third Age) could be just what you're looking for! Come along to hear
Bruce and Trixie Harvey speak about the
Wreck of the Orpheus
Bayview Lounge at 1.30pm on Tuesday, 24 May
Bruce and Trixie are long-time Titirangi residents and Bruce is a descendant of a Whatipu/Huia pioneer family. They have a particular interest in the history and biology of the Waitakere Ranges and have published a number of books on the area. In 2013, Bruce helped to organise the commemoration of the 1863 maritime disaster in which HMS Orpheus was shipwrecked on the Manukau Heads. Bruce and Trixie have an unparalleled knowledge of this fascinating piece of local history. Visitors welcome.
To learn more, visit:
www.titirangi.u3a.nz
or contact
Ted Erskine-Legget 817 5208


RESIDENTS'BIRTHDAY AFTERNOON TEA

MONDAY 30 MAY
3pm Café area
To welcome, and celebrate Residents' Birthday for the month of April/May. Our Speaker this month will be Rosemary Steane. Her topic will be her trip to Turkey to commemorate 100 years of ANZAC at Gallipoli, should be a good topic for the Oldies!!
Joan Gasparich


404 JAZZ

Our next session is on Thursday 26 May at 7.15pm in the Matai Room, 1st Floor Seabreeze. We shall be featuring Mills Brothers.
Al and Dennis


OPERA APPRECIATION

The next meeting of the Opera Group will be on Friday 27 May at 10am in the Matai Room. I will be continuing with Rusalka by Dvorak, Acts 2 and 3. All welcome.
Kate Methven, 817 9804


BACK TO THE 50s

New Lynn RSA
Sunday 22 May
10am-noon
Rides for the Elderly and morning tea. Organised by "Petrol Heads" in their 1940s and '50s vehicles.


LAST NIGHT AT THE PROMS

Queen's 90th Birthday Celebration
Sunday 3 July, Auckland Town Hall 5.30pm
The Auckland Symphony Orchestra, Stellar Singers.
Cost: $49.90 plus bus if more than 11. Sign your name on the form behind Reception, if interested.


OTELLA OPERA TICKETS

TWO FOR THE PRICE OF ONE!
We have two seats booked for the Auckland Philharmonia Orchestra's Opera in Concert, Verdi's Otello, on July 29th in the Town Hall. Unfortunately we will be away and would like the tickets to be used. They are ' A ' Reserve seats in the Circle, E19 -20. If you would like to have them contact: Janet Cross 817 6066 or email
janetcross@xtra.co.nz
CROQUET@PINESONG

The Drawn Pairs competition is moving along nicely with the weather in our favour so far. This is a reminder that we welcome new players. We play on Monday and Friday afternoons from 1pm but have many members only too willing to give some introductory help at any other times.
I mentioned to Wally Martin that the cork surface of the notice board he built for us a while ago had been partly affected by the sun. Almost straight away he had fixed it with a new sheet so thank you Wally.
Janet Cross 817 6066

ANDRE RIEU!!!

Tuesday November 1st @ 8pm. Vector Arena Lower bowl seats Cost: $202.50
I have managed to hold 10 seats for this once only concert. Five people have told me that they would like to go. So there are five seats left. All excellent (gold reserve), but not cheap. I will try and get the Pinesong bus to take us. If interested put your name down on the booking form behind Reception. Any questions:
Margaret Topzand 817 3893


WE NEED YOUR SUPPORT

All is good In The Hood!
Members of our Team will be on the court again this year at Z Green Bay. We were pleased with the number of Pinesong Residents supporting our cause last year and hope for the same response this year.
Competition will be fierce so please vote for Green Bay Blockhouse Bay Community Patrol, it is going to be a tight race to come out on top.
For those who are not up with the play - Here's all you do: When next passing Z Green Bay even if you don't need a fuel 'top up' a small purchase is necessary to receive an orange disc from the checkout, you then pop it in the voting box under the heading Community Patrol on your way out from the cashier.
There are four organisations all after funding and the group that gets the most votes' stands to win $1,000 and be eligible in the main draw to win a much larger sum from the entire Z Station Group
This is wonderful opportunity and I thank you for your support. Ray Warren Patrol Coordinator, 817 5500


HEARING STUDY

Volunteers Wanted
The University of Auckland is running a Hearing Study at Pinesong and needs people to volunteer for a free hearing assessment. We are doing this study because in New Zealand we have very little information about the hearing abilities of our older adults. This research project aims to remedy this, and potentially help improve the hearing services available to people that they may need as they age.
If you participate you get a free hearing assessment on site at Pinesong at a time to suit you. It doesn't matter if you already use hearing aids or not. All results are confidential.
Interested? To find out more contact:
Pinesong Reception, ph 817 1800


PINESONG RESIDENTS COMMITTEE 2016

The following are the newly elected
members of the Committee.
Activities they will liaise with are also shown.

Chairman Ken Webster Sport
Secretary Geoff Hopkins Library
Treasurer Marion Millar Barbecue
Welfare Officer Deryck Hunt ChurcH
Committee Aileen Keery Garden, Choir, Blokes Shed
Delwyn Battersby Assistant Welfare
Nola Maurice Bar
Theresa Henson, Manager (ex officio)

Correspondence to the Secretary at Villa 408 or preferably by email at
geoffhop@ihug.co.nz


KNITTERS NEWS

The Well Foundation at Waitakere Hospital were thrilled to accept the amount as well as the variety of offerings which I delivered. I had counted 10 rugs/blankets as well as numerous cardigans, jumpers and hooded jackets along with singlets and hats. A grand effort especially as we haven't had weather which was particularly suited to knitted or crocheting large items. Should any of you need to build up your supplies I have had a number of donations of wool recently so please contact me if you are running low.
Many thanks to you all for the grand efforts you put into this great charity.
Anne Clarke 817 8408


FITNESS CENTRE

Thanks to the Residents' Committee we have ordered a new upright bicycle. It is the same brand and has all the same features as the existing recumbent cycle. The old upright bike will be kept as I know some people like using it – perhaps when they use the new one they will change their minds.
The new one won't be here for a few weeks because of supply problems so it might have to be installed in our new temporary gym in the Rata Room.
Tony Cross


AQUASIZE

Even though the mornings are getting cooler the pool temp remains at 30c. Join us for Aquasize Tuesday and Friday at 9am.


TABLE TENNIS

Singles Competition
All those interested please enter your name on the sheet provided in the Table Tennis Room. The draw will be on the 12th May at 2pm. Lois


AUTUMN THURSDAY WALKS

Jocelyn flew to Queensland mid March so Gillian once again took over leading the Walking Group. The weather continues to be great for walking.
April 7 saw 16 enjoying the Kiwi Esplanade over the Mangere Bridge. The tide was high and the Manukau Harbour looked glorious.
Jocelyn arrived home pleased to leave the heat of Queensland. We walked from Giletta St, Lynfied up and along the very steep track to Himalaya St then Halsey Drive and back via Fair Sea, lovely views.
Mission Bay was our next walk – it was school holidays and very windy. Always a great place to walk.
Our final walk for April was to Pt Erin Park. We walked from the car part to Westhaven admiring the Harbour and Bridge. A great wooden boardwalk lead us along almost to Victoria Park. We then crossed the pedestrian bridge and walked beside the motorway along old St Mary's Bay back to Shelley Beach Rd and Pt Erin.
● If anyone has a Pinesong shirt they are no longer wearing would you please leave it at Reception or Manukau Apt 14 with my name on it as new members would like to have a shirt for our uniform.
Jocelyn Cartwright


THE BLOKES SHED

This is a facility for use by all capable residents of Pinesong. Ladies this includes you, please feel free to avail yourself of a remarkable DIY area with a wide range of equipment.
To keep us safe, all users of the Blokes Shed are requested to follow our Housekeeping Rules. As displayed on the entrance door.

• Only residents of Metlifecare Pinesong may use the amenities in this workshop.
• Prior to using the workshop you must have signed an "Authority and Disclaimer Form". These are available at Reception.
• To gain access to the "Blokes Shed" only one key is available from reception. You must have already signed an "Authority and Disclaimer Form" . You are then required to "personally sign in and sign out" for the key each time you visit the shed. Individual keys will not be issued.
• If you wish to donate an item, please contact Evan Rudolph (Assistant Manager) or Mark Leaf (Maintenance) in the first instance. Please do not take items directly to the Workshop.
• Please be aware that any donated item will become part of the facility and may be stored, used or discarded at any time.
• Please respect other users CLEAN UP THE WORK AREA AFTER USE.

MANUKAU GARDEN AREA

After creating a garden area outside Manukau Apartment Building over 15 plus years, I am going to have to remove most or all of it to make way for the 'new' Manukau building. If any resident has a surplus of medium to large pots or plant troughs I would be most grateful to receive them. I plan to put as many plants as possible in containers so I can re-plant a new garden elsewhere (somewhere?) at a later date.
Please phone and I will be happy to collect any of the above at a time which suits us both.
Jocelyn Cartwright, 815 4127, 14 Manukau Apts


ART CLASSES

The Art Class is now in recess until alterations have been completed to the Craft Room. All our participants will be informed when we receive the starting date.
Keith Burge


PINESONG SHOP

We have a small shop in the village, run by residents to provide
non-perishable goods to save you going out to the supermarket
for just one or two items.
Items such as cleaning products, dry goods, cereals, biscuits, toiletries and batteries are available.
There is also a supply of craft items, cards etc. made by residents and suitable as gifts.
The shop is open from 10am to 12 noon on Mondays, Wednesdays and Fridays.
Fresh milk is available from the café


GARDENING CIRLCE
Hello everybody,

Some residents
have been calling me The Red Baroness as I tear around on my scooter so perhaps I need a flag of some kind but what would be even better is to have a little trailer at the back for my buckets. Just kidding! When this edition goes to print our meeting will be over but I would like you to know that it is our second birthday of the Garden Circle and we are having cake. Happy Birthday to us. We also will be talking about the Citrus Grove which is going to be planted at the end of the Duck Pond: two lemon trees have already gone in down there. Feijoas and guavas will probably be planted up at the vegetable plots. It has also been suggested for extra lemon trees to be planted in other areas around the village as so many of you love your lemons. Because trees help keep the soil from dropping away why not make them fruit trees as well as natives.
If you get the chance while walking in the bush please take a look where the Garden Shed is and see our latest addition, we now have the best bark and soil bins in the West, perhaps even the whole of New Zealand. Thanks to the Committee for helping the Garden Circle so much and to Wally for his building skills.
A tap has been installed at the end of the Duck Pond to help get this area established so that is a future project along with many others. Many residents are working hard helping to get planting going with Manukau in mind. It is a hive of activity in that area. If you are walking up the road towards the roundabout by Harbour keep a look out for Ted Erskine-Legget's Tecomanthe vine which is coming into bloom. This is a rare vine and we are lucky enough to have one at Pinesong. It can also be called The Three Kings Vine and has a very interesting history.

Aileen Keery Villa 108, 817 3399

COFFEE CORNER

The Wardroom
Unit 1B
6 Ward Street
New Lynn
Phone: 021 02677343
Open – Monday - Friday
On our travels we came across this coffee/take out kitchen. It is called The Wardroom and is situated in Unit B 1/6 Ward Street, New Lynn.
Coffee is good, but this is essentially a take out bar as there are a few outside tables, but no seating inside, so only good for sunny days.
However, the young lady owner offers a good selection of fresh salads, sandwiches, sweet and savoury treats and home made pies. She cooks daily and has a small selection of take away meals at a reasonable price. She also offers outside catering service – this is a young person who is hard working and enterprising and deserves our support.
Jean Piper and Mary Lovelock
817 9054 817 9552


HOME COOKING
RUMTOPF
This is a really wonderful combination of fresh fruits, sugar and rum, brandy or vodka which you marinate in a jar until the sugar has dissolved and the flavours have permeated the chosen spirit to make a delicious alcoholic syrup. It should be started now and will be ready for Christmas.
For every 1lb (500g) fruit you will need 8oz (250g) caster sugar and enough rum or other alcohol to cover the mixture.
The idea is that you start with the first fruits of the season and then work your way thorough strawberries, raspberries, red and blackcurrants, loganberries, cherries, peaches and apricots. Avoid melons and apples.
Prepare the fruits as for eating – pick over, hull, stone or de-stalk. Toss the fruits in the right amount of sugar and leave to stand for about 1-2 hours to draw the juices, then tip them into a Rumtopf jar or a wide necked jar with a lid – it must be deep enough so the fruit can be layered. Add sufficient spirit to submerge the fruit (press cling wrap on to the surface to keep the fruit under the alcohol), then cover the jar.
As you build up the layers of sugared fruit, always submerge them with your chosen spirit. After adding the last batch of fruit, store for at least a month before using, to give it lots of time to absorb the flavour.
To use: Spoon over ice cream; use to soak the sponge base of a trifle. They syrup can be served as an after dinner liqueur or added to a glass of white wine.
Note: you can use just one fruit if you like, for example strawberries, with sugar and rum.
Janet

E NEWS + +

OUTDOOR BOWLS
Good morning everyone. Although not very welcome it seems at last that we might be starting to feel the effects of the autumn season with temperatures dropping a little over the last 2-3 days.
Last Saturday the Social Committee of the Outdoor Bowls Group organised a fun afternoon comprising games of Indoor Bowls, Table Tennis and Pool. About 30 members and partners participated in the games with the most popular activity understandably being Indoor Bowls. The Pool Table proved to be second favourite and the table tennis tables understandably being the least popular due to the faster pace of the game. Those of us who played table tennis needed the bar open much earlier to help the recuperation process. Those who participated in the games seemed to enjoy the activities they took part in.
A Happy Hour followed the sports activities and my thanks go to Nola Maurice, Mike Barber and Lil Gosling who manned the bar and looked after the needs of a thirsty group of people. I would also like to thank again the three lovely ladies of the Social Committee who along with a little help from yours truly, arranged the sporting activities and the fine meal prepared by Naveen and his staff from the Pinesong Café. To my knowledge everyone who attended thought it was a wonderful meal. Many thanks to Naveen and his team. Many thanks also to our Village Manager Theresa and her husband Rick for attending the entire afternoon and evening activities. Theresa and Rick were among the first to arrive for the sports activities and I have it on good authority that they both enjoyed the games and the meal afterwards.
Finally I would like to acknowledge and thank my helpers on the bowling green, Dave Annan (Wednesday) and John Horder (Saturday), who do a wonderful job organising the draw for bowls while I am off site still trying to learn how to play golf. You may wonder why I still try to play this frustrating game, but there is a little story behind it which hopefully will keep me going back for another 12 months.
Many thanks also go to Bill Mules who puts the mats and jacks out on a Wednesday and Saturday morning thus helping Dave and John. I was only made aware of Bill's involvement a few weeks ago and therefore I wish to acknowledge his support.
You may all rest easy now for a while as I do not plan to prepare anything for the Pinesong Press during the winter months unless something unforeseen occurs which warrants attention.
Don't forget that Outdoor Bowls continue over the winter months and we always welcome new members regardless of the season. There are a few sets of bowls in the shed for anyone to use if you do not have your own. So come along and join us any time you fancy.

John Crow, Convenor, 817 7568


POWLEY FROZEN MEALS

To order your frozen meals phone 627-0700. There will be a $6 delivery charge which will be delivered direct to your door.
Powley Frozen Meals, ph 627-0700


QUOTE...

Life would be infinitely happier if we could only be born at the age of eighty and gradually approach eighteen
—Mark Twain
VILLAGE CARE CENTRE CLINIC

Level 2 Seabreeze Care Centre

Hello Everyone,
Thought it was timely that I updated the village about our ACC services we can offer residents here at Pinesong.
Both Celerina and I are registered ACC providers. That means if you sustain a wound or skin tear accidently, we can dress the wound free of charge as we claim the cost of the dressing through ACC. So if you unfortunately manage to get a wound by catching your arm on a door, falling over, etc. you can see us Monday – Friday at Level 2 Seabreeze, or if mobility is a concern for you, we will come to your house. If the wound occurs outside of working hours, the homecare staff are trained in workplace first aid and can attend to your wound and we can see you when we are next due to work!! In addition if you see your family doctor for a wound caused by an accident, we can still see you free of charge as long as we have your ACC claim number, which the doctor will provide you with.
Any questions you may have, please give me a call,
Leanne McDonald

At Pinesong we have an activity programme that the Serviced Apartment residents enjoy each week day. There are sessions from gentle exercises, through to arts/crafts, sing-a-longs and outings. If you are a resident out in the village or are caring for a loved one who is unable to go out into the community for socialisation and you would like to partake in activities again, please feel free to phone me regarding session times and costs.
Currently I am looking at alternative activities for the programme at Pinesong. Many of my Serviced Apartment residents talk about Probus and interested in other activities, hobbies and experiences. So if you are a resident out in the village who has a special interest, hobbies, or have been on an interesting holiday and able to share that with others, please contact Skevi our Activity Coordinator in the Care Centre.
Leanne MacDonald
Care Services Manager


ECARE

wellness through technology
ECare Digital Health System
Pinesong • Tuesday 15 March 2016

We are pleased to announce that Pinesong is installing an ecare digital health system on Tuesday 15 March 2016
What is it?

ecare will provide all residents in the village and village staff the opportunity to monitor their own blood pressure, pulse and weight on a regular basis.
Access to a range of health, news and web sites and announcements that relate to village and local health initiatives will also be available.
Once you've been trained how to use it, you can use it on your own at your own convenience.

Who should use it?

Any one who has been advised by their GP to have their blood pressure, weight etc checked regularly
Any one who is wanting to keep an eye on their blood pressure or weight – or even just to check it occasionally.

Where?

The kiosk and equipment will be set up inthe Care Centre Level 2

How?

Training for residents and staff will be held by Sonja Reid from ecare on Tuesday 15 March 2016.. After you have been trained, it's all yours to use when and how you choose.

Register:

You must register to ensure that you receive maximum benefit from your training. Your training will take 15 minutes.
You can register "on the day' directly with Sonja, after the main presentation in Seabreeze Lounge, commencing at 10.30am

EAR HEALTH

Monday 23 - 24th May at 9am

The Mobile Ear Nurse will be at Pinesong using mico-suction to safely remove wax. Cost $50, approved ACC $35. To make an appointment contact Reception.

ADVANCED REHAB'S PHYSIO TIP
20 Reasons to Exercise
When your physiotherapist suggests some exercise would be good for you, have you ever stopped to think why? Consider no longer; listed below are the many benefits gained by some regular exercise

20 Reasons to Exercise

Reduces your risk of getting heart disease

Increases circulating levels of 'good' cholesterol

Improves the likelihood of survival of a myocardial infarction (heart attack)

Helps reduce the risk of osteoporosis

Reduces medical and health care expenses

Increases muscle strength

Reduces the risk of developing colon cancer

Helps relieve constipation

Helps preserve lean body tissue (especially important in older people)

Improves mental cognition in older people

Improves balance and coordination

Helps retard bone loss as you age

Helps older people maintain an independent lifestyle

Helps to boost creativity

Improves your decision making abilities

Reduces the risk of developing prostate and breast cancers

Helps to increase the tissue responses to insulin, for better control of blood sugar in diabetes

Helps you to more effectively manage stress and anxiety

Helps alleviate depression

Improves the function of your immune system
So get up and get active! It doesn't have to be hard, walking is great or get along to an exercise class. Try get to the stage where you are a bit puffed but can still hold a conversation, and if you can do more than that, that's fantastic. If you are unsure as to how to start, or what to do, your physiotherapist can help advise you. Contact your nurse manager for an appointment with your on site Advanced Rehab Physio
Anouschka de Gourley Business Manager Advanced Rehab


PINESONG'S BEAUTY THERAPY
With Kimberley Vautier

Internationally qualified and trained since 1987
Ph 6649 or 817-1800, or 817-3606 after hours. Hours: Wed, Thur 9am-5pm

My Pinesong answer phone is only cleared on the days that I am at Pinesong. Please call the after hours number outside these times to ensure a prompt response.

PODIATRIST

Will be here
Tuesday 17th May
Anyone who would like an appointment
please contact Reception


PARKINSON MEETING

MATAI ROOM
Tuesday 17 May 10am-12 noon

REFLEXOLOGY
Raewyn Coburn who did her placement at Pinesong last year for her refloxology training is now offering reflexology service for the village residents every Tuesday and Thursdays on level 2 of Seabreeze. Anyone wanting an appointment please contact her directly. Her email address raewyn.auckland@gmail.com, mobile: 0211710807 or home number 8176089.


LAB TESTS
Labtests Time Change
Labtests will be here at 2.30pm every Monday, Wednesday and Friday.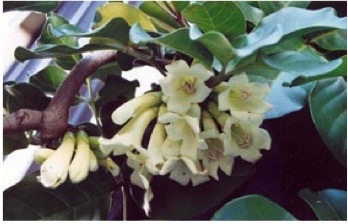 A PINESONG GEM!

If you love native plants, you won't want to miss the
​tecomanthe speciosa which is currently in bloom in
Beach Lane. This plant, also known as the Three Kings
​Vine, is a descendant of a plant first discovered on Three ​Kings Islands, 55km hern tip of New Zealand, ​during a scientific survey in 1945. No other specimens ​have ever been found in the wild. Although the plant may​ once have been common on Three Kings, by the time of its discovery goats had reduced the entire population to a single specimen on Great Island, making it one of the world's most endangered plants. The surviving specimen ​grew on a cliff that was so steep, that even the goats could not reach it. It was rescued by horticulturalists who ​ ​took cuttings from the original plant. Goats were ​ subsequently eradicated from the island. The original ​ ​specimen still grows in the wild, and has developed more​ ​vines in the years since its discovery through the natural ​process of layering.
​Our Pinesong plant normally flowers in July but has been
​unusually early this year and promises a long and
​abundant crop of beautiful flowers​ which appear to be
​adapted for pollination by bats, ​although flowers growing in cultivation are readily pollinated ​by a large number of native and ​exotic birds. The flowers give way ​to seed pods. Seed must be sown ​fresh and should germinate within ​two weeks. If you would like some seed, ​call:
Ted Erskine-Legget on 817 5208
or email
tedel@maxnet.co.nz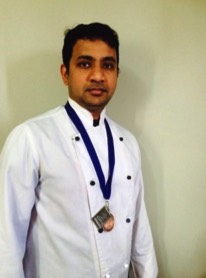 Silver Award for Naveen




At the recent Senior Lifestyle Cuisine competition Naveen won the Silver award.
A fine effort!




Cafe & Restaurant

Sunday 22 May 12.15pm
Roast Lamb with roast potato and roast vegetables $13.00

Wednesday 25 May Residents Barbecue

Friday 27 May Two course dinner (see below)

May dining functions:


FRIDAY 20 MAY
at 6.15pm
3 course . . . $20
Entrée
Cream of pumpkin soup with garlic bread
Mains
Stuffed chicken with bacon wrapped with creamed potato and vegetable medley
Or
Lamb shanks with creamed potato and vegetable medley
Dessert
Feijoa and almond cake with ice cream


FRIDAY 27 MAY
at 6.15pm
2 course . . . $10

Main
Braised steak with chips
and salad

Dessert



Restaurant Notice


Please note that for the Wednesday and Friday night dinners the cut off time for bookings
will be 12pm on Wednesday for Wednesday night dinner (6.15pm)
and 12pm on Friday for Friday night dinner (6.15pm).

Many thanks, Naveen

Cafe and Restaurant Prices

Soup of the day: $6.50
Special of the day café lunch: $11
Fish of the day café lunch: $12
Sunday Roast of the day: $13.50
Frozen meals: $8.50

Milk
1 ltr: $2.60
2ltr: $4.60
Calci trim 1ltr: $2.80


Something New!

We are expanding our soft drinks selection, and shortly the
"Better Drinks Company" will be supplying us with a café fridge with a large range of cold drinks.

If you haven't seen already, we now have an ice block and icecream selection in the café as well.


Weekly Dinner Menu 23rd - 29th May

Pick-up $12, dessert $2.50; delivery $2. Residents may collect these takeaway meals at 5pm from the Cafe.

Wednesday, Friday and Sunday dinners served seated in the Restaurant as usual.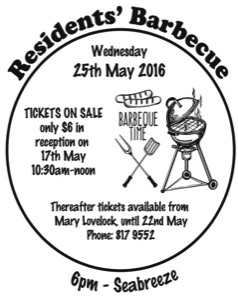 MEAL DELIVERY SERVICE

Could you please arrange with Staff or Caregiver for the plates to be returned to the Restaurant kitchen. Thank you.

Information regarding the Café

Dinner is available every Wednesday and Friday in the restaurant at 6.15pm
(please order at reception)
Apart from once a month when there is the residents BBQ
We also have a Monthly Function once a month (will be advertised in Pinesong Press)

A variety of frozen dinners are available for collection at $8 (pls see café for availability)

Residents may also order a dinner from our weekly menu shown above.
These are either to be collected from the café around 5pm or we can deliver for a $2 charge

Sunday lunch only has to be booked if you have a large number of guests

Any queries please contact reception




Hi,

As the creator and manager of this website I have endeavored to portray the everyday life and activities of our village from the
residents' perspective.

Your comments and contributions are welcome and to this end I invite you to use the
'Contact Us' page
.

Deryck Hunt