The first day of the rest of our lives

Hello everyone,

Update on Manukau:
The first layer of shotcrete has been completed, and water proofing has commenced. The last of the site cut has been completed and slab preparation is now being completed. Work is 2 days behind schedule, and the contractors will be working through to 7pm for the next 3 – 4 weeks while they work on concreting and form work. The area will be lit for work to be carried out safely, but the lighting will be angled down and so should not cause any disturbance. Noisy work does not start in the mornings until 7.30am, but you will see staff and vehicles arriving on site from 6.30am onwards and this is so that "toolbox" talks, health and safety / hazard updates and inductions can be completed. As always, if you have any concerns regarding vehicles, please report these to us immediately, so that we can speak to the Site Manager straight away and address the issue.

Within the next few weeks, further service re-location will be completed, and we are working with Vector and NZ Strong on the final plan and dates for this work. Power will be affected in Harbour, The Point and Peninsula, so generators are going to be installed in the basement garages for the period of the work, so that there is no disruption to you. Once we have the full details, I will be back in touch with you to advise further.

Next week, residents living in the vicinity of the works will receive an invitation to meet with Blair Smith (Operations Manager) and I for another catch up. We aim to hold these individual meeting every 3 months (and will continue to do so for the duration of the project). 4 dates have been organised and appointments can be made through reception.

On Wednesday, Auckland Council spent time in our kitchen for our first Food Safety Audit. This is now a requirement by the council for all Retirement Villages to complete. The verifier advised he was very happy with everything he checked and observed, and is now recommending we receive an A Grade Certification. Huge thanks go to Shesha, Leanne and our whole kitchen team who have worked so hard preparing for this audit. We were overwhelmed to receive 36 feedback forms from Friday's function dinner about how you enjoyed the meal and the evening. Next month, we are planning to have 2 service / buffet stations in place.

Polystyrene Cladding to Seabreeze:
Just to update you all, you may recall that a few months ago we removed two sections of polystyrene cladding to the rear of Seabreeze. This was due to the risk of the cladding becoming separated from the wall and falling in bad weather. All other areas of cladding have been reviewed and are deemed safe at present, however, as part of our Long Term Maintenance Programme for our next financial year (which starts 1 July 2017), we plan to remove all polystyrene cladding and make good the damage. Please accept our apologies for the poor 'look' of the two areas already removed (safety was our first concern) but we will be repairing the walls as part of our maintenance programme over the coming months. Please don't hesitate to contact us should you have any questions or concerns.

Have a lovely weekend, see you next week,
Theresa Henson
Village Manager


Official Notices




SCAM WARNING
Village residents are yet again being targeted by scammers. A situation yesterday was found to be very concerning. A caller purporting to be from Spark had contacted a resident saying their internet would be cut off if she did not log on. They told the resident they had been hacked as a warning light had come on. The resident correctly informed the caller that they would not log on for them and could she have a number to call them back. The caller gave the number as 0800 800 123 which is similar to Spark but not. The resident called Spark directly on, 123 the Spark contact number and was informed by Spark that the call she had received was not from Spark and she was being scammed. Residents are warned that Spark do not make threats and any similar suspicious calls should be ignored.
Evan
Assistant Manager

RUGBY
Please be aware that due to a prior booking, the Rugby on Tuesday evening 27/06/17, Hurricanes V Lions will be unable to be viewed in the Sea Breeze lounge.
We would be happy to play any of the replays for you at a later time.
Evan
Assistant Manager

SCHEDULED APARTMENT FIRE ALARM TESTING
Please be aware that on Thursday 29 June from 10 am the Chubb serviceman will be testing all apartment building fire alarms.
This is a routine check and each building alarm will be tested for just a few seconds.
We apologise for any inconvenience.

Neil Forrest
Maintenance Supervisor

RATA ROOM HEAT PUMP
On Monday 26 June from 9am, our contractors will be installing a heat pump in the Rata room on the ground floor of Seabreeze building. This will require a certain amount of drilling into concrete for the pipework and brackets and unfortunately this will create some noise during the installation.
We do apologise for any inconvenience caused. If you have any questions or concerns, please do not hesitate to contact reception
Thank you
Neil Forrest
Maintenance Supervisor

PARKING IN FRONT OF RECEPTION
Now we have had our reception garden renovated by wonderful Pinesong residents, could we please refrain from parking on the broad white lines so that everyone coming into the village can enjoy it.
Thanks for your anticipated co-operation.

COMPLIMENTARY NURSE CLINIC
We have a complimentary nurse clinic here at Pinesong, every Tuesday and Friday from 10.30am – 11.00am. The clinic is held in the care centre, level 2 seabreeze. The clinic is free, however there will be a small charge for any wound care products (if not funded under ACC) or equipment used for injections. So if you would like a wellbeing check, blood pressure or a wound dressed please see us!
Regards Leanne and Celerina.

EAR HEALTH
Please be advised Ear Health are now also coming on Monday 26th June from 1pm to 5pm as well as Tues 26th June. Please call in to Reception to make an appointment if you haven't already.

PINESONG ACCOUNTS
I would like to remind everyone that Pinesong has the ability to email your monthly accounts. So far 70 residents have made the switch to paperless statements, receiving them as much as 24 hours earlier than the paper variety.
If you would like to receive future accounts via email please let me know by emailing me: lindaj@metlifecare.co.nz
Linda, Administrator

PLEASE REMIND YOUR FRIENDS AND FAMILIES THAT OUR SPEED LIMIT IS 15KPM


PINESONG WEATHER FORECAST
Geoffrey Hopkins has linked his weather station to the local 'grid' to give an even more accurate forecast. Take a look:-

Click on PINESONG WEATHER FORECAST



SING A LONG
Saturday 24th June at 3pm
If you enjoy a sing a long gather around the piano in Seabreeze lounge on Saturday 24th June, at 3pm.
Delwyn Battersby – Ph: 8178636


SUNDAY @ 3
Pinesong's Non denominational Church Services
Where:
Bay View Lounge

When:
THIS Sunday, 25th June at 3.00 pm

Speaker:
Grant Aldridge

Musical Items:-
Judy Nicholls
It will be great to have Grant Aldridge speak again at our service this month. Grant is one of our residents here and will be fresh home from a ministry time in the Phillipines. I'm sure he will have some exciting things to share with us. Join us also for our much loved hymn singing followed by a good chat over Tea/Coffee and biscuits. A warm welcome to everyone.
Deryck Hunt 817-3755


Mid-Winter Appeal for City Mission

As the Christmas City Mission Appeal was so successful the Resident's Committee have decided to have a mid-winter appeal for grocery items only. The appeal will run for 2 weeks from Friday 23
rd
June until Friday 7
th
of July.

Please place your donations in the boxes just inside the main doors at reception. We respectively ask that no donation are past their use by date as these cannot be forwarded to the City Mission.

We hope you will support this appeal in making a difference to families who are less fortunate than ourselves.
Geoff Hopkins, Committee Secretary, 817 8067

EX POINT CHEVALIER 'GET TOGETHER'
Ex Point Chevalier people & friends
15
th
Annual 'Get together'
Saturday, 24
th
June.
1pm – 6pm
Pt. Chevalier R.S.A
1136 Great North Rd
Ray Patterson – Ph: 416 9103


BIRTHDAY AFTERNOON TEA – MONDAY June 26th

To welcome and celebrate Residence Birthday Afternoon Tea for the month of June, our Speaker for this month will be Iona Manaton.
Her topic will be her life experience and time living in Hong Kong for three years. This
will
be of interest folks and well worth listening to, looking forward to seeing you all there.
Remember we start the afternoon at 3pm
Cheers Joan Gasparich
RACE DAY AT PINESONG

Congratulations to Bob – Sharyn and (Son) and all the helpers who put all their time and efforts into a very well organised meeting to be enjoyed by all race goers, Well done.
By the way Bob your tip to bet on horse 6 race 2 cost me $5.00. However Lyn won over $90.00 and presented to me to go out on Tuesday with Mike and his boozy mates on the pub crawl and to enjoy myself.
Thanks
Lyn & Bill
PS:
Next meeting mid October

RESIDENTS' BBQ – WEDNESDAY, 28
th
JUNE 2017
Tickets will be on sale at Reception on Tuesday, 20
th
June 2017 from 10.30am to 12-noon. Thereafter tickets are available from Mary Lovelock – 817 9552 until mid-day Sunday, 23
rd
April 2017.


OPERA APPRECIATION
The next meeting of the opera group will be on Friday June 23 at 10am in the Matai room. This time we will be viewing Falstaff by G Verdi. All Welcome.
Kate Methven – Ph: 817 9804


APO OPERA IN CONCERT TICKETS
We have two tickets for this event on Friday 14 July because unfortunately we have had a change of plans and we are going to be away.
The opera is Manon Lescaut by Puccini.
Our tickets are good seats that cost $208. We will sell them for $100 ono.
An APO Friends Bus will run from here at a cost of $10 a person.
If you are interested, give me a call.
Janet Cross 8176066
QUIZ
Saturday 1 July at 4.00 in Bayview is our next quiz. Bring your $2; there won't be cash prizes, but there will be prizes.
There will be one round about sporting women (or, if you'd prefer, well-know sportswomen) so you can get into some serious study in if you have nothing better to do!
Like last month, we won't have a shared meal on this Saturday, as I am sure many of our usual attendees will want to watch the rugby test match. If you have to ask "What test match?" the quiz may not be for you!
Tony and Janet Cross

MID YEAR SOCIAL PHOTOGRAPHS

The photographs of the mid year social are now on our website. A fabulous evening it was - thanks to everyone involved. The photographs on the web are in low resolution, so if you would like any for yourself, go to the 'Contact' page, request the password from me and I will send it along with instructions of how to download the photographs. There are 30 photographs showing on our website, but the complete 85 photographs in full resolution are available on my private site for you to view!

For the published photos go to:-
The page 'RECENTLY'


Remember to refresh your browser each time you go to our website as the content changes weekly!
Deryck Hunt 817 3755


FITNESS CENTRE TREADMILL

Instructions for use are on the window in front of the treadmill.

For those who still feel unsure about using our new snazzy treadmill, I will run a very short training session at 11.30 this Friday 23 June.

I am quite happy to provide help to use any of the equipment at any other convenient time. Just give me a call.
Tony Cross 8176066
PINESONG ALPHABET – 2017

If anyone would like a copy of Pinesong's very own 'Alphabet', presented at the social evening last Saturday, please give me a ring.
Or scroll down to the bottom of this page to read it here.
Judy Nicholls - 816 9177 (villa 111 The Terrace)


VILLAGE SHOP

Can you spare two hours once a month to help man the Village Shop? No previous experience is required and full training will be given. We sell a selection of non perishable grocery items plus stunning handmade greeting cards and beautiful hand knitted garments made by our own Pinesong residents. Many of our volunteers have been manning the shop ever since it opened several years ago and enjoy the interaction they have with our customers who are of course also Pinesong residents. If this is something you feel you could help with, please phone

Joslyn Tierney, 8175799

For those residents new to the village, the Pinesong Village Shop is located on the 1st floor of the Seabreeze building, down the aisle on the left of Cafe 66 and then take the second aisle on the right. We are open Monday, Wednesday and Friday between the hours of 10.30 a.m. and 12.30 p.m. Not only do we stock a selection of grocery items, but we have lots of lovely handcrafted goods made by the residents of Pinesong, i.e. cards, baby woollens and covered coat-hangers, etc.
Joslyn Tierney
CROQUET @ PINESONG

With only 3 matches to play in the Lorna Stewart Triples competition it is time to make a start on entries for the Kumfs Cup Singles. The entry list will be up on the board all this week and next week with the draw hopefully on Monday July 3
rd
. I will be away from then for about a fortnight so the initial games need to be planned as soon as possible.
MIDWINTER AFTERNOON TEA
All croquet players past and present are invited to afternoon tea on Monday July 3
rd
at 3pm in the Fitness Centre. Please bring a small plate of food to share. We will start with a short meeting, hopefully present the prizes to the Triples finalists and do the draw for the Singles.
Janet Cross. Villa 112 The Terrace 817 6066

KNITTERS NEWS
A big "Thank You" to all those who (a) took some of the finer wools off my hands, and (b) to the lady who has offered to use her magic machine to blend the 3 and 4ply yarns to make them 'morph' into double knit. The Well Foundation did ask me if we could knit mainly D.K. yarns as they are the most popular but we can certainly still use the smaller and finer knits for the Prem. babies. Louise has sent us yet another card which can be seen as usual on the Notice Board at the back door in Seabreeze. It's good to know how much our efforts are appreciated by the Foundation as well as the recipients of our garments and that the slippers we have delivered to date have been very well received. I still have a few slipper patterns should they be needed. A big WELCOME to the new ladies on board with our scheme and many thanks for all your efforts, especially necessary during the cold days ahead. ANNE CLARKE 817 8408

WHATS HAPPENING AT………… HAPPY HOUR?
(4-6pm Fridays)

Lucky door prizes

Raffles

Win a FREE drink

Meet up with friends

Make new friends
COME AND JOIN THE FUN.


A STREAM THROUGH THE BUSH
The Residents Committee has approved to the proposal to the 'Waterworks' provide the ability to pump a continuous flow of water from the pond up into the top of the bush area.

This will mean that when the work on the pond is undertaken, a pump will be installed to provide water to the upper part of the bush area for a stream.

This stream will enable

Water movement throughout the bush area and the pond

Eliminate stagnation and muddy areas

Give rise to extra incentive for residents to enjoy the bush walk

Allow more involvement in the beautification of the bush area

Make the bush area a special asset to Pinesong
Wally Martin 818 7226 or 021 154 5593

COME AND MAKE MUSIC WITH US!
A number of residents have expressed interest in playing together in a group. If you are able to play a musical instrument, or would like to learn to play the ukulele, please contact:
Judy Nicholls 8169177 or 0211552992 (villa 111).

TABLE TENNIS
We meet regularly on Thursday 1.30, Sat 9.30 & the room is available on a Monday at 1.30 for anyone who just wants to come & have a hit. There are plenty of bats & balls.
Lois, Ken & Mary
PETANQUE
- Monday 2pm Start
Hi to all old and new players. Should you feel like a game or just want to have a go we would love to see you. Petanque is played just down past the croquet.
Freda Holes

CROQUET

The Eileen Malim Drawn Pairs Trophy was won by Eileen herself and Ken Jarvis with Bill Mules and John White the runners-up. The current competition is the Lorna Stewart Triples which should be finished by the end of the month when it is hoped to have an afternoon tea prize giving with a short meeting of players.

The centre peg has been made 'in-house' by Wally as previously mentioned and now painted with its six colours by Noel Rogers. So thank you both!
Janet Cross. Villa 112 The Terrace 817 6066

AUCKLAND PHILHARMONIA ORCHESTRA $10.00 Bus bookings
If you have booked your seats for the 2017 season and wish to travel on the "$10 Friends' Bus" please return your form to Liane Hume, Apartment 17, Harbour Apartments, if you have not already done so. (Contact me if you need a new form.)
The first concert is on Thursday 18 February but I need to confirm the bus bookings well before then.
Any residents who may wish to attend a concert on a casual basis can do so by contacting me, preferably a week before the concert, and can pay the $10 on the bus.
Any queries please ring Liane Hume, Ph 817-0476

OUTDOOR BOWLS

Good morning everyone. I hope you are all having a good week.

I had planned not to write anything for this week but regrettably it was pointed out to me that I had made an error in naming Bill Mules as being lead in the winning team of the Triples competition. The winning lead in fact was Colin Wall. My sincere apology to Colin for not naming him in the winning team originally. The winning team was Merv Brimble (skip), Geoffrey Hopkins and Colin Wall. The runners up were Terry Adolph (skip), Hank Spijkerbosch and Diane McWilliams.

A reminder to the four pairs teams who have yet to play their semi-finals, one in the Seniors and the other in the juniors. Both semi-finals must be played by no later than Sunday 18
th
June and the finals of both competitions must be completed by Sunday 2
nd
July.

The Social Committee will meet before the end of June to discuss options for a mid-year function when the trophies for the Triples and Pairs events will be presented. If any member wishes to submit an idea for something different, feel free to contact any one of the Social Committee, Mary Cole, Elva Coulston or Val Eade.

Have a good weekend everyone.

Cheers

John Crow, Convener (Ph 817-7568)
HERB BOXES

The Herb boxes are doing well, residents are picking from The Oval, but not so many from the Conlon Lane and boxes by the Garden Shed in the Bush. These herbs and silverbeet are for all of us and need to be picked to keep them growing. Also if anyone has a surplus of plants don't throw them out plant them in the boxes for all of us to share. These are communal boxes for all of us to use and it is nice to have fresh herbs on hand. I am going to get some more Mint, Coriander, Basil, Parsley and Cress ready for summer. As you are walking by please feel free to pick whatever you need or would like to try. The Celery/Parsley is growing strongly and has masses of flavour. There is plenty of activity in the Bush with volunteers doing a great job keeping on top of tidying up and trying to get pops of colour going. Watering will soon be a busy time as we get into the warmer weather.
Aileen Keery, 817 3399


GARDEN CIRCLE
Moving through the winter thank goodness, I don't know about you but I am not a happy camper in winter and I look forward to the summer so much. I want to remind you all of our Garden meeting in the Matai room on Wednesday 21st June at 2pm. This is always a very relaxed get together of people interested in our surroundings and to catch up a bit with what is happening in the gardens at Pinesong.
Also we seem to have lost our watering can from the Herb Box on The Oval near the croquet courts it is not needed at the moment but will be when the weather gets warmer and dry, it is a fairly large bright green one with yellow accessories.. We are just starting planting fresh herbs in the boxes and will let you know how these are going in a few months. Please feel free to pick leaves from the Bayleaf which is also down in the Oval. Have a great week.
Aileen Keery, 817 3399


AA SENIOR DRIVING COURSE

Keep Your Freedom and Independence
Are you a member of the AA? Are you 80 plus?
Did you know that you can book a FREE in-car coaching session? A few days ago I made use of this service and was mightily impressed. An AA driving instructor came to the village, we drove in my car for a whole hour while she observed my driving style. Before we took off she checked the following: 1) vehicle check, 2) cockpit drill, then while driving, 3) communicating and signalling, 4) car control, 5) hazard identification,6.tips, hints and feedback. My correct seating position was also checked. If this is for you: Phone 0800 223 748 or go to: aa.co.nz/senior-driver and make an appointment. My instructor was Shifali Patel. The whole session was well worth the time it took. And pleasant!
Margaret Topzand, 817 3893


BLOKES SHED

This is a facility for use by all capable residents of Pinesong. Ladies this includes you, please feel free to avail yourself of a remarkable DIY area with a wide range of equipment.
To keep us safe, all users of the Blokes Shed are requested to follow our Housekeeping Rules. As displayed on the entrance door.
Only residents of Metlifecare Pinesong may use the amenities in this workshop.
Prior to using the workshop you must have signed an "Authority and Disclaimer Form". These are available at Reception.
To gain access to the "Blokes Shed" only one key is available from Reception. You must have already signed an "Authority and Disclaimer Form" . You are then required to "personally sign in and sign out" for the key each time you visit the shed. Individual keys will not be issued.
If you have not yet used the Blokes Shed, please contact Evan Rudolph, Assistant Manager, who will orientate you to the workshop and the safety guidelines
If you wish to donate an item, please contact Evan Rudolph or Mark Leaf (Maintenance) in the first instance. Please do not take items directly to the Blokes Shed.
Please be aware that any donated item will become part of the facility and may be stored, used or discarded at any time.
Please respect other users:
CLEAN UP THE WORK AREA AFTER USE

TITIRANGI RSA DINNERS
Our amazing dinners include a $20 buffet with roast vegetables or salad with also a Dessert included. We have a courtesy van that runs every hour on the hour on Wednesday, Thursday and Friday which goes directly to your door to pick up anyone willing to join us here at the RSA. They also get dropped back when they are ready to go home. To book for this just make a phone call and let us know how many and what time 817-6415.
We have regular exciting entertainment, comedy nights, open mic nights and fundraisers. Every second Friday we have live music, for example Shane and the Shazam! band Is performing Tomorrow from 8.00pm which is $10 a ticket, and coming up we have a Dire straits tribute band in June. The RSA puts on entertaining Quiz Nights every second Tuesday of the month from 7.30pm and the last Thursday of the month we have a lunchtime quiz at 1.30pm which is always a good laugh. We have many activities available such as a golf, pool, snooker, darts and fishing. Every couple of months The fishing and golf sections go out on day or over night trips, which they all enjoy. We also have 500 club where they meet every Tuesday around 1.00pm.

For pictures of upcoming events you can check out our facebook page
https://www.facebook.com/titirangirsa/?ref=bookmarks

Laura Richardson

COFFEE CORNER
The Biggest Little Local

1 Shetland Street (off Glengarry Road)
Glen Eden

Open: 6am – 12.30pm

On our travels the other day, we came across a little haven nestled in a very unlikely position situated at 1 Shetland St. Glen Eden (off Glengarry Rd.)

The Biggest Little Local is owned by Jason Baird and his wife, who is related to one of our residents. The coffee is excellent (ask for it hot) and they roast their own beans. A wide choice of cabinet food is on offer with a specialty of savoury and sweet waffles being served from Monday to Saturday.

The spacious and clean the café is decorated in Retro fashion which is both funky and comfortable and it boasts a child friendly area beyond the main café, which is well equipped with toys and a huge collection of National Geographic magazines. This coffee shop funds a Childrens Home in India which the family helped to build when they lived there in 2008.

Well worth a visit----parking immediately outside the entrance.

Cheers from your fellow coffee indulgers
HOME COOKING
RUMTOPF
This is a really wonderful combination of fresh fruits, sugar and rum, brandy or vodka which you marinate in a jar until the sugar has dissolved and the flavours have permeated the chosen spirit to make a delicious alcoholic syrup. It should be started now and will be ready for Christmas.
For every 1lb (500g) fruit you will need 8oz (250g) caster sugar and enough rum or other alcohol to cover the mixture.
The idea is that you start with the first fruits of the season and then work your way thorough strawberries, raspberries, red and blackcurrants, loganberries, cherries, peaches and apricots. Avoid melons and apples.
Prepare the fruits as for eating – pick over, hull, stone or de-stalk. Toss the fruits in the right amount of sugar and leave to stand for about 1-2 hours to draw the juices, then tip them into a Rumtopf jar or a wide necked jar with a lid – it must be deep enough so the fruit can be layered. Add sufficient spirit to submerge the fruit (press cling wrap on to the surface to keep the fruit under the alcohol), then cover the jar.
As you build up the layers of sugared fruit, always submerge them with your chosen spirit. After adding the last batch of fruit, store for at least a month before using, to give it lots of time to absorb the flavour.
To use: Spoon over ice cream; use to soak the sponge base of a trifle. They syrup can be served as an after dinner liqueur or added to a glass of white wine.
Note: you can use just one fruit if you like, for example strawberries, with sugar and rum.
Janet




Village Care Centre Clinic



Level 2 Seabreeze Care Centre
Did you know that you can access a wide range of care and support services directly through our team at Pinesong?

Did you know that many of these support services can be funded through the District Health Board?

If you feel you may require personal support services, either short term or long term, please come and talk to us. Leanne MacDonald (Care Services Manager) is here to help! We can work with your GP practice to organise an assessment through the DHB for funded services, such as personal cares, showering support or medication management. Personal care support is not means tested, and is based purely on an individual's need.

Leanne and Celerina are also registered with ACC to provide nursing treatments, such as wound dressings if you have had a fall. There is no surcharge, so no cost to you. If you have an accident, please let us know so we can help with your recovery.

Did you know that on level 2 Seabreeze, we have a number of Suites available for residents to use, for services such as respite, re-cooperation or a short term stay if you are unwell and cannot care for yourself?
If you have a stay in hospital, and are ready for discharge, but not quite ready to go home, talk to us about staying in one of our care suites on level 2 Seabreeze where you will receive 24 hour care.

Details and costs of our full range of private services are available through reception, or on level 2 Seabreeze. We are always available to talk to you about how we can help now and in the future.

FREE NURSING CLINIC
Free Nursing Clinic – Level 2 Seabreeze, Care Suite No 10 on a Tuesday and Friday from 10.30-11.00am, no bookings required.
Leanne MacDonald
Care Services Manager

WEIGHT LOSS SUPPORT
There is a Weight Loss Support Group currently operating in the village. We meet to "weigh in" each Tuesday at 10am in the Care Centre and have a short chat about our progress. We would like to welcome anyone who is interested to join us.
Judy Jean
817 1050 817 9054

CHIROPRACTOR
Tim Archer, a registered Chiropractor, has seen me regarding his chiropractor services. Tim is able to come into the village to see residents. Tim uses an activator adjustment instrument to deliver chiropractor adjustments, making it very gentle and comfortable for patients. If you are interested in seeing Tim could you please call me on 817 0653, as I would like to have an idea of resident numbers before we proceed any further.
Leanne MacDonald, Care Services Manager

AUDIOLOGY ASSOCIATES
A number of residents may have been affected by the recent closure of Applied Hearing.
Should you require assistance with your hearing aids, we are happy to look after you and can service any aids including Rexton.
Locations: Blockhouse Bay: 2 Kinross St, ph 627 2105;
New Lynn: Totara Health Centre, Level 2,
1 McCrae Way, ph 827 0709;
Te Atatu South: 183 Te Atatu Rd, ph 838 9757

PINESONG'S BEAUTY THERAPY
With Kimberley Vautier
Internationally qualified and trained since 1987
Beauty Appointments
For an appointment call:
Kimberley, Ph 6649 or 817-1800, or 817-3606 after hours. Hours: Wed, Thur 9am-5pm

REFLEXOLOGY
Raewyn Coburn who did her placement at Pinesong last year for her refloxology training is now offering reflexology service for the village residents every Tuesday and Thursdays on level 2 of Seabreeze. Anyone wanting an appointment please contact her directly. Her email address raewyn.auckland@gmail.com, mobile: 0211710807 or home number 8176089.

LAB TESTS
Labtests Time Change
Labtests will be here at 2.30pm every Monday, Wednesday and Friday.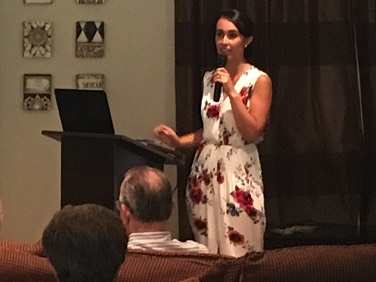 SOCIAL SENIORS

Do you need IT support? Rosie has been supporting many of our residents with individual tuition and support with IT needs.
1. Onsite IT technical services (Fix basic computer, smart phone and iPad problems)
2. Pick up/drop off computer/iPad repair services (we can pick up devices, take them off site, fix them in our office, and drop them back off).
Hourly Price
: $39/hour including gst
Pick up/Drop Off Service
: Free
Travel Costs
: Free
Days of Operation for Onsite Training & Tech Support
: Thursdays/Fridays
Pick Ups
: Thursday
Drop Offs
: Friday
Rosie Kininmonth

Social Seniors NZ
"Stay Connected. Stay Happy"
Phones:
09 834 6424
Mobile: 027 433 4238

Email:

rosie.kininmonth@SocialSeniors.co.nz

Web:

www.SocialSeniors.co.nz

Cafe' 66

SUNDAY LUNCH 25th June
Roast pork with apple sauce & gravy, roast potato, roasted kumara, pumpkin, silverbeet & cabbage.
$12.00

Dessert –.
Panna cotta & fresh fruit couli
$3.50
Combo $15.00

WEDNESDAY 28th June - 6.15pm

Residents BBQ function

FRIDAY 30th June – 6.15pm

SURF & TURF ~ pan fried rib eye fillet with sautéed garlic mushrooms, crayfish & scampi with roasted cherry tomatoes & broccolini
or Seafood Medallions, pan fried terakihi fillet with crayfish & scampi, same veges as above
$16.00

Dessert –.
Cherry pie with cream chantille
$3.50


Restaurant Notice

Ordering a meal: Bookings are essential for Wednesday and Friday Dinners at 6.15pm.
Meals should be booked at Reception before 1pm the day it is required. Meals outside of bookings are at the Kitchen Manager's discretion.
Please order through Cafe for delivery or collection for the 5pm meals. Pick-up $12, dessert $2.50; delivery $2. Residents may collect these takeaway meals at 5pm from the Cafe.
Wednesday, Friday and Sunday dinners served seated in the Restaurant as usual.


KITCHEN CROCKERY
Can residents please check to see if you have any dishes that can be returned to the Café. Thank you.


Weekly Dinner Menu 26th June - 2nd July
Pick-up $12, dessert $2.50; delivery $2. Residents may collect these takeaway meals at 5pm from the Cafe.
Wednesday, Friday and Sunday dinners served seated in the Restaurant as usual.


MEAL DELIVERY SERVICE

Could you please arrange with Staff or Caregiver for the plates to be returned to the Restaurant kitchen. Thank you.

Information regarding the Café

Dinner is available every Wednesday and Friday in the restaurant at 6.15pm
(please order at reception)
Apart from once a month when there is the residents BBQ
We also have a Monthly Function once a month (will be advertised in Pinesong Press)


PINESONG ALPHABET 2017

It was May of last year, twenty sixteen,
That our lives were to change from what they had been…
The decision was made, the family home sold,
We were off to live at Pinesong..and lose our pot of gold!
We've settled in well, we're learning all the tricks,
We're getting used to wheelchairs, zimmerframes and sticks..
The hardest thing we're dealing with is 15 k per hour
But like everyone around us – we're gradually losing our power!

A is for Alphabet, citing people from A to Z
And here is my disclaimer for all the things I've said –
I haven't had time to know you for better or for worse,
So I've jotted down some observations and turned them into verse.
If you object to what I say, or feel that I've been unfair…
As long as someone has a laugh then I honestly don't really care!
Think of these people as fictitious…figments of my mind,
'Cos really I'm quite a "nice" lady and only intend to be kind.

B is for Barbara, Hunting for the Seekers
For a" World of Her Own" in her fashionable sneakers.
She roped in poor Deryck to help with her search,
But the sound of her voice nearly knocked him off his perch!
B's also for Bob who likes "bumming around"..
With Leon his mate, their bottles they downed.
Then John joined our Bob shooting rabbits on sight,
So be careful when walking 'round the village at night!

C's for the chairs that our posteriors grace..
So soft, so very comfortable, so grand in this place.
If anyone goes missing, the first place to look
Will be up in the lounge…but you might need a hook
Or in some circumstances you might need a crane
For the cushions will engulf you..to be ne'er seen again!
D brings me to Delwyn, so organised and able,
As she assists the new residents..be they Edith, Pete or Mabel.
She organises our singalongs and roped in Terry to sing
While Judy tinkles the ivories and adds the needed swing.

E's for all the energy expended in the gym,
As residents pant and puff their way to bodies slim,
But look around this complex, there are those who look real good
'Cos they follow this activity….then there's those of us who should!

F….this always reminds us..of food..glorious food!
Our Café 66 will always host a happy mood.
The prices are fair, service good,the company's always great,
So if you're feeling down or sad, just pop in for a steak!

G's for our gardening guru- Maryanne, by name,
Her paradise on the Terrace puts all other gardens to shame.
With not a weed in sight and flowers in grand array
It's a joy for us to behold…thanks a lot, I say!
Then there's Simone and Patricia, paid for their gardening work
To make this village beautiful…among the flowers they lurk;
If you hear an "Unchained Melody" emanating from the clay,
You haven't lost the plot..it's just Simone enjoying her day!

H reminds us of Handymen..Neil and his workers,
What a great band of tradesmen- none of them shirkers
As they patch up the holes we make and clean up the murk
When in frustration we punch the walls 'cos our legs no longer work.

I's for the interesting lives we've all led
To get us to this point where we're all nearly half dead!
We've been professionals and educators, tradesmen and wives..
Our experience has provided many interesting lives.
No wonder, when gathered, we all talk with such zest
'Cos we've decades to cover…and OUR history's best!
So don't take a breath, even if it's air that you lack
For you'll lose your captive audience and never get it back!

J is for Judy…the naughty one here
Who discards all her clothes..even her underwear!
Then when caught in the act, she looks all perturbed
And pretends she's been ironing and shouldn't be disturbed.
Then there's June ( aka Sally ) who serenades in the alleys,
Her voice can be heard up and down Green Bay's valleys.
J's also for John..there are fifteen who live here…
The tall, the short, the in-between…all with or without grey hair.

K stands for Keith…leaning on his frame,
Looking from his pretty villa for an unsuspecting dame
To come around the corner to have a nice wee chat
While Esme shakes her head in despair and tries to order him back.

L's for getting locked out, returning late at night,
You have no key ,those gates are closed…not a pretty sight!
So you try to climb the iron bars or take a run and jump,
But your spring has gone, the flesh is weak and you land upon your rump!
Someone calls security, the helicopters hover
As you hide your face and apologise for causing such a bother.

M reminds us of our Manager- all efficiency and style,
We hope that our Theresa will be around for quite a while…
That she's not just "Poppin" in -we don't want any tears
For she's the "One that we want" as we finish out our years.
And of course,M's also for Morag, that spicy, extroverted Scot
Who flirts with all the gentlemen..but I think she lost the plot
When on New Years's Eve a fringed mini she did scandalously wear
While her charming husband, Robert, piped in the brand new year.

N – Ah, the memories of our Nostalgia night of bling,
When refined and educated adults dress up and do their thing!
With Ana propositioning her man, in black see-through lace,
While Geoff prefers the lamp-post…Oh the look on Ana's face!

O's for the Oval – Who knows what goes on there,
The apartments spy down on them with not a worry or care.
Methinks, that at midnight, it's petanque that they play
In their PJ's, under the silvery moon, to finish another day.

P is for the Pinesongsters – our choir dressed in their best,
With Lilly-white Doug proudly wearing his dashing Christmas vest!
As they delight and entertain and sing aloud to the masses
Of times long past, we're dreaming with nostalgic mini-flashes.

Now Q is for Queen… "Dancing Queen" John…
Resplendent in jewels and a crown on his "scone",
He thought that he 'Addis'..that he wasn't recognised…
But those high heels and makeup were really no surprise!
Q's also for our Quiz, held monthly for all
To stimulate our dying brains and keep us on the Ball.
But don't Cross our Tony or argue with Janet
Or you'll be fed chocolate fish and chucked off the planet.

R's for our Receptionist, Deborah by name,
Who was born for the stage and a sure life of fame
But she chose to sit behind our desk,smiling every day
And listen to our gripes and confusions, sad to say.
Now she has left us..we were sad..our hearts she'd won,
But I'm sure that we taught her…. that "oldies" know how to have fun!

S brings us to Sid…our singing nonagenarian
Who is "frantically, romantically" looking for a vegetarian
To"chase her and catch her" this Lean Baby of his,
Then " buy her a diamond to put on her wrist."
S is also for "Sisters"…..Dianne and Deb….
Very classy and beautiful, but when all's done and said
I'm sure in their salon while they cut, curl and trim
They're much more refined and proper and prim.



T's for the Terrace, up by the front gate,
Where we lie in most mornings and sneak out real late
To order our hamburgers and make sure we're well fed
While the rest of the village is a-slumbering in bed.

U's for the untold frustration and rave
That appears when attempting to use the Bayview microwave!!
For whoever was cruel enough this appliance to buy
Should be hung, drawn and quartered and put out to dry!
I know that we all are a brilliant lot
But that thing will make anyone really lose the plot.

V is for the valiant efforts of us all
To look younger, think smarter, hold gravity's fall,
Wrinkles? Lines? Age spots? ..there are none around here
"You should have gone to SpecSavers" is probably what you'll hear.
But let's just embrace these signs of our bodies,
Kick back, relax and enjoy our hot toddies
For we've earned all these scars of life over the years…
Let's be thankful we've made it thus far…no more tears!

W is for Webster – Kath and Kim (oops!) I mean Ken,
He's our residents' chairman and he knows just when
To speak on our behalf or to get the Point known
When we're unhappy, frustrated or just need a moan.

X stands for X-rated..not our films..they've been striking,
Thanks Peter for choosing them just to our liking.
We hope there'll be more as the months fly on by
"Cos it's a time to relax, have a giggle or cry.



Y is for Why? ..Why are we here?
Living in community..some needing care.
Well the answer is simple, we're past our "used by" date
Of three score years and a decade; so now we just have to wait
For the twilight to descend on us…what better place to be
Than Pinesong, midst the tuis and ferns and a glimpse of the beautiful sea.

Z usually makes me think of Zoo
So why not use this word
To describe the residents living here'
The delightful and the absurd!
I'll let YOU put the names to each…
I wouldn't dare to try
But we've strutting peacocks and roaring lions
And mere cats popping by;
Then what about the tall giraffes,
The grizzlies and the chimps,
The snakes , the turtles and the cheetahs;
This isn't a place for whimps!

But one thing is for certain…for all of us "home" is here
And we couldn't have chosen a better place
So let's give a rousing cheer!

JUDY NICHOLLS

Hi,

As the creator and manager of this website I have endeavored to portray the everyday life and activities of our village from the
residents' perspective.

Your comments and contributions are welcome and to this end I invite you to use the
'Contact Us' page
.

Deryck Hunt