The first day of the rest of our lives

OFFICIAL NOTICES

Hello Everyone,


I feel that all I have done this week is eat (I'm not complaining!). On Tuesday, I had a lovely morning tea with the Aquasize Group, followed by lunch in Seabreeze with the Outdoors Bowls Group. Alan Edwards came along to 'cut the ribbon' to officially re-open the green. On Thursday evening, I will be going to the Mid Winter Dinner which I am also really looking forward to.

This weekend, Naveen will be taking part in the Senior Lifestyle Cuisine Competition, being held at the ASB Showground. The competition starts at 4.15pm in the Logan Campbell Centre. We wish Naveen all the very best for the afternoon. Congratulations to Stuart, our Groundsman, for successfully completing his Growsafe and Chainsaw Courses this month.

Just a reminder please that residents and visitors are not allowed into the kitchen or back café area. This is for Health and Safety reasons.

If you use the 'Blokes Shed" (ladies included) and haven't yet completed your annual Declaration / Disclaimer form, please call by Reception for a copy to read and sign.
I have had some mail passed to me this week, which appears to be a 'scam letter', offering holidays and some amazing lotto prizes. I just want to highlight to everyone to take care with offers that come through the mail from companies that you have never heard of. If you have any doubts, throw it in the bin!
Hope you all have a great weekend, I will be choosing paint colours for my 2nd lounge, and painting the ceiling!


Theresa Henson
Village Manager

TABLE TENNIS

Table Tennis group will meet for lunch in the cafeteria on Thursday 6 August at 12:30pm.
The prizegiving for the Singles Championship will take place in the Table Tennis Room at 1pm
followed by our usual games.
Please indicate on the form in the Table Tennis Room whether you will be able to attend lunch so we can inform the cafeteria. Lois, Mary & Ken


THURSDAY BOOK CLUB

6 AUGUST 2015
TIME: 10.00am to 12 noon
PLACE: BAYVIEW LOUNGE, beside the Library.
Looking forward to seeing you all. Do hope everyone has managed to keep those winter bugs at bay!!
Davina McFarlane ph 817 4242


PINESONG SHOP - HELP NEEDED

We are looking for someone who would be willing to work in our Pinesong Shop on the second Monday of each month. The hours are from 10am-12 noon. It is possible for more than one person to share this job and you would be meeting a much needed service to our residents. If you are new to our village this would also give you an opportunity to meet new people and make new friends into the bargain. For more information please call: Pat Crow, 6 Waterview, 817 7568; or
Colleen Osborne, 5 Waterview, 817 6112


ACQUASIZE

Many thanks to all who participated in the reopening of Acquasize and made our day such a success. What a great selection of food for morning tea, it was
greatly appreciated and enjoyed by all. Nice to have Theresa with us to celebrate the opening and for her contribution. Look forward to seeing you all today (Friday). Noel, Anne, Esme


CARD MAKING GROUP

Card making Ladies we will be back in the Craft Room
(ground floor) next Thursday 6 August, 10am -12 noon
Norma Lee


AUGUST QUIZ
Will be on as usual on Saturday 1 August at 4pm in Bayview. Our thanks to Alan and Margaret for organising the quiz in July, which feedback indicates was most successful even with Keith Burge contributing some questions!
New residents are welcome to the quiz which usually ends about 5.30pm. You don't need to be part of an organised team and we promise that the questions are specially devised for Pinesong residents. Well that's our story and we are sticking to it!
See you all there and don't forget our 'picnic' meal afterwards. In June, 21 people stayed.
Tony and Janet Cross 1 Manukau

COFFEE CORNER

Our Intention is not to rate the cafes, but to suggest suitable venues that we have visited and pass on information that may be useful. This week we have chosen Stripe Cafe- 521South Titirangi Rd, Titirangi. Open 7 days per week.
Very good coffee with an excellent selection of cabinet food. All day breakfast is especially attractive.
Seating is adequate and there is an outside courtyard which can be used on warm days. Ample parking outside and across the road and there is a car park alongside the building down a steep drivE.
Jean Piper and Mary Lovelock
817 9054 817 9552


A GREAT EFFORT

Congratulations to Shelia Clayton of Peninsular Apartment on achieving her Second Belt in Tai Chi (blue this time). A great effort, well deserved. You are an inspiration to us all. Well done. Eileen Malim, Villa 401

Congratulations to Eileen Malim for her successful upgrade to a Blue and Mauve Belt at Tai Chi. Well done Eileen. Sheila Clayton 7 Peninsula Apartment
Pinesong Shop Closure
Due to the Residents' General Meeting on 24 July, the shop will be closed for this meeting. However it is hoped that the shop will open at approx 11am. If this is not possible the shop will re-open on Monday 27 July at 10am. Pat Crow, 817 7568
Residents' Birthday Afternoon Tea
Monday 27 July, 3pm Café area
To welcome, and celebrate Residents' Birthday for the month of July. Guest Speaker this month is Pip Callinan. Pip comes to us from St John Ambulance Association.
We would like to hear from anyone who would like to be a Speaker at this monthly event. Contact:
Hosts Joan Gasparich and Anna Long


KNITTERS NEWS

Pinesong Knitters Acknowledgement
This week we have received a handwritten Card to thank us for all our efforts of late. I have pinned it on the Notice board near the back door of Seabreeze for you all to view.
Please take the time to read it–it's great to know that our hard work is appreciated. I have been given some very soft baby wool if anyone is in need of more. It is in white only. Feel free to ring me if you have any queries.
Anne, ph 817 8408


TITIRANGI RSA BUFFET

Over the past couple of years we have received numerous requests to "bring back the buffet." The time is now right – and effective of 1 July on both Wednesday and Thursday evenings we will have a delicious hot buffet and all the trimmings available. Gold card holders will receive their meal for only $15 while others will pay the full price. We hope to see you back and we are determined to do this by increasing our food and club offering to you all. We have paper based weekly newsletters available at the club for those without computers but would like to stay up-to-date with all club news and events. Stay safe!
Colleen Osborne, 5 Waterview

BRIDGE PLAYERS WANTED

Is there anyone out there who enjoys a social game of Bridge, if so we would be delighted to hear from you. We play on Saturday afternoons from 1-4pm, in the Matai room which is situated in Seabreeze apartment block, first floor. For further information you could ring:
Riet Bergers 816 8441, or Pat Crow on 817 7568


PETANQUE

We have been talking about changing the time for Petanque to 2pm especially during the winter months as it gets so cold around 3.30pm to 4pm. So from Monday 22nd June, Petanque will start at 2pm. This last Monday was too cold and raining for play but we had a big turnout the Monday previous which ended up going on a bit later. So hopefully bringing the time an hour earlier we will not feel so cold towards the end of the games. Look forward to seeing you all.
Aileen Keery 8917 3399


OUTDOOR BOWLS

Good morning everyone. I hope that you have all had a good week, especially those people who have been missing the use of the bowling green and the swimming pool. It must feel good to be able to get back into these activities although I know that most of the bowlers that tasted their first experience on the new bowling surface on Monday went home with very sore arm muscles after having to literally throw their bowls to reach the kitty. Needless to say most of the bowls were still a lot of short of the kitty. Nevertheless I have been assured that the green will get faster with regular use. The contractors will be back in 2–3 weeks to iron and roll the green again which will make the green a little bit faster and hopefully truer as there seemed to be a number of little inconsistencies on the first day.
With regard to the Official Opening day next Tuesday 28 July, the weather forecast is not looking good at this stage with rain predicted on Sunday and Monday and showers on Tuesday, Wednesday and Thursday.

Please Remember
that the official opening and the rolling of the first kitty and bowl will go ahead regardless of the weather on the day. If the playing of bowls is not possible the opening ceremony will be delayed until 10.30am and the lunch will be bought forward to 11.00am.The bowls tournament will then be postponed until some time in September to coincide with the opening of the 2015/2016 bowling season.
A decision whether to play bowls or not next Tuesday will be made as late as possible on Monday afternoon and if it is decided not to hold the tournament the decision will be conveyed to everyone by a telephone call from a member of the Social Committee.
Due to some members having to withdraw from the tournament through other commitments arising from the change of date I have had to make several changes to the draw and the revised draw will be distributed by the end of this week.
Since last week I have managed to obtain further support for the day from the following:

Huapai Golf Club: 2 complimentary rounds of golf to be used Monday-Friday
New World, Green Bay: A gift basket and biscuits to accompany the Orange Juice and Water being supplied by Metlifecare Pinesong.
The Warehouse, New Lynn: 2 Electric Heat Pads.

I will also be receiving copies of a letter from Mitre 10 Mega Lincoln Road offering all Pinesong residents the opportunity to purchase any item from the store at a discounted price. At this point I am unable to give you any more detail. In terms of the Village Policy not to hand out or distribute circulars etc. through letterboxes, a supply of the letters will be put in the resident's area behind Reception and all residents are encouraged to collect a copy of the letter and take advantage of the discounts offered.

I look forward to seeing everyone who is participating in the Official Opening and bowling tournament next Tuesday and all fingers and toes will be crossed that the current weather forecast for the day is incorrect.

John Crow, Convenor, ph 817 7568

GARDEN CIRCLE

We had a small group attend our monthly get-together on Tuesday but as always it was good to share ideas and to just have a chat about the gardens and what is going on around Pinesong.
A few of us will be going to the Oval on Wednesday to clear out the last of the plants and to remove the bark ready for the Garden team to come in and prepare for the planting. Ken talked to us about the plants he had to go in and we were all happy and can see that when this area is finished should brighten it all up and make a huge difference. When Ken and the team have finished the preparation and are ready for planting he is going to let me know and I will see if there are any residents and gardeners who would like to work with us to plant and enjoy each others company. Of course this will all be weather permitting and wont be for a couple of weeks.
The other area we discussed was the Vegie plots and we thought we could make that our next project to look at as everybody had quite a few ideas on developing some larger plots and making the area a place to visit and who knows if we could generate enough vegies and perhaps some Citrus trees we could share the bounty. No harm in dreaming.
I am looking to see if any residents would be interested in going to the Waitakere Orchid Show, held at Kelson Community Centre on Friday 28 & Saturday 29 August. If there are a few people interested we could see about going as a group and getting the bus to take us. The entry is free but if we are going as a group would need to know numbers and days of interest. But either way it would be lovely to see this Orchid display and this is to let you know that this is happening. Ring me if you would be interested in going with others and we can see how it develops. Aileen Keery, 817 3399

VILLAGE SHOP
We have a small shop in the village, run by residents to
provide non-perishable goods to save you going out to the supermarket for just one or two items.

Items such as cleaning products, dry goods, cereals, biscuits, toiletries
and batteries are available.

There is also a supply of craft items, cards etc. made by residents
and suitable as gifts.

The shop is open from 10.00 am to 12pm on Mondays, Wednesdays and Fridays.

Fresh milk is available from the café.

MOBILE LIBRARY BUS TIMES

The service will now operate fortnightly from 12 January. As 26 January is Auckland Anniversary there will be no library.
Titirangi Library Hours:
Mon, Tues Wed 9am-5.30pm
Thursday 9am-8pm
Friday 9am-5.30pm
Saturday 10am-4.00pm

Closed Public Holidays


POWLEY FROZEN MEALS

To order your frozen meals phone 627-0700. There will be a $6 delivery charge which will be delivered direct to your door.
Powley Frozen Meals, ph 627-0700


VILLAGE CARE CENTRE CLINIC

Level 2 Seabreeze Care Centre
We have had several requests from residents to have a selected time for the Centre Clinic for consultations, blood pressure monitoring and wound dressings.
Monday through to Friday 10.30am- 11.30am and again 1.30- 2.30pm we will be available for consultation.
Weekends by arrangement – just phone and arrange a time.
Any queries don't hesitate to call us,

Regards Leanne & team
Leanne MacDonald

Care Services Manager


At Pinesong we have an activity programme that the Serviced Apartment residents enjoy each week day. There are sessions from gentle exercises, through to arts/crafts, sing-a-longs and outings. If you are a resident out in the village or are caring for a loved one who is unable to go out into the community for socialisation and you would like to partake in activities again, please feel free to phone me regarding session times and costs.
Currently I am looking at alternative activities for the programme at Pinesong. Many of my Serviced Apartment residents talk about Probus and interested in other activities, hobbies and experiences. So if you are a resident out in the village who has a special interest, hobbies, or have been on an interesting holiday and able to share that with others, please contact Skevi our Activity Coordinator in the Care Centre.

Leanne MacDonald

Care Services Manager


ACUPUNCTURIST COMES TO PINESONG

We are excited to let you know about Advanced Rehab's new team member Acupuncturist Ella Ji. She is vastly experienced in Acupuncture and holds a PHD, Masters and Bachelor's Degree in Acupuncture. She has effectively treated a vast range of conditions and health concerns utilising acupuncture, cupping, herbal prescription and lifestyle/diet advice. These concerns include lower back pain, neck/shoulder pain, knee pain/ weakness, anxiety, fatigue and insomnia.
Acupuncturist Ella Ji will be at Pinesong on Fridays from 1-5pm beginning Friday 12 June. If you would like to book an appointment with her, please call 0800 229 749.
Anouschka de Gourley, Advanced Rehab

BEAUTY THERAPY

With Kimberley Vautier
Internationally qualified and trained since 1987

Ph 6649 or 817-0649, or 817-3606 after hours. Hours: Wed, Thur 9am-5pm

My Pinesong answer phone is only cleared on the days that I am at Pinesong. Please call the after hours number outside these times to ensure a prompt response.
PHYSIOTHERAPY

Physio Tip of the Month - Arthritis
If you have arthritis, the thought of starting an exercise program while experiencing pain, stiffness and fatigue can be extremely daunting. It can be easy to get discouraged, particularly of your arthritis is severe. However, exercise is a vital part of an effective self-management plan. Studies show regular and appropriate physical activity helps improve pain tolerance, mood and quality of life for people with arthritis.
Exercises can help you:

reduce joint pain and stiffness

increase flexibility and range of movement

build stronger and healthier muscles, bones and cartilage

reduce the risk of dangerous falls

improve your posture
Your physiotherapist can guide you through exercises which are appropriate to you and help you to manage your arthritis related symptoms.
To book an appointment with your on site Advanced Rehab Physiotherapist talk to your Nurse Manager, or Receptionist or call 0800 229 749.
Anouschka de Gourley, Advanced Rehab


REFLEXOLOGY
Raewyn Coburn who did her placement at Pinesong last year for her refloxology training is now offering reflexology service for the village residents every Tuesday and Thursdays on level 2 of Seabreeze. Anyone wanting an appointment please contact her directly. Her email address raewyn.auckland@gmail.com, mobile: 0211710807 or home number 8176089.


LAB TESTS
Labtests Time Change
Labtests will be here at 2.30pm every Monday, Wednesday and Friday.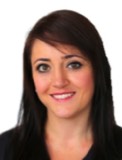 INTRODUCING. . . .

On site Advanced Rehab
Physiotherapist Liana
Englebrecht is available to see you in your room or at the on site Wellness Clinic on Mondays, Wednesdays and Fridays. Look out for her around the village. She will be wearing a black top with PHYSIO on the back. We give free advice, so come up and talk to Liana when you see her.​​​ To book an appointment please call:
Liana 0800 229-749




A RARE SIGHT!

If you love native plants, you won't want to miss the Tecomanthe speciosa in Beach Lane.
This plant, also known as the
Three Kings Vine, is a descendant of a plant first discovered on
Three Kings Islands
, 55 km off the northern tip of
New Zealand
, during a scientific survey in 1945. No other specimens have ever been found in the wild.
Although the plant may once have been common on Three Kings, by the time of its discovery
goats
had reduced the entire population to a single specimen on Great Island, making it one of the world's most endangered plants. The surviving specimen grew on a cliff that was so steep, that even the goats could not reach it. It was rescued by horticulturalists who took cuttings from the original plant. Goats were subsequently eradicated from the island. The original specimen still grows in the wild, and has developed more vines in the years since its discovery through the natural process of layering.
Our Pinesong plant normally flowers in July but was unusually early in 2015 and produced a long and abundant crop of beautiful flowers which
appear to be adapted for pollination by
bats
, although flowers growing in cultivation are readily pollinated by a large number of native and exotic birds. The flowers give way to seed pods. Seed must be sown fresh and should germinate within two weeks.
If you would like some seed, tell Ted Erskine-Legget (Tel: 09 817 5208) or email:
tedel@maxnet.co.nz
. For further information, see:
nzpcn.org.nz/flora_details.aspx?ID=41

Enjoy!




Cafe & Restaurant


Sunday 2 August 12.15pm

Roast Lamb and mint sauce $13.00


Wednesday 5 August 6.15 dinner

Chicken supreme stuffed with spinach and feta served with roast potato and steam vegetables.
Plated dessert $16.50

Friday 7 August 6.15 dinner

Smoked fish pie with steam vegetables
OR
Lamb shanks with mashed potato and steam vegetables.
Plated dessert $17.50



Restaurant Notice


Naveen and Amanah have reviewed the café menu, and you will also
see some changes over the coming weeks.

Keep watching the blackboard, we hope you enjoy the new selection
and welcome your feedback!

Please note that for the Wednesday and Friday night dinners the cut off time for bookings
will be 12pm on Wednesday for Wednesday night dinner (6.15pm)
and 12pm on Friday for Friday night dinner (6.15pm).

Many thanks, Naveen



Cafe and Restaurant Prices

Soup of the day: $6.50
Special of the day café lunch: $11
Fish of the day café lunch: $12
Sunday Roast of the day: $13.50
Frozen meals: $8.50

Milk
1 ltr: $2.60
2ltr: $4.60
Calci trim 1ltr: $2.80


Weekly Dinner Menu - 3rd August - 9th August

Pick-up $12, dessert $2.50; delivery $2. Residents may collect these takeaway meals at 5pm from the Cafe.
Wednesday, Friday and Sunday dinners served seated in the Restaurant as usual


MEAL DELIVERY SERVICE

Could you please arrange with Staff or Caregiver for the plates to be returned to the Restaurant kitchen. Thank you.

Information regarding the Café

Dinner is available every Wednesday and Friday in the restaurant at 6.15pm
(please order at reception)
Apart from once a month when there is the residents BBQ
We also have a Monthly Function once a month (will be advertised in Pinesong Press)

A variety of frozen dinners are available for collection at $8 (pls see café for availability)

Residents may also order a dinner from our weekly menu shown above.
These are either to be collected from the café around 5pm or we can deliver for a $2 charge

Sunday lunch only has to be booked if you have a large number of guests

Any queries please contact reception




Hi,

As the creator and manager of this website I have endeavored to portray the everyday life and activities of our village from the
residents' perspective.

Your comments and contributions are welcome and to this end I invite you to use the
'Contact Us' page
.

Deryck Hunt